At this time of year, Cristina Pereda's son Oliver would normally be participating in a summer program with friends and looking ahead to another school year in Nogales.
But this summer, Pereda said, she's worried that sending her fifth-grader back to school for in-person classes could expose him – as well as the rest of the family – to COVID-19.
With the 2020-21 academic year slated to begin in early August, local parents like Pereda are facing a tricky choice: send their kids back to school and potentially risk infection, or keep them at home for homeschooling or remote learning provided by the schools?
Pereda said she thinks the time away from classes probably had a negative impact on Oliver's learning, adding that her son has been asking to go back to school for months, hoping to see friends.
"He's been telling me since April, May, he's like: 'I want to go back… I'm bored here being at the house,'" she said.
But the health concerns sparked by an unprecedented pandemic leave her facing a difficult decision.
"It's a really hard situation," Pereda said.
The superintendents of three school districts in the Nogales-Rio Rico area told the NI about different plans for restarting classes, but all said they're preparing for a back-to-school season that will look dramatically different from previous years.
On Wednesday, Gov. Doug Ducey and Kathy Hoffman, the state superintendent of public instruction, announced a plan that will allow Arizona public schools to offer in-person or remote learning, as well as some funding guarantees in case student enrollment drops.
Fernando Parra, superintendent of the Nogales Unified School District, said that a committee is looking at options for reopening the district schools. Those options could include staggered schedules to reduce the number of students in buildings at the same time, potentially moving the first day of school back to September, or even online-only instruction.
"It's kind of difficult planning for something that continues to change every day," Parra said.
In response to a survey sent out to NUSD families, approximately 46 percent of parents said they weren't comfortable sending students back to school, with about 30 percent saying they were "somewhat comfortable" and another 17 percent indicating they felt "very comfortable," according to information provided by Parra.
David Verdugo, superintendent of the Rio Rico-based Santa Cruz Valley Unified School District, said the district's schools would offer families the option to send kids back to their classrooms or keep them at home. For kindergarten and first grade, the in-person option will include daily classes; for second through 12th-graders, that option will include two days per week at school.
"Our early learners are the ones that need the most… eyeball to eyeball instruction," he said. "But if a parent feels that (staying home is) a necessity and they're going to be home and doing the homeschool option, they're still going to have support from a teacher."
At all grade levels, Verdugo said, student schedules will be modified to reduce the number of pupils in each classroom.
Kristine Lee, who has daughters enrolled at Calabasas Elementary School and Coatimundi Middle School in SCVUSD, said she and her husband Daniel wouldn't send their two children back to classes this fall.
"We know there are pros and cons with homeschooling/online schooling, but I'd rather my kids be safe at home," she wrote in an email.
At the Santa Cruz Elementary District, which operates the Little Red K-8 school, Superintendent Kathy Romero said she was still working on reopening plans and didn't say whether the school would offer in-person classes, remote learning, or some combination in the upcoming year.
Hilary Felix, who has a daughter at Little Red School and a son who recently finished Head Start in Nogales, said she plans to keep her kids at home and hopes to combine her own homeschool lessons with learning materials from the schools.
"At this time, with the way that COVID cases are increasing, I don't think there's anything that the school could do with this current situation that would make me feel comfortable sending them," she said.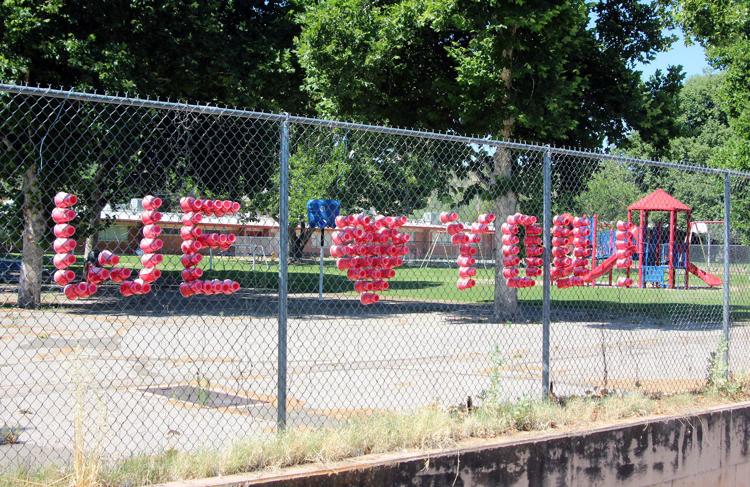 Confirmed COVID-19 cases in Santa Cruz County reached 1,603 on Thursday, according to data from the County Health Services Department. Reports indicate that young people aren't as susceptible to the disease as the elderly, but 233 local cases – about 15 percent of the total – were confirmed in people age 19 or younger.
Ricardo Ibarra, a father with one daughter at Challenger Elementary School in Nogales and another in daycare, said he thought his elementary-age daughter had actually learned more since schools transitioned to remote learning for the final weeks of the previous academic year.
Ibarra said he helps his daughter every night with homework, and added that all the time at home had brought the family closer together.
But Ibarra said he knows not every parent can help with their kids with schoolwork, and some working families can't arrange childcare during the day.
Most parents said they thought something would be lost by keeping students home.
"I feel like, (interacting with) teachers and being around the school, is a learning experience itself," said April Silva, whose 8-year-old daughter is a student at Coronado Elementary School in Nogales. "Being at home, being on the computer so many hours, it's not the same as being in school. I feel like obviously they would learn more being in school."
Felix said she saw trade-offs in the decision to keep her kids home: the isolation was difficult, but she was able to incorporate some new activities, like cooking and outdoor projects, into their learning routine.
Ultimately, however, safety concerns came first for the parents that spoke to the NI. And those concerns went beyond student safety.
"A lot of us Hispanics are very close to our (elderly family members) and in some families, kids even live with their grandparents," Pereda said.
She added that, since she works during the day, her son Oliver regularly spends time with his grandmother and great-grandmother.
"So imagine my son goes to school and he gets the virus, then he passes it on to his great-grandma," she said. "So it's not only them contracting it, it's them passing it on to the elderly."
Silva works as an elderly caregiver and said she worries about contracting the disease from her daughter after an in-school exposure, then transmitting it to her elderly patients who could be more severely affected by the disease.
The superintendents all said that reopening plans would take into account health and safety guidelines.
Parra said NUSD had trained staff on cleaning procedures and, if students are required to wear face masks, the district will try to provide them.
"There's a whole list of things that we have to look at," he said.
At SCVUSD, Verdugo said the district plans to send out an FAQ to parents about how schools will maintain social distancing and take other precautions, as well as hold a meeting and setting up a phone line and email for families to ask questions.
"Our team has been working really hard to get things in place," he said.
Romero, the Santa Cruz Elementary District superintendent, said her team is working on buying personal protective equipment and disinfecting supplies for the school building.
But precautions aren't perfect, especially with children who might have a harder time understanding the measures.
"I don't know how the teachers are going to enforce (face mask use) and enforce the six feet rules," Silva said. "I don't see that happening, honestly."
Parra said that some level of risk is inevitable: "I wish we could be in a bubble and say we'll be protected, but that's not the case."
For Pereda, that risk is more than she's willing to accept right now.
"I would like for him to go back, really, but here in our county the cases are going up like crazy," she said.
"My point of view," she concluded, "would be maybe online classes."