County officials and employees last week handed out new anti-flooding bags to merchants in downtown Nogales that are meant to replace traditional, bulky sandbags.
The so-called DefenderBags are lightweight, thin and flat, making them easier and more quick to transport, the county said in a news release.
"The bags are made with a water-absorbing polymer that inflate as they fill with floodwater," the release said. "Once the water is absorbed, the bag transforms into a physical barrier, similar to that of a sandbag, creating twice the protection of the traditional method."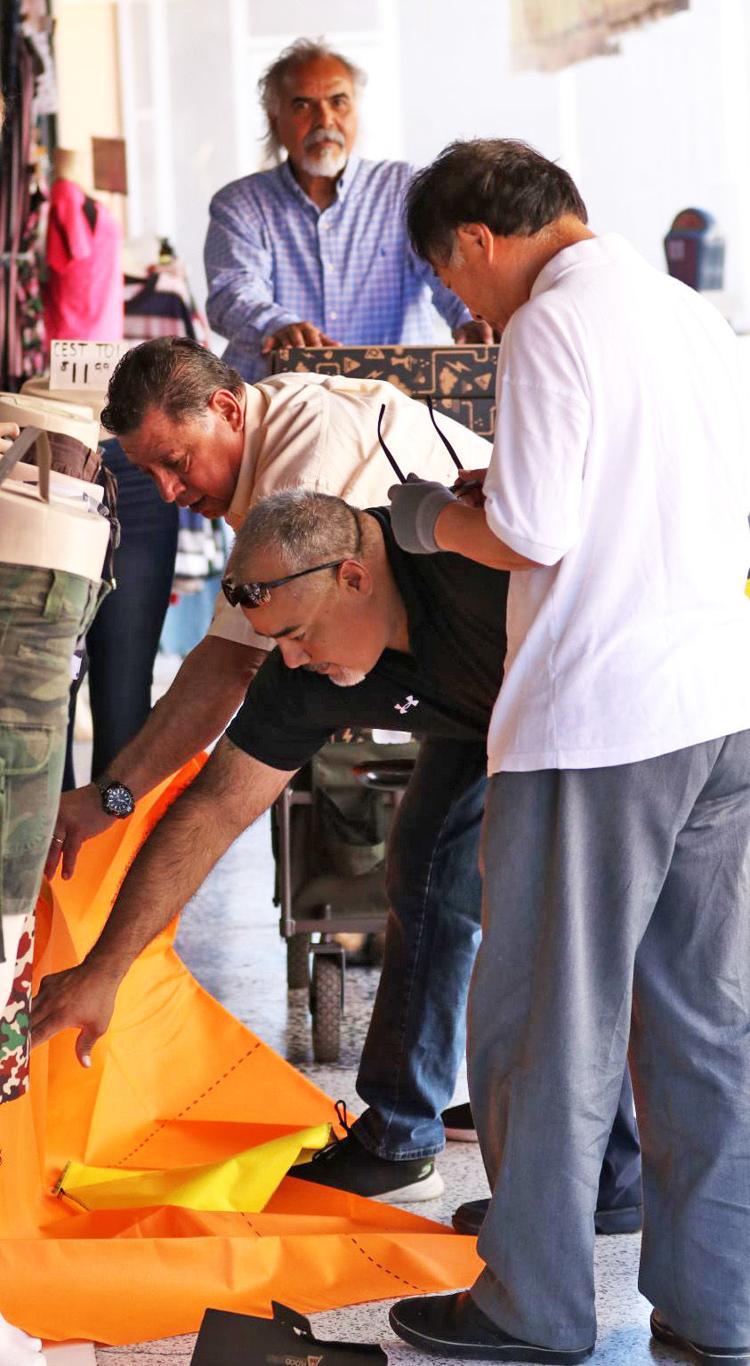 County representatives, including Supervisor Manuel Ruiz, Public Works Director Jesus Valdez and Floodplain Coordinator John Hays, gave away the bags free of charge to businesses in the flood-prone areas of Morley and Grand avenues on Friday, Aug. 30.
Hays said he learned of the new technology in May while attending the annual Association of State Floodplain Managers conference in Cleveland, Ohio.
With the monsoon season continuing through September, Hays said he hopes the new bags don't have to be put to use, but is glad that "we have some degree of preparedness in the event we do have flooding." 
A demonstration video of how the bags work can be viewed at facebook.com/SCCFCD. For more information, call (520) 375-7830.