With an array of cooking products laid out on the kitchen counter in front of her, Adilene Aguilar explained how she made a few health-minded modifications to her creamy poblano pasta recipe.
"I've always liked everything that has to do with nutrition. I'm always experimenting, changing ingredients, trying to make healthier versions of dishes that I already like," the 21-year-old Nogalian said.
For example, instead of using heavy cream like most creamy poblano pasta recipes, Aguilar switched it for sugar-free Greek yogurt. Her other healthier substitutes include whole-wheat pasta, avocado oil and organic clarified butter.
While the chicken breast included in her recipe is already a healthy product in its own right, she said it's also important to be mindful of the sodium added with the seasonings used to cook it.
The main ingredient giving the dish its name and most of its flavor is the poblano pepper, which Adilene added is already a healthy product by itself. The pepper, which is believed to originate from the southern Mexican state of Puebla, is commonly used in Mexican and Southwestern cuisine.
For this particular recipe, Aguilar grilled the poblano peppers, giving them a softer texture and roasted flavor to later use as the base for the creamy sauce.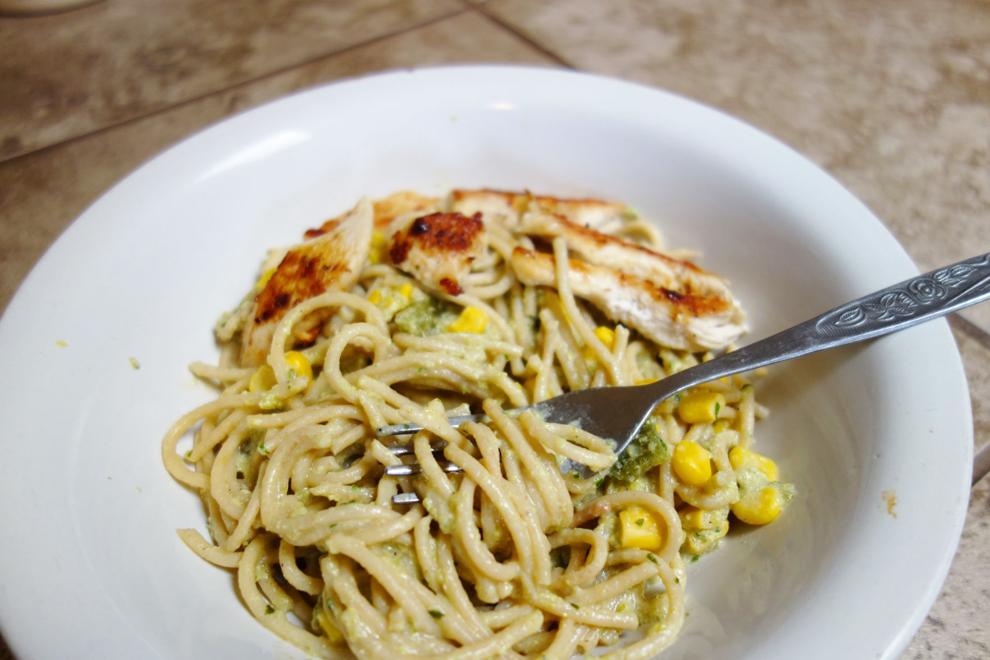 As she outlined the different steps of the recipe and her reasons for using certain products, Aguilar, a recent graduate of the New York-based Institute of Integrative Nutrition, said that healthy eating is less about adhering to diets and more about following a certain lifestyle.
After several family members and friends reached out to her for tips on cooking proper meals, Aguilar began her own blog on the social media platform Instagram to share recipes with her healthy twists with a wider audience.
"I started publishing little by little and people slowly started asking for more tips and recipes, so now I try to upload something different every week," Aguilar said about her Instagram account, which she started last September.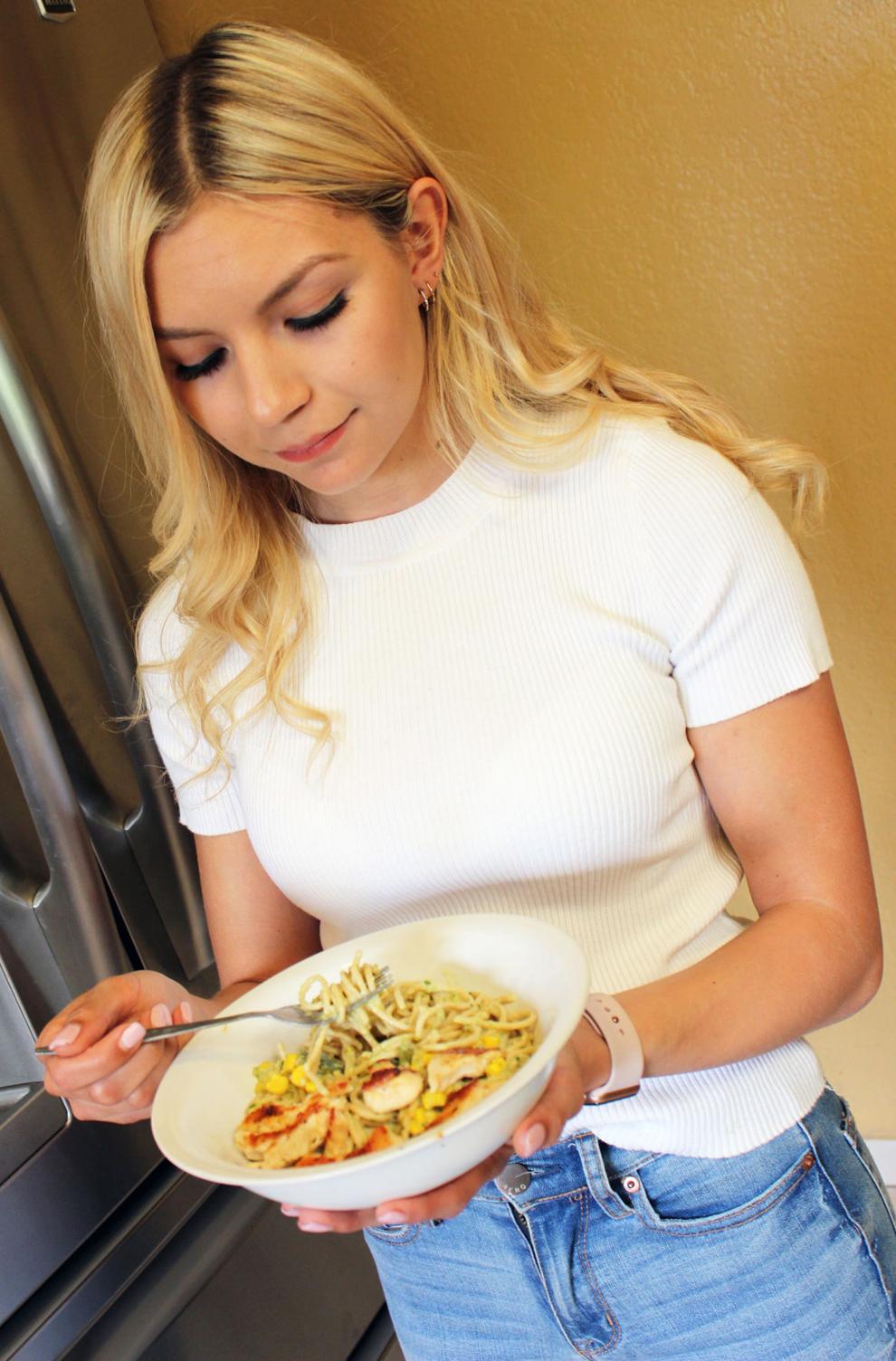 As of last Thursday afternoon, her blog had nearly 1,750 followers keeping tabs on her recipes.
Her goal after receiving her nutrition health coach diploma, she said, was to begin teaching people how to change their eating habits – something that she also had to learn herself. In the coming month, Aguilar added, she expects to officially begin consulting people as a professional health coach.
"When I first started trying to eat healthy, I really didn't know where to start because I hadn't studied anything yet," she said, adding: "So that's something I want to teach. It's about learning to eat and making it a lifestyle."
For more healthy-eating tips and recipes, follow @healthcoach_adilene on Instagram.
---
Creamy poblano pasta recipe, courtesy of Adeline Aguilar
Servings: 4-6, depending on portion size
1/2 cup plain sugar-free Greek yogurt
6 roasted poblano peppers, add more to taste
1/3 cup cilantro
1/2 garlic clove
Himalayan salt, to taste (can also use sea salt)
Pepper, to taste
300 grams chicken breast
8 ounces whole wheat pasta
1/2 cup unsalted corn
1 teaspoon clarified butter
Avocado oil
Cook pasta in boiling water.
Season chicken breast as desired. Pour a light amount of avocado oil in a pan and cook seasoned chicken breast.
Once pasta is fully cooked, add one teaspoon of clarified butter and mix until melted. Add corn and mix until all ingredients are fully warmed. (Optional: add extra slices of roasted poblano peppers and mix with pasta.)
In a blender, combine yogurt, roasted peppers, cilantro, garlic clove, salt and pepper. Blend until ingredients become a smooth sauce. (Optional: add jalapeño peppers to make sauce extra spicy.)
Turn the pasta's heat to low, and pour the sauce over pasta and corn. Mix the sauce and pasta, and immediately remove from heat. (Note: overheating sauce may cause yogurt to build up in clots.)
Serve creamy poblano pasta in a plate, top with cooked seasoned chicken, and enjoy.