Elementary students at the Elgin School headed back to classrooms on Monday, with middle school students expected to return to in-person learning a week later.
That makes the Sonoita Elementary School District, which operates the Elgin School, the first school district in Santa Cruz County to return to in-person schooling during the 2020-21 academic year. The county's other public school districts – Nogales Unified, Santa Cruz Valley Unified, Little Red and Patagonia – are still teaching online, and the County Superintendent's Office said they weren't aware of any other schools, such as the Montessori charter schools in Patagonia or Tubac, reopening.
Mary Faley, superintendent of the Sonoita Elementary School District and principal of the Elgin School, said the low number of COVID-19 cases in the local community and the school's small class sizes – which range from eight to 16 students – helped drive the decision to reopen.
"That's a huge factor in us being able to reopen – we can socially distance in our classrooms," she said.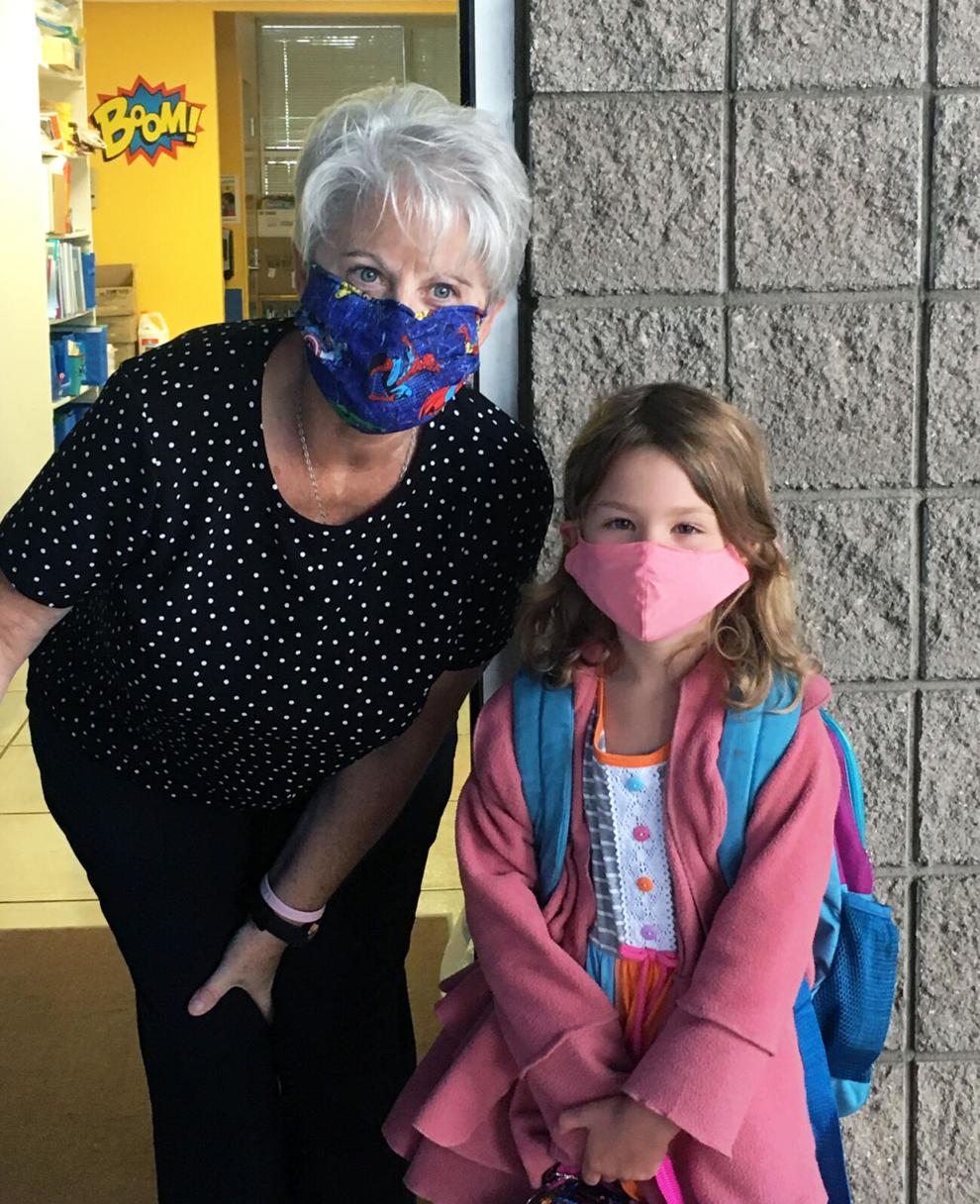 Jeff Terrell, the county's health services director, told school board members that there were no new COVID-19 cases in the 85611 (Elgin) and 85637 (Sonoita) zip codes in the previous two weeks, according to minutes from the Aug. 24 meeting of the Sonoita Elementary School District governing board.
And, though the district is offering families the option to continue with online learning, Faley said only 14 of the district's 109 enrolled students aren't expected to return to the classroom.
While many county schools plan to offer a hybrid learning option for students once the doors reopen – mixing in-person and remote learning to limit the number of students in each classroom –
Elgin students will be on-campus five days a week.
In order to promote social distancing, Faley said the district pulled desks out of storage and spaced them out in classrooms, a change from the shared tables that students worked at in previous years.
Other changes include keeping "cohorts" separate, meaning that if kindergarteners and first-graders used to have art or physical education class together, they'll now have them separately.
The use of face masks is also mandatory – something that Faley acknowledged will require creating good habits among the students, especially the youngest ones. "I'm not expecting that we're going to be batting 1.000" at first, she said.
Faley added that most teachers were comfortable returning to in-person classes, but the district was working with a few staff members who'd expressed health concerns related to the return to classroom learning.