Brandon Moreno wore a wide smile as he walked into the Santa Cruz Center on Thursday, the first day of classes at the community college campus in Nogales.
A recent graduate of Rio Rico High School, Moreno said he worked at a produce warehouse over the summer and is planning to study supply chain management. One day, he said, he hopes to open his own produce business.
Moreno is one of hundreds of students starting Pima Community College classes at the Santa Cruz Center this semester. Through Aug. 22, the center had recorded 759 class registrations for students taking PCC courses in Nogales, according to information provided by the center.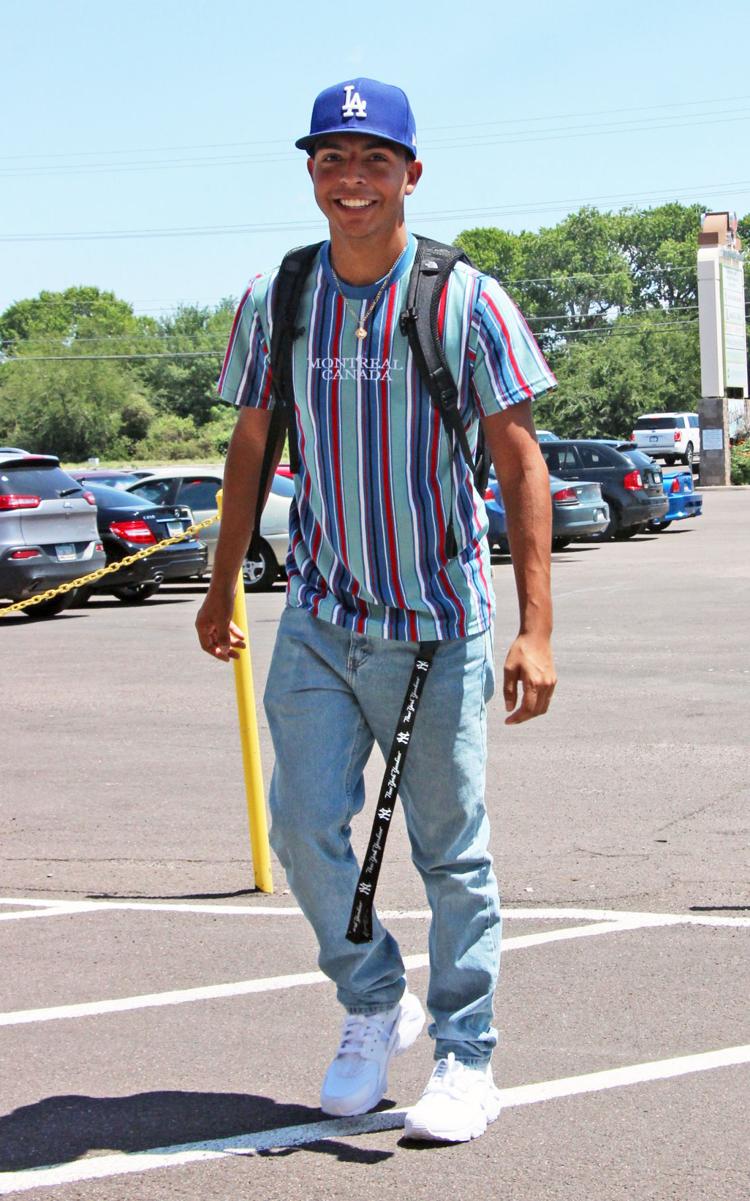 That's up from the 538 registrations in Fall 2018, and 298 in Fall 2017, the first semester the Santa Cruz Center offered classes through PCC.
This academic year, the center is offering several full associate's degree programs, meaning that students can receive a Pima Community College degree without needing to take classes at another location.
The new nursing program has drawn a lot of interest – Perez said there is already a waiting list for aspiring nurses to study at the center.
Pointing to mannequins and hospital beds in one classroom, she added that staff had worked hard to acquire all the necessary equipment for the program and pass audits allowing them to teach at the location.
Perez added she wasn't surprised by the popularity of the program, considering the high demand for qualified nurses.
"Community colleges are open door access to higher education and to me that's a really important role for this county," she said.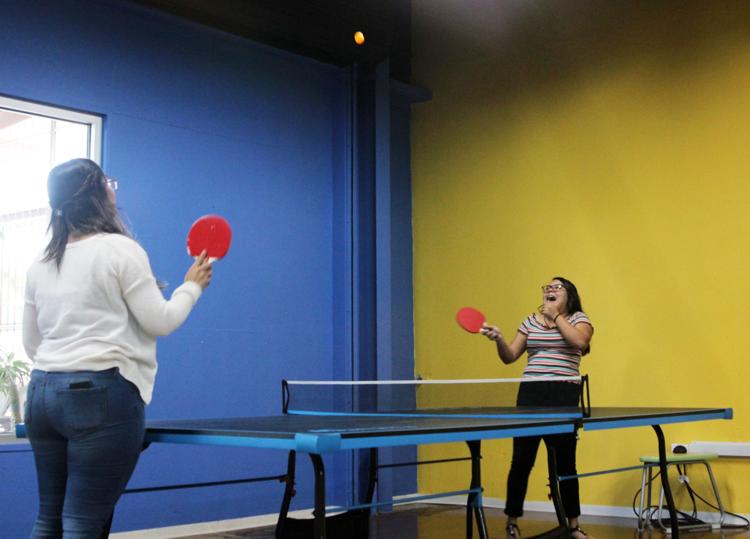 In the student lounge, Aimee Miranda and and Irlanda Morales played ping pong before their classes started on Thursday. Miranda said she is studying arts; Morales, chemistry.
Both are from Nogales and are starting their first semester of college classes.
Asked why she had chosen to study at the Santa Cruz Center, Morales gave the same reason as many of her classmates: "To stay close to my friends and family."