When Jonathan Alan Cerezo and Johana Lisyozari Cerezo met in 2017, they were working the night shift together at a nursing home in Green Valley. Four years later, they're working together again. But now they're married, with three young children, and they work for themselves.
The young Rio Rico couple are the force behind an unlikely combination of businesses – an auto detail shop and an artisan goods store tucked behind the Express Fuel Depot gas station on Grand Avenue in downtown Nogales.
In the evenings, tea lights hanging in front of the store light up a patio space and the newly painted red brick wall.
"It's exciting," Johana said of opening the businesses earlier this year. "We're proud of what we've done," Jonathan added.
At Cherry Clean Auto Spa, Jonathan, 33, does detail work and Johana, 25, handles administration. The shop offers interior and exterior cleaning and paint work; Jonathan said jobs range anywhere from $25 to $1,000. Next to the workshop, Johana sells handmade products, most from Mexico, like handbags, crochet dolls and wood-frame sunglasses, under the name Jardin de los Cerezo.
Both businesses take their title from the couple's last name, Cerezo; Spanish for cherry tree.
The two spaces are a study in contrasts. The auto shop is painted in bold red and white stripes, with tools and materials sitting on metal racks and a dragon painted on a back wall. Last Friday morning, a Can-Am ATV was on the shop floor after a cleaning.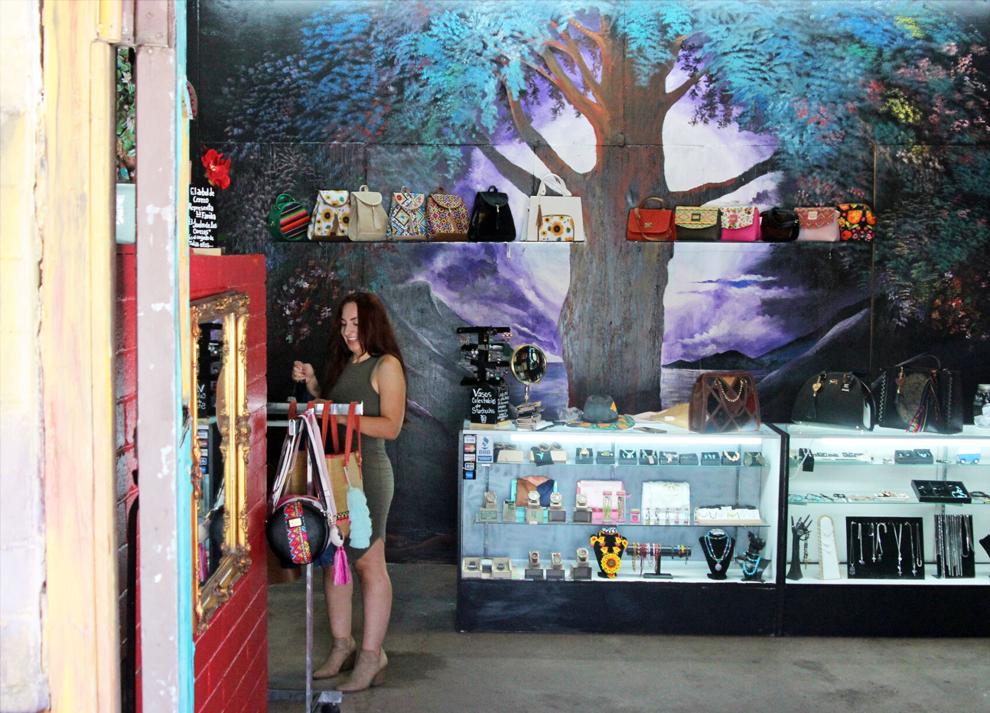 Next door, in a converted storage area, Johana's shop is dominated by a tree mural and features glass shelves lined with colorful products. They're from the states of Nuevo Leon, Guanajuato and other parts of Mexico. Johana said she connected with many of the craftspeople through her family in the city of Guadalajara, where she grew up.
"I didn't want the typical things that they sell, for example, in Tubac," she said, adding that she also features some products made by Nogalians.
Also in the auto shop: a playroom with an air filter, where the Cerezo kids can come after school or daycare and hangout at their parents' store.
Even though the two businesses serve different markets, Johana and Jonathan said a few people have come in to visit one store and ended up shopping at the other. People come in for car work and then think, "You know what? I need a gift," Johana said.
The auto detailing business got started last year when Jonathan bought a commercial pressure washer and started doing car details at clients' homes. (He learned the trade years ago, while working at a detailing shop in California.) Johana was studying towards a nursing certification at the time.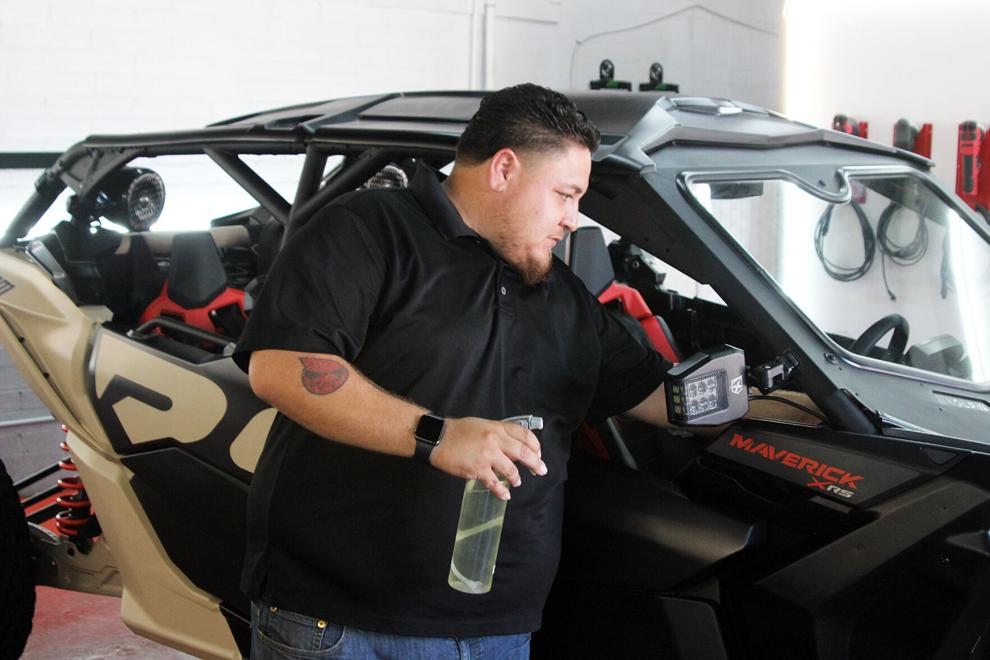 Then, after Jonathan was laid off from a job in Nogales at the start of the pandemic, the pair decided it was time to take a plunge. The Express Fuel Depot owners offered a deal on the space, he said: two months rent-free if they would fix it up.
That fit with the couple's do-it-yourself philosophy, and they enlisted friends and family to help out with interior work including painting, flooring and adding insulation. For Johana, who was pregnant and going to school while working on the location, it was particularly stressful.
But both Johana and Jonathan said they felt the hard work had been worth it, and they're hoping the two businesses continue growing. They opened the doors around the beginning of 2021, while they were still working on the interior, and started posting more on Facebook to attract customers beginning in March.
Working together on a small, family business has been fun, but rarely easy, the couple said with a laugh.
"It's a challenge," said Jonathan. "Big!" Johana agreed.