The final vote tally in Santa Cruz County was delayed after the Recorder's Office realized that early ballots deposited at several drop-off boxes were not collected after the boxes were locked on Election Night, county officials said.
A sweep of all seven ballot boxes stationed around the county on Friday turned up a total of 34 uncollected ballots from four boxes, County Recorder Suzie Sainz said on Saturday evening.
One was an unsigned sample ballot and was rejected. But Recorder's Office staff verified the signatures on the other 33 ballots and accepted them as valid, Sainz said.
The county has summoned its early voting board to reconvene on Monday morning to open and process the 33 uncounted ballots. They'll then be tabulated by the County Elections Office.
Sainz said the problem came to light on Friday, when a staffer realized that she had forgotten to do a final Election Night ballot retrieval.
"We found some ballots at the Santa Cruz County Complex, and so then we started thinking that maybe some of the other ones hadn't been picked up either," Sainz said.
At that point, a team that included Sainz, one of her employees, the county's civil attorney, and representatives from the local Democratic and Republican parties, went to check all seven early ballot drop-off boxes.
A staff member at the Recorder's Office told the NI at around 9:15 a.m. on Friday that the office had no more ballots to count. She called back approximately two hours later to retract the statement, and said Sainz would reach out later to explain what had happened.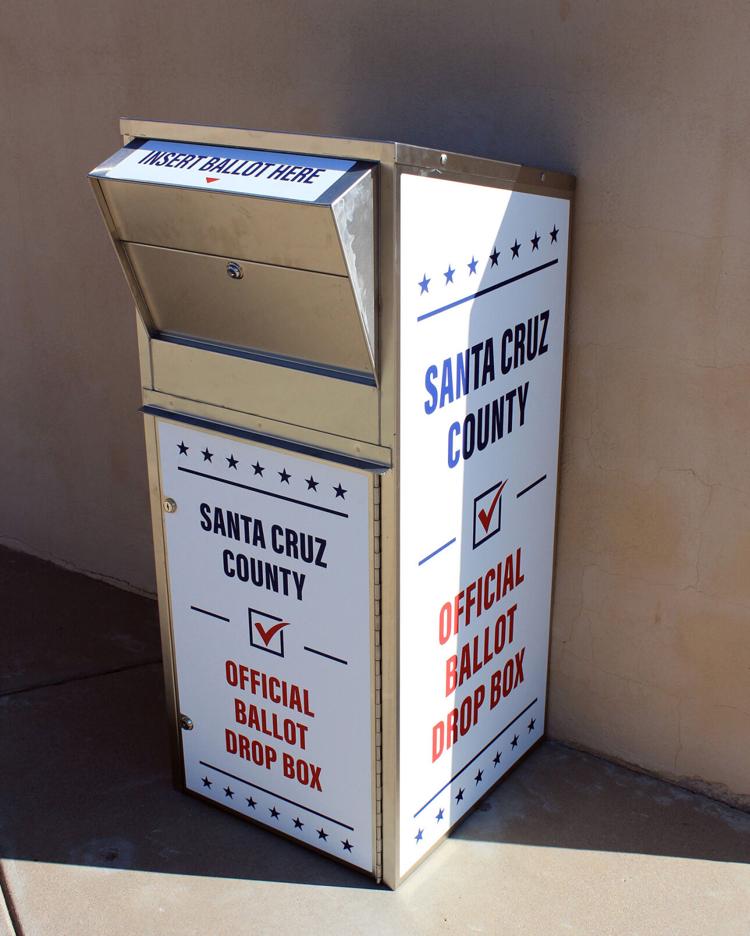 County Manager Jenifer St. John, who was the first county official to explain the situation when she spoke to the NI at noon on Saturday, said the uncollected early ballots were found in boxes in Tubac, Rio Rico and Patagonia, in addition to the box at the County Complex in Nogales.
Sainz confirmed that those were the affected boxes when she called at around 5 p.m. on Saturday.
St. John said locking the boxes and retrieving the ballots from inside were not part of the same process.
Because all ballot drop-off boxes had to be locked at 7 p.m. on Election Day, seven people were sent to the seven boxes to complete the task. However, in order to collect the ballots, two people from each political party had to be present. So instead of having seven collection teams retrieve the ballots, the plan was to lock all the boxes at once and then have a single collection team start in Sonoita and move westward.
Ballots were collected from the boxes earlier on Election Day, St. John said, so the ones discovered on Friday were dropped off at some point after the day's initial pick-up, but before 7 p.m., on Nov. 3.
"We are absolutely sure that all seven ballot boxes were locked at 7," St. John said.
Sainz agreed, saying: "I'm very confident that everybody that was assigned to those ballot boxes locked them at 7."
None of the county or city-level elections on the general election ballot were close, so the votes on the 33 outstanding ballots won't affect their outcome.
There was one additional early ballot that hadn't been verified and tabulated, Sainz said. It had a mismatched signature and the person who it belongs to has until Tuesday, Nov. 10 to come in and verify it.
Sainz, a Democrat from Nogales, was re-elected to a seventh term as county recorder this week by a two-to-one margin over Independent David Alvarez.