After serving the community from the north end of Nogales for eight years, locally owned Gariola Coffee and Deli recently moved to a small building on a busy street off Mariposa Road, adding the word "Express" to the business' name to represent its new take-out-only approach.
The landlord of Gariola's former location had different plans in mind for the property at North Grand Avenue and Country Club Drive, owner Claudia Acosta said, which drove her family to seek new alternatives for their business.
"When we vacated the other place, we were undecided about what to do and since we didn't know where to go, we were going to close down," Acosta said, adding that a family friend notified them about an available space at 1881 N. Mastick Way.
In addition, Acosta said, the family received a lot of encouragement to stay open from locals who insisted that the business was already a big part of the community.
Now at their new location, the family has extended their daily business hours from 7 a.m. to 3 p.m. Their services consist of drive-through, take-out and catering, but the eatery no longer offers the option of sitting down to enjoy a meal inside the restaurant.
"At this location, the parking lot is too small so we were only allowed to make it a drive-thru," Acosta said. "We're trying to make everything quicker so it can be more convenient for the type of traffic in this area."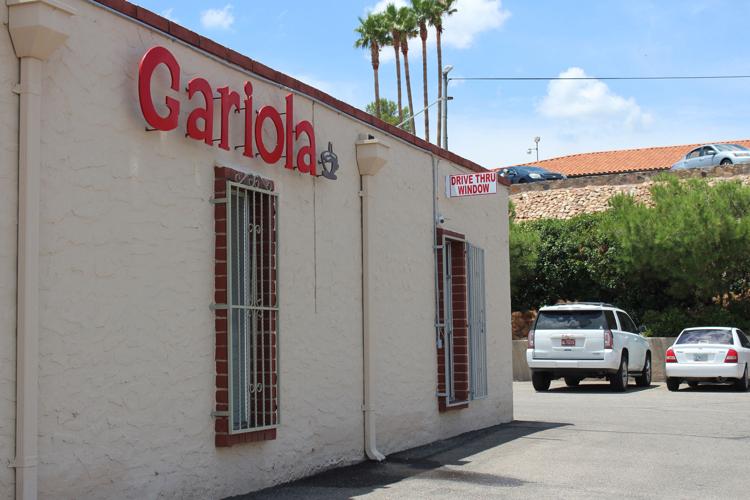 The menu remains the same, with the exception of one new salad added to the assortment of breakfast and lunch bagels, wraps, sandwiches, baked potatoes, pastries and self-roasted coffee.
On their first day of business on Wednesday morning, the new location was already proving to be more convenient for some customers.
Sonny Amado, a 23-year-old local resident waiting for his take-out order, said it was his first time patronizing Gariola, since the previous location had been out of his way.
"I saw it a few times, but I never stopped by and I was curious to try it out," Amado said. "I think (the new location) is better because it's a lot closer to where everything is, more centric."
Acosta added that there are a few regular customers from their old location who will now have to make a longer drive than before, but she has already felt strong support from the community in regard to the move.
While vacating their old location, several customers stopped by to check in on the Acosta family, even offering their help moving things between the two locations, she said.
"There's many who are excited about the new location, that there's more traffic here. But of course we still have the support of our customers who came to our restaurant on a daily basis," Acosta said. "I think it will be a very positive change."