Emerging from the Dennis DeConcini Port of Entry, Roxia Navarro and Cesar Leyva wore Peter Piper Pizza employee shirts as they made their way to work on Grand Avenue on Wednesday afternoon.
Navarro, 25, and Leyva, 54, both of Nogales, Sonora, said they cross the border daily on their way to the pizzeria a mile north of the port, where they have both worked for a year.
Also on Wednesday, 14-year-old Luis Reyna was making his daily trip through the DeConcini crossing, but in the opposite direction. He was headed to Mexico after a day at Nogales High School, where he is a student.
"I live with my dad there (Nogales, Sonora) and my mom here (Nogales, Ariz.)," Reyna said.
Amelia Melendez lives in Nogales, Ariz. but frequently crosses to Nogales, Sonora for her part-time job at a beauty salon and to see family and friends.
"They invite you for a party, for a baby shower, there is always something to do there," she said.
Whether it's for work, school, family or social reasons, crossing the border is a part of daily life for many residents of Ambos Nogales. Now, with U.S. Customs and Border Protection relocating dozens of officers from Nogales to help the Border Patrol deal with a surge in migrant apprehensions to the east and west, those crossings are likely to become longer and more frustrating.
Last week, Nogales Port Director Michael Humphries said that Nogales would lose officers as part of the nationwide plan announced by CBP Commissioner Kevin McAleenan in response to what he called an "unprecedented humanitarian and border security crisis." Citing a conversation with CBP officials, Mayor Arturo Garino said on Wednesday that local ports will lose 75 officers.
"I will do my best to have the least impact, but there is going to be impact, there's no other way about it," Humphries told the local port authority on March 28. "Wait times are going to increase."
Much of the response to the officer reassignments – as well as to President Trump's threats to close the border – has highlighted the potential impact to cross-border trade and the economic implications in Arizona and across the country. But staffing shortages at the ports will also take a direct toll on many Ambos Nogales residents in the form of longer waiting times at pedestrian and passenger car crossings. Those delays have the potential to cause disruptions to cross-border activity that, while not measurable in dollars, is essential to the community's identity and way of life.
Even before the reassignments, the long wait times at the port had been a growing concern for local residents, with chronic understaffing at the ports and heightened scrutiny under the Trump administration often blamed for the problem.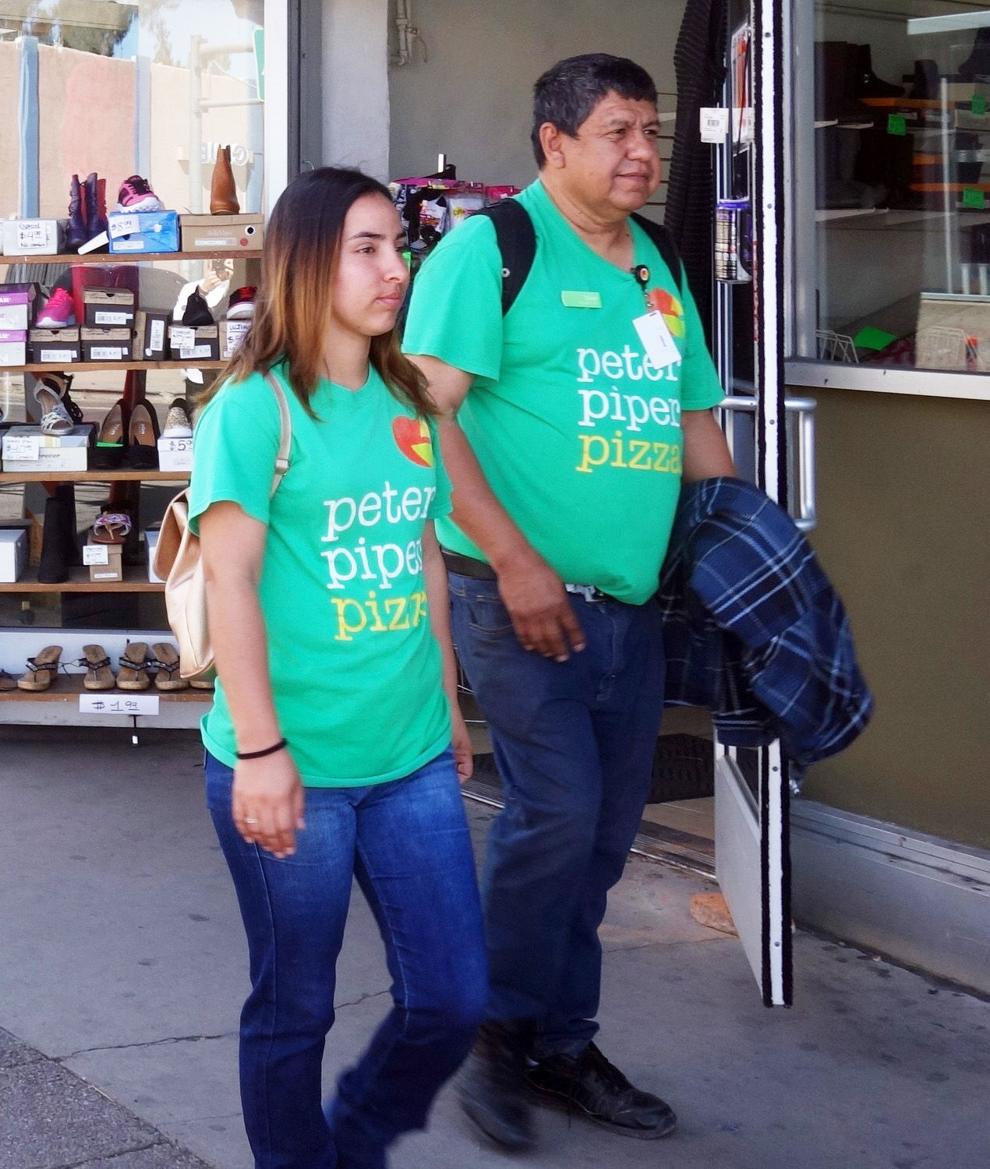 Antonio Amezcua, a 70-year-old Nogales, Ariz. resident, crosses the line to see his children who live in Nogales, Sonora and to buy consumer goods he can't find in Arizona. But Amezcua, who has a leg injury and walks with a cane, keeps his trips to a minimum.
"It took close to two hours to cross on foot," he said on Wednesday afternoon, "so it hurts."
Leyva, the pizzeria employee, said he is expected to arrive at work 10 to 15 minutes before his shift starts, and he budgets extra time for waiting at the port to make sure he gets there on time.
"I take an hour to get from my house to here," Navarro said, "and then here at the line it's an hour and 40 minutes, up to two hours."
Those with commitments across the border are largely at the mercy of the lines at the ports.
Asked how longer waiting times would affect him and the friends that he crosses with, Reyna, the NHS student, shrugged: "We'd need to (wait) more time there."
But as lines stretch longer, some borderlands residents make fewer trips across.
Daniel Martinez lives in Sahuarita with his wife and children, but was born in Nogales, Sonora. He crosses the border to go to the dentist and to visit his parents and help them around the house.
"I've been going across ever since I was a little kid, and it wasn't like this," he said.
But due to the lines at the port, Martinez said, "we don't go there that often anymore," adding that he now crosses an average of twice a month.
"I work long hours," said Martinez, who does home contracting. "Just to have my day wasted like that, where you can do so (many) more things…," he trailed off.
"Comparing to when we were young, this is not the same Nogales," said Mayor Garino, noting that changes along the border in recent years came on top of heightened security measures that were implemented in the wake of the September 11, 2001 attacks.
"I don't think we'll ever go back to those times," he added.
Some people can avoid the long lines with a SENTRI pass.
SENTRI provides access to dedicated lanes at the ports for individuals who submit to a thorough background check by CBP and are determined to be "low-risk" travelers. Applying for the pass, which is valid for five years, costs $122.
"(For) the people that can have it, it's a blessing," said Melendez, who has been a SENTRI holder for more than a decade.
But most residents have become accustomed to planning their own lives around the long wait times.
Jose Meza, 18, Chris Bustamante, 17, and Derek Ortega, 17, students at Rio Rico High School, said they like to go to Sonora to go out and to get haircuts.
"We come in the weekdays, cause it's not bad," Bustamante said, "Fridays and Saturdays, that's where it's rough."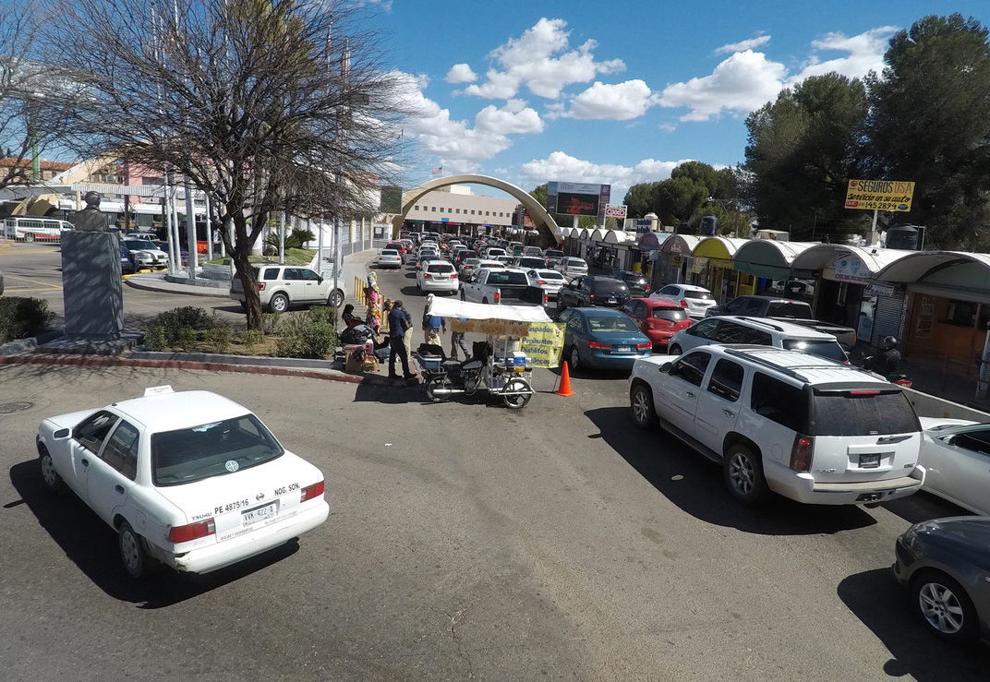 Ivan "Merma" Rzeslawski, 45, is a musician and music producer who works on both sides of the border. He tries to cross on foot to avoid car trouble. "Every time I cross in car, since I'm doing three, four hour waits, the hoses break, it overheats," he said.
Rzeslawski said that he stays with family and friends in Arizona and Sonora depending on his work schedule. "I do have to improvise," he said.
Amezcua, the senior citizen with family in Sonora, crosses about once per week. He said he is hoping to get a doctor to write a letter that would designate him as handicapped and allow him to pass directly to the front of the line.
For now, he schedules his trips with the wait times in mind.
"The day, the week, the hour, you have to plan everything," he said. "It gets harder every time."