On Wednesday afternoon, Claudia Guerrero was sitting her parked car near the corner of Oak and Walnut streets in downtown Nogales. After waiting in line at the U.S.-Mexico border, she'd come to pick up her daughter Ariadna at the Sacred Heart Catholic School, where she's in fifth grade.
The beginning of the academic year earlier this month meant plenty of young students like Ariadna are once again crossing from Nogales, Sonora into Nogales, Ariz. for school. That's a change from last year, when classes were given online, and then in a hybrid model.
"It's better," said Guerrero, whose daughter has studied at Sacred Heart for all of elementary school. "My daughter is a little more excited coming to classes."
The one drawback this year? "There's a lot of waiting" she said, estimating that she spends as much as an hour to an hour-and-a-half in line at the local ports of entry.
In another school year that's been complicated by the COVID-19 pandemic, Nogales' two Catholic schools say that they've actually been attracting more students, many from Mexican families motivated by the prospect of in-person learning. Schools in Nogales, Sonora and elsewhere in the state are set to begin in-person instruction next week, but a member of Gov.-elect Alfonso Durazo's transition team said on Tuesday that most are not yet ready, local media reported.
"The word is going around that we are doing in-person," said Sandra Contreras, principal at Lourdes Catholic School. This year, she said, the K-12 school added 32 new families, more than a typical year when they would welcome 15 or 20.
Roxanne Terán, principal at K-8 Sacred Heart, said her school had also attracted families from Mexico seeking in-person instruction. This year, Sacred Heart started off the year with 181 students, compared to 133 at the beginning of the 2020-2021 academic year.
The turnaround is a welcome change amid a long-term trend of declining enrollment at Catholic schools across the country. That trend was exacerbated by the pandemic, when some parents questioned paying private school tuition for distance learning.
But in-person learning isn't the only thing attracting new students to Nogales' Catholic schools this year.
Another mother waiting for pickup on Wednesday, who didn't give her name, said she lives in Mexico and her 10-year-old daughter had started at Sacred Heart this school year. She cited another compelling factor for her enrollment: her daughter's desire to learn English. The in-person learning environment wasn't as much of a draw, she said.
The students and families crossing the border for school are one group that's been deemed "essential" for purposes of the ban on "non-essential" travel into the United States, which has been in effect since last March.
At both Nogales Catholic schools, students living in Mexico make up a sizable portion of the enrollment. Contreras said it's about 45 percent at LCS and Terán said it's 42 percent at Sacred Heart.
Many of them are U.S. citizens who are exempt from the restrictions to begin with. But for those who are not and who need proof of essential travel, the schools have had success sending U.S. Customs and Border Protection letters on their behalf.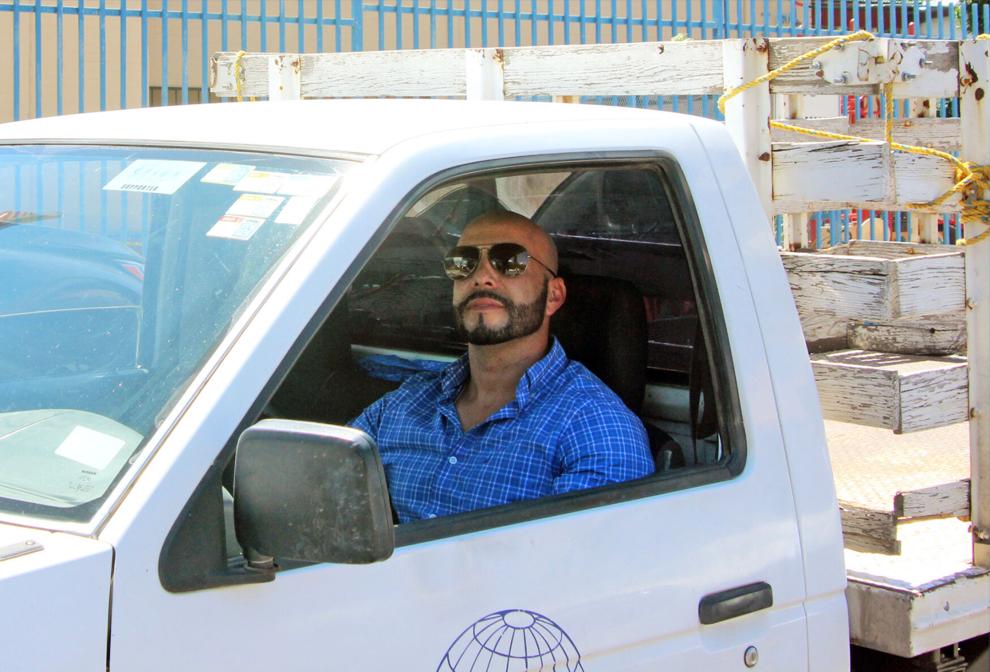 U.S. officials have said that "essential" travel permitted under the restrictions includes travel for medical purposes, to attend educational institutions, for emergency response or public health purposes, and for cross-border trade.
"We haven't had any issues with the border," Contreras said.