Supporters of President Trump raised their profile significantly in Santa Cruz County in 2020, leading boisterous vehicle caravans through the community and undertaking a more active signage campaign in the run-up to the election.
And while unofficial results suggest the effort may have reflected, or even inspired, a growing base in Democratic-heavy and Latino-majority Santa Cruz County, the polarizing president still fell well short of the local vote totals of Democratic candidate Joe Biden.
"I voted for Biden and Harris," said 48-year-old Miguel Angel Rangel, who cast his ballot on Tuesday at Challenger Elementary School in Nogales.
"I feel that we need more unity right now," Rangel said. "I think that we've been very divided, and I don't think President Trump did a good job with the coronavirus."
With nearly all ballots counted in Santa Cruz County, unofficial tallies showed that Biden received 67.1 percent of the presidential election votes. Trump had less than half that amount, though his 31.6-percent share was up from the less than 24 percent he received here in 2016, when Democratic nominee Hillary Clinton collected votes on 71 percent of local ballots.
Thomas G. Bell of Tubac, who voted at his local community center on Tuesday, said he was a lifelong Republican who was feeling "conflicted" about the presidential election.
"But I stayed with Trump. Basically, you don't want to, when you're in the middle of a storm, change the captain," he said, adding: "I was almost ready to flip over and I said, 'You know what, let Trump get himself out of the mess that we're in.'"
Trump kicked off his 2016 campaign with a now-infamous disparagement of Mexican immigrants. For Angie Solares, a retiree who lives in Tubac, it didn't get much better after that.
"Since we've had this president, it's been pure racism. Before, you didn't see this," she said after casting her vote Tuesday at the Tubac Community Center.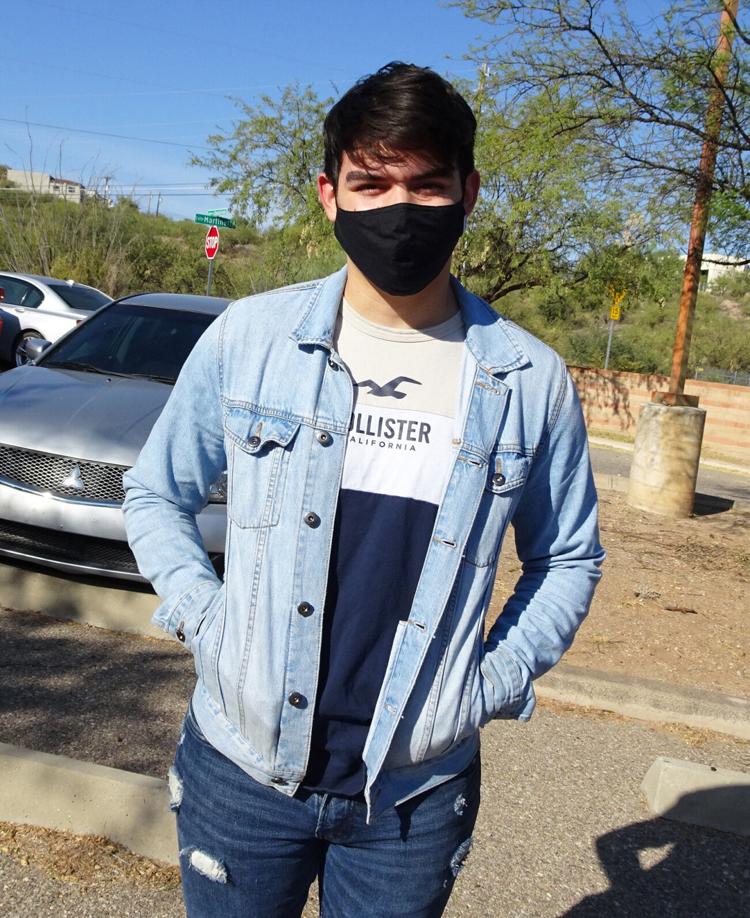 Emmanuel Rodriguez, an 18-year-old Rio Rican who voted in his first-ever election on Tuesday, said he was put off by negative campaigning by both sides during the presidential race. Still, he said of Trump: "It seems like the only good option is to get him out of office."
"This being a border town, and seeing the immigration issues that have arisen, especially with the kids in the cages and the separation of families, it seems like the only good option is to vote blue up and down the ticket," Rodriguez said.
But while Trump's immigration policies earned him the scorn of some area residents, he and other Republicans benefitted from the record of one of their party predecessors when it came to Salvador Carrillo Duarte, a retiree from Rio Rico.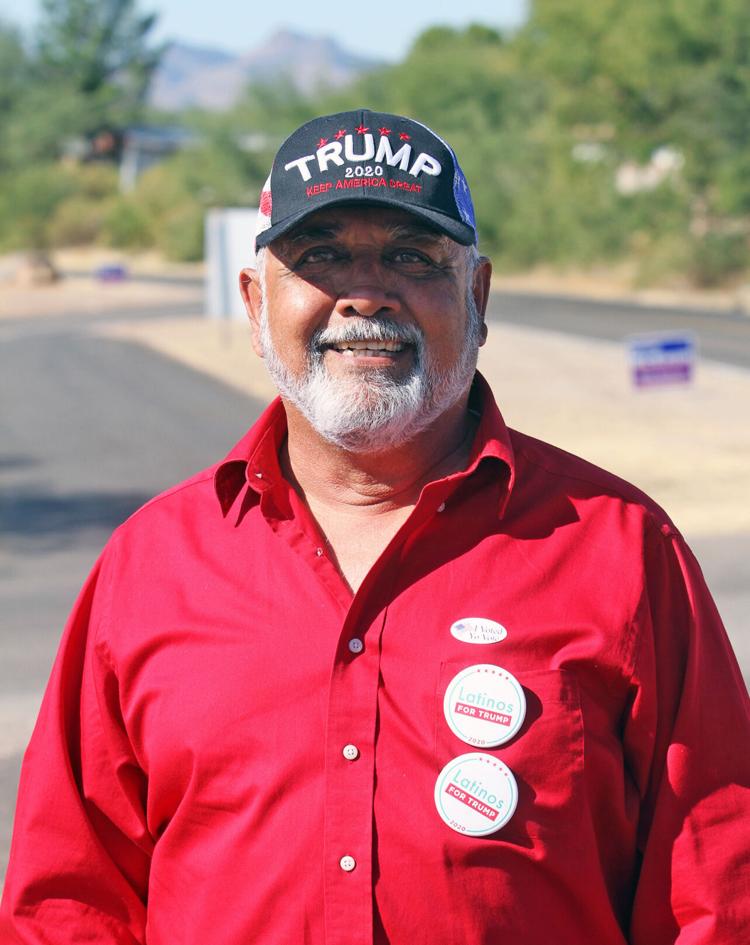 "I've been supporting Republicans since Ronald Reagan, number one, because I got my citizenship through amnesty," Carrillo said as he stood outside the polling place at the Rio Rico Community Center, waving to passers-by while standing in front of a large Trump sign, a Trump cap on his head and two "Latinos for Trump" buttons on his shirt.
Carrillo said a big issue for him is taxes. "We don't want any more taxes. And besides, since I'm a retired person, I don't want any more taxes," he said.
When asked how she was feeling prior to voting Tuesday at the community center, Veronica Orozco of Rio Rico, who works in the health care field, said: "Nervous. Completely nervous."
What was making her nervous?
"Right now, the way our current administration is handling the COVID pandemic. And just overall, racism and everything," she said.
But the president found support from Maria de los Angeles Romero, a 46-year-old Nogalian who voted at Challenger Elementary School.
"I want Trump to win because in the four years that Trump has been in office, the unemployment rate has really dropped," she said. "When there were other presidents, the unemployment rate was high in the clouds."
Romero also feared that if Trump were to lose the election, her son would lose his job working to construct the border wall.
Martha Pacheco, a Nogales resident, said she was feeling good about voting Tuesday at the VFW Hall in Nogales, where she cast a ballot for Biden. Still, she said, it was important to accept the results, even if her preferred candidates don't win.
"I think that's the mentality that we should come with," Pacheco said. "If we don't respect things, that's when the problems start."