Santa Cruz County, which once boasted the dubious distinction of having the highest number of COVID-19 cases per capita in a state seen as a national hotspot for COVID-19 spread, has now seen about two months of declining numbers of new coronavirus cases.
Eladio Pereira, chief medical officer at Mariposa Community Health Center, said two factors are behind the slowdown in local cases: more face mask use, spurred by county and city mandates; and increased testing.
Jeff Terrell, the county's health services director, said he chalked the steady decline up to a number of factors, including local residents taking health and safety recommendations more seriously.
"Maybe they're taking it a little more to heart and they're actually following that guidance that has been put out," Terrell said.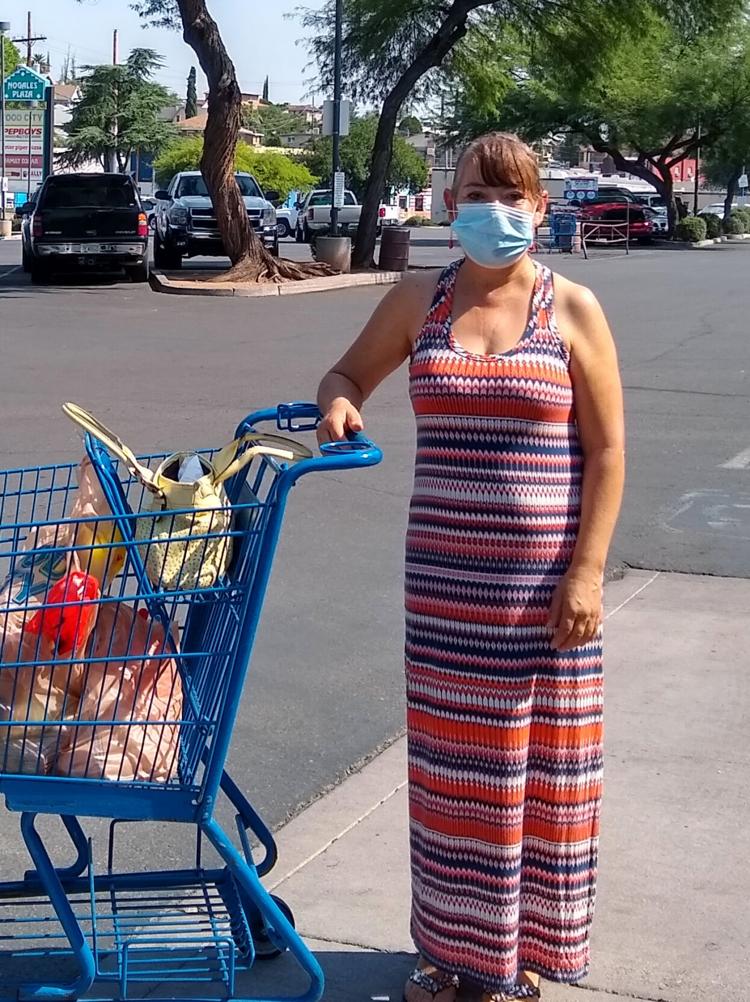 Some local residents, like Zenon Reyes, started wearing a mask early on in the pandemic. The 69-year-old Nogalian said he has asthma and his doctor told him to wear a mask as a precaution.
But others, like fellow Nogales resident Jaime Lucero, said they started wearing face coverings after the mask mandates went into effect. Lucero said it's a little scratchy on his beard, but other than that he's gotten used to wearing the mask.
"I think our percentage of people using masks increased dramatically," Pereira said.
The local case count began to rise mid-May and into early June, weeks after Gov. Doug Ducey began easing restrictions on Arizona's businesses. In the seven days leading up to June 11, Santa Cruz County added 386 new COVID-19 cases. On June 20 alone, the county registered 123 more cases than the previous day, and in the week ending June 25, there were 354 new cases added to the local tally.
The county also recorded its first coronavirus-related death on June 1, and by the end of the month, there were 21 more.
Nogales Mayor Garino told the NI in early June that he wasn't sure how or where the virus was spreading in the local community, but chastised residents who were still holding large gatherings, in spite of health recommendations to avoid group events, especially those with more than 10 people.
As cases rose across the state, local leaders, including Garino and Santa Cruz County Supervisor Bruce Bracker, joined counterparts in other border cities and counties in calling on Ducey to let local governments impose mask mandates. After Ducey said on June 17 that he would let that happen, Garino issued a Nogales mask requirement the next day and the county followed suit a day after that. By the end of the month, new case numbers in Santa Cruz County had begun to slow.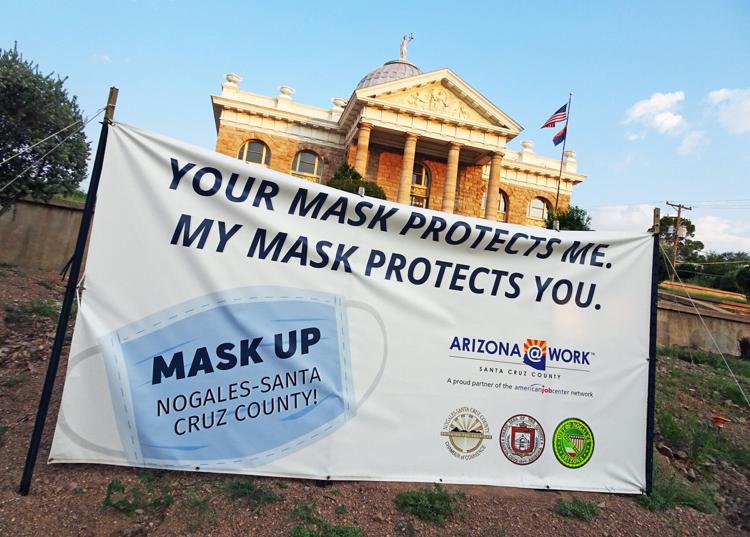 In the seven days prior to July 2, the county added 251 cases, and the new case totals have declined on almost every subsequent week. On Thursday, the county reported a total of 2,744 cases, just 25 more than a week earlier.
Recently, Yuma overtook Santa Cruz as the Arizona county with the highest number of confirmed infections per capita, according to state data. And Santa Cruz County has also made strides in its testing, after ranking last in the state in per-capita testing in early May.
On May 28, MCHC said it was set to receive 500 tests per week from the state for five weeks. And a handful of testing blitz events, the first of which was held in Nogales on July 25, have bolstered the county's testing numbers in recent weeks. In six events held that and the following weekend, approximately 1,900 residents were tested for the virus.
By the time of the testing blitzes, new cases were already on the decline locally, but Pereira said that more testing helps identify asymptomatic carriers, which can slow the spread of the disease.
"Expanded testing leading to the diagnosis of patients with the virus, and recommending isolation has reduced the spread as well," he said.
Now, with some counties across the state starting to relax restrictions on bars, gyms and movie theaters, as well as preparing to open school districts, Terrell said he's expecting the low case numbers to continue in Santa Cruz County. But he isn't ruling out the possibility of a second wave in the community.
"Don't just assume that we are out of the woods," he said.
As Santa Cruz County's COVID-19 numbers have declined, so, too, have the new infections across the border in Nogales, Sonora and across Arizona.
Statewide, new cases didn't begin to decline until mid-July, but they've followed a downward trajectory since then, according to Arizona Department of Health Services data.
Pereira said the factors driving down infections in the local area are generally the same across the state.
"I don't think there are any unique factors that apply to us," he said.
And Nogales, Sonora also appeared to turn back the tide of rising cases in early July, registering fewer than 100 new cases per week by the end of that month. The downward trend was broken in early August, with the city adding more than 200 cases in just four days from Aug. 2-5. Since then, Nogales, Sonora has returned to an average of fewer than 100 new cases per week.
While some officials, including Mayor Garino, have suggested that cross-border travel could be to blame for some of the local virus transmission, Pereira said he didn't think there was a "significant contribution" of cases in Santa Cruz County connected to Nogales, Sonora.