Several women lingered outside a dance studio near the entrance of the white building, talking amongst themselves as their daughters walked around them in their Christmas-themed ballerina outfits, all ready to participate in the day's main event.
The nearby open center space of the building was temporarily filled with a set of theater props, including two half-painted small houses that would later be used in student plays at the semester's closing ceremonies.
The entire building boomed with chatter and music as a dozen other workshops held their regular evening sessions on Monday, Dec. 9 at the Centro Cultural Nogales (CECUN), located behind the Mono Bichi monument about two miles south of the border in Nogales, Sonora. The building serves as the headquarters for the Municipal Institute for Cultural and Art Promotion, also known as Imfoculta.
"Our objective is to preserve and promote our community's art and culture. We preserve the identity of people in Nogales," said Mara Cristina Mendoza Villegas, Imfoculta's assistant director. "CECUN is where we provide the space for artists and people who want to study art."
She added that CECUN offers a wide variety of workshops, from beginner to advanced levels, on subjects including mariachi, ballet, folkloric dance, photography and theater. It also houses the city's historic archives office, which documents the community's history dating back to 1915.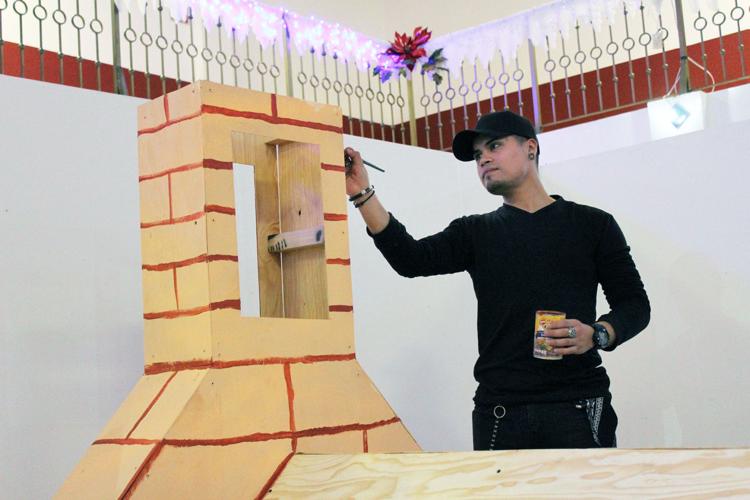 The year is divided into two main cycles in the spring and fall in which students can enroll to learn a particular art form. There's also a shorter summer program that offers kids the opportunity to dip their toes in a variety of programs at once.
Tuition is 300 pesos, about $16, per cycle.
"Sometimes we don't have enough space for the large number of students that tend to come," Mendoza Villegas said. "But there's a lot of pretty stories about people who really soak in all the art – some like to enroll in one workshop and stay in it until they master it and there's others who like to take one class this cycle and a different one in the next."
This year, she pointed out, an entire family of nine – including parents, grandparents and children – enrolled in classes and would spend several hours at the center nearly every evening.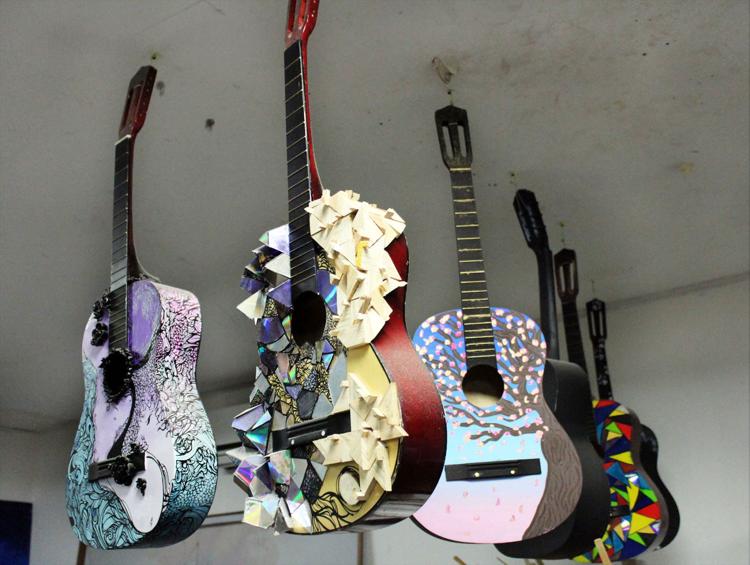 On the evening of Dec. 9, music teacher Christian Alexis Basurto Villegas gave lessons to a smaller class than usual, with only two students on acoustic guitar and one vocalist braving the gloomy, rainy weather that day.
"They usually come in about three times a week, but depending on the weather, they sometimes don't come," Basurto Villegas said with a laugh.
His classes, which consist of a combined total of 20 students at the beginners level, focus on teaching the kids how to play the acoustic guitar, electric bass, vocalization and composition.
"With the beginners, we focus a bit more on the three elements of music which are rhythm, melody and harmony, and then we work from there," he said, adding that as the class approached the closing ceremony, he already saw an improvement with smoother notes and finer vocals.
Kenya Sanchez, a 24-year-old student in one of the art classes that covers drawing, painting and sculpting, recently became a teaching assistant for the class while continuing to practice her own skills.
"I like every part of it, honestly," Sanchez said. "It liberates you as a person, it liberates your creativity, it helps you become more open and it helps you become more social because you meet a lot of people here."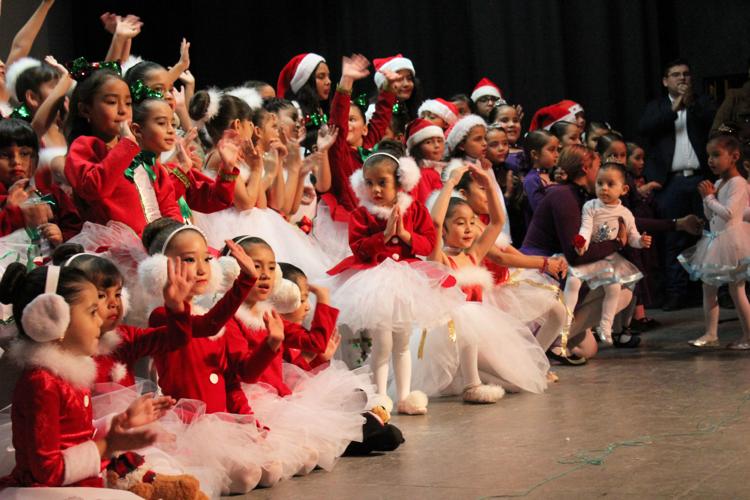 And as the students continue to learn and grow in their chosen artistic form throughout the year, they present their skills and artwork in different community events, including CECUN's closing ceremonies.
Last week, about 100 community members gathered inside the center's small theater to watch dozens of girls, some as young as 3, present the dance routines that they had practiced throughout the fall cycle.
"The parents get really excited because they want to see what their kids learned during these months," Mendoza Villegas said. "This is where kids don't have to worry about getting an A or behaving very firmly. On the contrary, this is where the kids are free to let all the energy out."
Some of Imfoculta's outreach extends to the northern side of the border in Nogales, Ariz., sending its folkloric dancers to events including the Fiestas de Mayo, the Fiestas Patrias in September and the Día de los Muertos celebrations in November.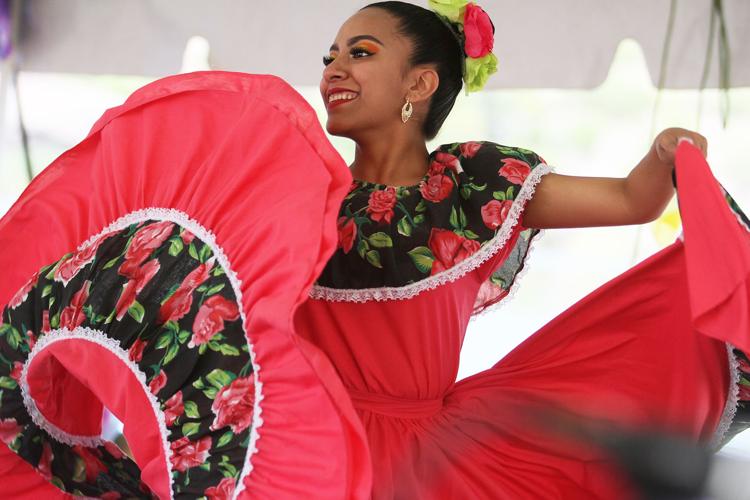 This past November, Imfoculta collaborated with U.S. counterparts for the Borderland Film Festival, which featured a film produced by an Ambos Nogales native, as well as a movie screening at the border fence for citizens on both sides.
"One of the things that we're most interested in is that just like (Nogales, Ariz.) opens its doors for us to take our culture to them, we also want them to come here," Mendoza Villegas said.