The Kino Border Initiative, a Jesuit immigrant rights advocacy group in Ambos Nogales, inaugurated its first migrant shelter after a decade of operating a dining hall, or "comedor," for deported migrants in Nogales, Sonora.
The Migrant Outreach Center – a 19,000 square-foot facility located just a few yards from the Mariposa Port of Entry and directly across the street from the comedor – features a dining space, classrooms, offices and two shelter areas to separate men from women and children.
On Wednesday afternoon, religious and government officials from Sonora and Arizona gathered to celebrate KBI's big step in expanding its help for migrants who reach the Ambos Nogales border.
"The new building reflects a conviction that I think we all share: that our migrant brothers and sisters deserve to be treated in ways that honor their dignity as human beings," said Joan Rosenhauer of the Jesuit Refugee Services USA, one of the six partner organizations that form the KBI.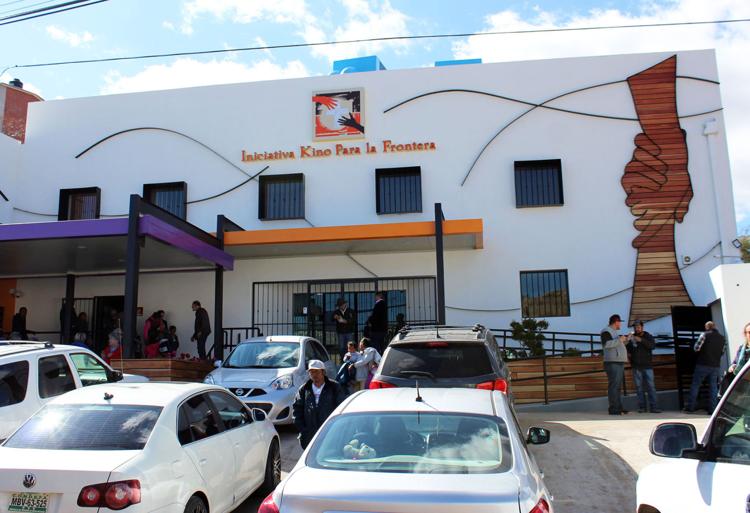 The inauguration of the new shelter comes just weeks after the U.S. Department of Homeland Security began sending asylum-seeking migrants back to Mexico through Nogales ports of entry to wait out their dates at U.S. immigration court, which can often take up to several months. Many of the people sent back are from Central America or other distant places who have few resources of their own and no connections in Nogales, Sonora.
The new KBI facility, according to communications director Katie Sharar, includes more than 70 beds for men and about 40 beds to be shared among women and children.
As staff continue to kickstart the different services and areas at the facility, Sharar said that they expect to serve meals at the new building, in addition to those served at the comedor.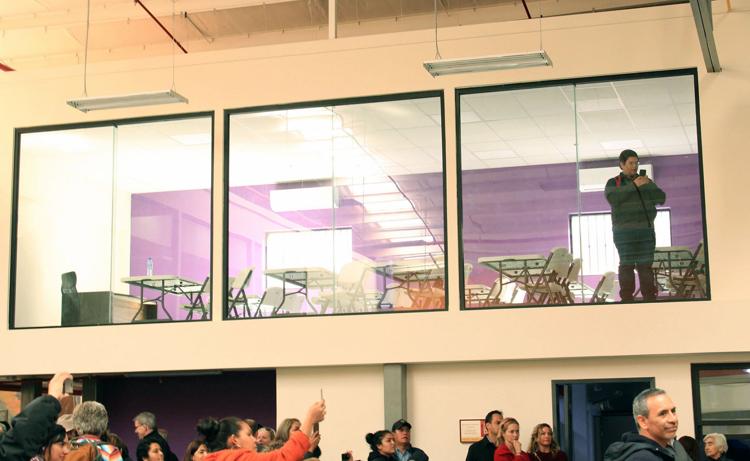 Sandra Aguilar, a migrant from El Salvador who has benefitted from the services offered by the KBI, expressed her gratitude for the help she and her fellow migrants have received.
"It's really important that all of you bring this message to others in the United States, that they understand that there's so many of us who are in need here," Aguilar said.
As of Wednesday night, Sharar said, the new facility had not yet housed any migrants. But it is expected to eventually shelter more than 140 individuals in the future.