Two days shy of ringing in the new year, several Nogales residents who were out and about on Wednesday morning shared their thoughts and emotions as they prepared to put the current year in the rearview mirror.
Ana Martin looked back on 2020, a year in which the coronavirus pandemic shook the world, with a sour taste in her mouth.
"What can I tell you? I'm sad because I miss my mother, I miss hugging my son, I miss my whole family," she said after she helped a woman load her grocery bags to the back of her car outside the Safeway supermarket.
For Martin, the pandemic meant distancing herself completely from family and friends, since she's very exposed to strangers at work and didn't want to risk infecting any loved ones.
"I'm a very social person, but I don't hug anyone because I'm scared of getting them sick," she said, adding that she took every possible precaution to keep herself safe as well.
A few feet away, 65-year-old Norma Felix expressed similar sentiments about 2020.
"There's so much pain, so many people that I knew that died during this pandemic," she said.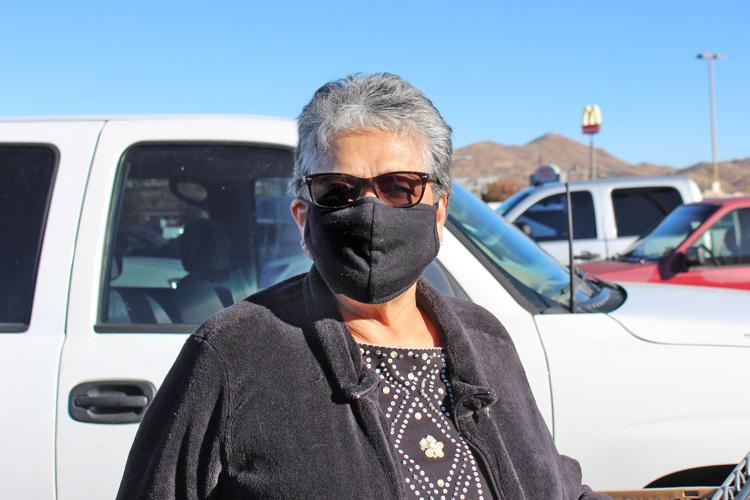 But the one thing that gave Felix and Martin hope as they prepared for 2021 was the rolling out of the COVID-19 vaccine that reached the community in late December.
Felix, although a bit skeptical of the safety of the vaccine, said it was still the only thing that would make her feel more at ease once she begins seeing positive results in her community.
For his part, 54-year-old Gaston Gomez also expressed sorrow over the lives that were lost in 2020 and for those who are still sick. But he was full of faith in the future.
"It sounds promising," Gomez said of the vaccine. "There's been experiences like this in years past, so let's just hope that the laboratories did a good job."
Looking to the new year, he wished that 2021 brings "hope and health for everyone."
"I hope this all ends, this pandemic," Felix said.
Martin, who also felt hopeful about the vaccine, said she hoped that everyone had learned something from the difficulties brought on by 2020.
"I feel hopeful about the vaccine and that there's a new president going into the White House," Martin said. "I just hope that we all learned a little of everything we lived through this year."