Wearing black shirts and holding up signs reading "Enough is enough," "I can't breathe," and "Stop racial profiling," community members protested this week in Nogales in support of the #BlackLivesMatter movement and against police brutality.
Dozens of protestors, most of them teenagers and people in their early 20s, lined the sidewalk on Mariposa Road on Tuesday, holding their signs and closed fists in the air as cars and trucks passed by. A number of drivers honked their horns in support.
"The reason why we're here today is because I feel like awareness needs to come to our town more often," 17-year-old Aixa Ochoa, one of the protest organizers, told the NI on Tuesday. "A lot of us tend to forget that these problems are happening just because they're not happening to us, and it's not right."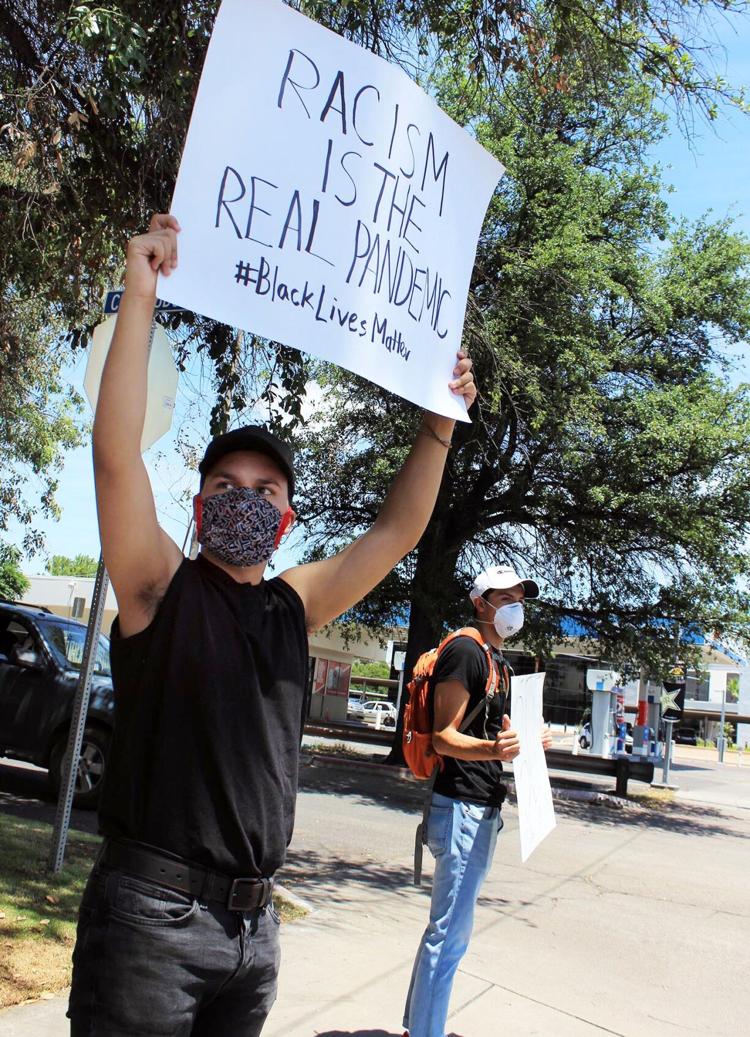 Two days later, the same organizers rallied a group to demonstrate for several hours in front of Nogales City Hall, then march towards the border on Morley Avenue, where they continued to protest.
Tuesday's demonstration, the first Black Lives Matter protest of its size in Nogales, saw locals join the ongoing protests around the United States sparked by the death of George Floyd, a handcuffed black man who died on May 25 after a white Minneapolis police officer held a knee to his neck for more than eight minutes.
Several states and cities, including Arizona, have imposed a temporary curfew after some protests became violent and escalated into vandalism and looting.
But the demonstrators who took a stand during the late morning and early afternoon on Tuesday in Nogales maintained peace and order as they worked to raise awareness of the issue in the local community.
The same could be said of their second protest beginning late Thursday morning, with organizer Ricardo Medina reminding the participants to remain peaceful and obey the law while demonstrating.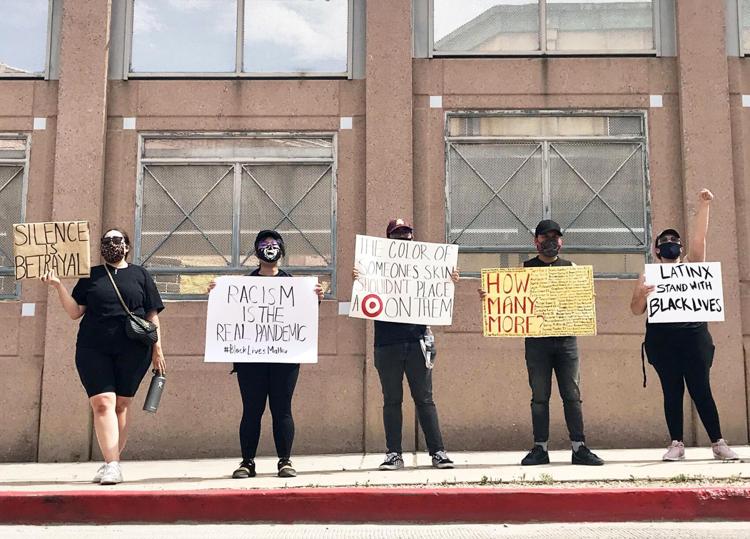 "We respect police in Nogales," 20-year-old Temo Pompa, another organizer, said on Tuesday. "They have shown us nothing but respect today."
Pompa said the organizers were inspired to put together a sizable protest after seeing 14-year-old siblings Ana Paula and Sebastian Juarez speaking up on their own in previous days.
The Juarez twins staged their first protest on Mariposa Road on Thursday, May 29, then returned two days later.
"It's important for us as people of color to come together and fight for one another," Ana Paula Juarez told the NI on Saturday, May 30, adding: "We just got so fed up with what's going on, and since no one else is doing it in this town, we wanted to do it ourselves."
To prepare for Tuesday's action, Pompa and Ochoa began brainstorming the protest about five days earlier, spreading the word on social media and organizing the final details in an online group chat with other interested individuals.
What started with a couple of inspired activists turned into a group of more than 30 participants, which at one point Tuesday afternoon turned into a crowd of at least 80 protestors.
Like Ochoa and Juarez, Neylani Miren Castro, a Nogales High School student holding up a sign that read "Black Lives Matter" at Tuesday's protest, said she believes the Nogales community needs to become more aware of the problems that other people of color are facing outside of the local area.
"We think we're separated from the rest of the world, and I think it's good to show our little community that we could still make a difference in our social circle," Castro said.
Siblings Armando and Emiliano Romero-Garma, who participated in Thursday's protest, said they felt a responsibility, as members of the Hispanic minority in the country, to speak up for other minorities.
"Something has to change because it has been a system of injustice and inequality for a long time," Emiliano said. Standing beside him, Armando added: "As minorities, we all need to group together. It affects the future generations, so the youth should really get more involved in these matters."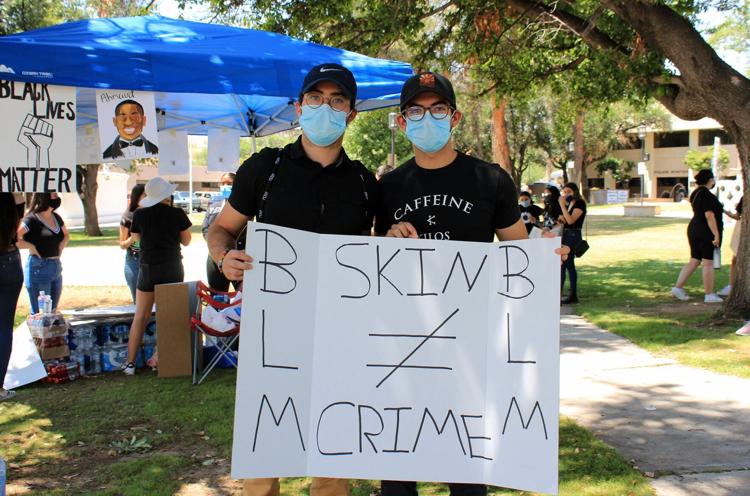 As for 17-year-old Milan Rei Booker, who participated in three consecutive days of protests in Nogales, she said she felt a deeper responsibility to speak up given her family's history of activism.
"My great-grandma protested for civil rights and I think it's my time to protest because there's so much social injustice in the world," she said on Tuesday, adding that she felt thankful for the group of friends that had reached out to check on her amid the national chaos.
"We're looked down on just because we're from somewhere else or we have a darker skin complexion," Booker said. "We're coming together now to say, 'That's not right.'"
Conscious of the health concerns raised by the coronavirus outbreak, organizer Ochoa said, they made face masks available for any protestors who showed up without one, and made their best efforts to maintain their 6-foot distance while out on the street.
Ochoa and Booker added that there were different ways of joining and supporting the movement other than taking the streets to protest. Those include signing petitions to have police officers held accountable for their use of fatal force, using social media to help educate others, and donating to organizations that take an active role in the issue.
"You don't necessarily always have to come out and protest. Just use your voice," Booker said.