A van slowly advanced through the line of northbound vehicles at the Dennis DeConcini Port of Entry on Tuesday afternoon, its side door rolled open and a woman stretching her legs out from the back seat as she talked with a vendor standing just outside.
A minute later, the vendor returned to the vehicle carrying a large clay parrot in a bag, sending the family members in the van to sift through their wallets for cash.
"We've been in line for more than an hour," Jose Ramirez said from the driver's seat. "We already bought a St. Jude and now we bought a parrot. We liked it and these things are always more expensive (in the United States)."
Ramirez said his family had traveled from Merced, Calif. to visit their extended family in Nogales, Sonora after the holidays, getting stuck in the long line at the port as they set out for home.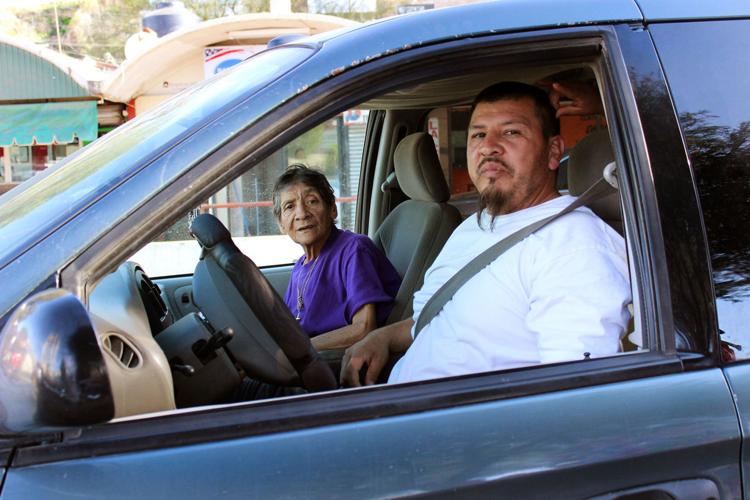 Long lines at the local ports of entry have been a recurring problem of late after U.S. Customs and Border Protection reassigned a number of local officers to other areas, then began blocking off vehicle lanes in November to prevent asylum-seekers from rushing in.
At their worst, wait times reached up to five hours at the end of the Thanksgiving weekend, then exceeded eight hours last weekend as large numbers of U.S. citizens or residents like the Ramirezes who visited family in Mexico for the holidays began returning home.
But while they encountered some luck with the Ramirez family on Tuesday, the vendors who have long found a captive clientele on the Mexican side of the ports said the especially heavy traffic in recent weeks hasn't translated into better sales.
"We were waiting for these days – December and January is when we expect the most sales, but this year business was very low," said vendor Edith Trujillo, whose family has been selling Mexican handicrafts near the DeConcini port for more than 25 years.
Trujillo's merchandise on Tuesday afternoon consisted of stuffed animals and small toy guitars for children, as well as handmade home decorations, all imported from central Mexico with prices varying from 50 to 550 pesos ($2.65 to $29).
On a successful day, she said, her family can expect to earn from 1,000 to 1,500 pesos ($53 to $80). But this holiday season, she said, there were days in which they didn't make a single sale.
"We've had long lines, but low sales. I think it's due to people coming back with their pockets already spent," Trujillo said. "Nowadays, we all have to take care of our money because it's not easy to make good earnings."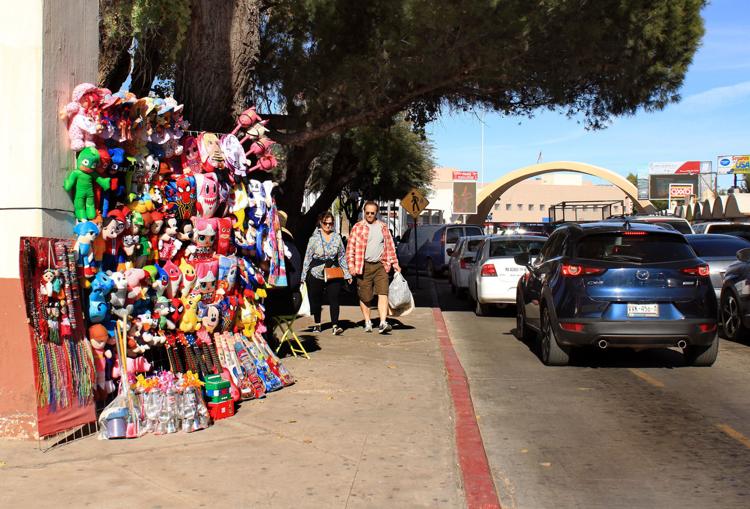 Over at the Mariposa Port of Entry, vendors told a similar story.
Yadira Gutierrez, who also sells Mexican handicrafts, said her family traded their old souvenir shop in downtown Nogales, Sonora, for a merchandise set-up a few feet south of the U.S. gates after cross-border tourism dropped dramatically in the early 2000s.
At the time, she said, her family found they were able to make a better living by selling their products to people waiting in line to cross into the United States. But lately, even the extreme holiday-season backups haven't made much of a difference.
"Many times, the people get really stressed and just start asking us, 'How much longer is the line?'" Gutierrez said. "I think they get so stressed over the wait times, that they don't even pay attention to the things they could buy from us."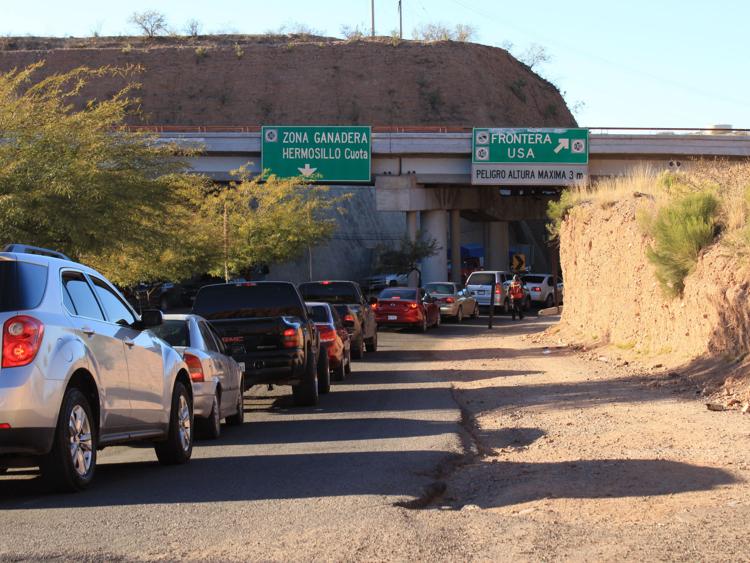 Across the street, Cristina Romero reorganized the snacks hanging from the sides of her food cart parked beside the Mariposa vehicle lanes, hoping they would attract someone's attention.
She explained that her food cart was too heavy to roll through the lines of waiting vehicles, so she kept it stationed closer to the gates leading to the port and paid a monthly permit that allowed her to sell snacks there on a daily basis.
For her, the biggest problem has been that the competition is reaching her potential customers before they get to her.
"I haven't made many sales because there's a lot of vendors farther back who don't pay for permits. They take advantage of all the people barely forming in line, and by the time they get to me, I don't sell anything," Romero said.
Despite the overall hard luck, some vendors at the DeConcini port seemed to be making out well on Tuesday.
One driver waiting in line extended his arm out the window, calling out to a vendor who was displaying a variety of "paletas," or popsicles, in both hands as he walked through the vehicle queue.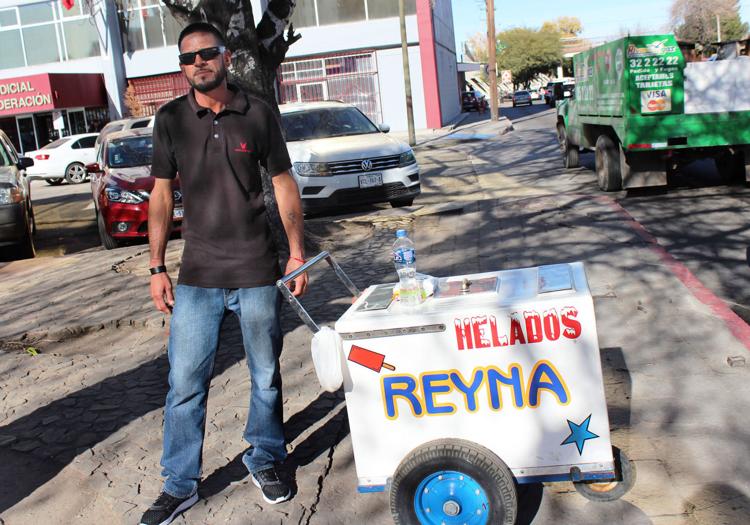 After exchanging a few words with the driver, the vendor dropped the popsicles back into the push cart freezer that he had parked on the nearby sidewalk and dashed toward an ice cream parlor located a street away.
"That man wants another flavor, but I already ran out, so I'm going to go get it from the store," vendor Luis Gomez Salazar said as he hurried to make another successful sale.
With the recent spell of 70-degree weather and long wait times still playing in their favor on Tuesday afternoon, Gomez and fellow popsicle vendor Conrado Valenzuela said their business had been on a bit of a run, taking in 500 pesos ($26.50) a day on the weekend, then earning a respectable 300 pesos ($16) on Monday and Tuesday.
"It's a little better because there's a lot of people coming from southern (Mexican) states. There's a lot of car traffic heading to the United States, so more people buy popsicles," Valenzuela said.
As the year progresses, Gomez and Valenzuela said, they rely on the weather rather than the traffic, adding that even light traffic sometimes delivers their highest sales. And even though more popsicle vendors show up during the hot summer months, Gomez said, it doesn't pose a big threat to his business.
"I don't see it as competition because God gives enough for all of us, and they have to put food on their table, too," he said.