Dozens of thick, cozy blankets were hung at the storefronts along the first block of Grand Avenue, inviting passers-by to browse the shops' selection of the most popular product of the season.
The Chinese-made "borrego" blankets – named for their plush, sheep-like textures – ranged in size from infant to king and came in a variety of designs ranging from majestic horses to superheroes and floral patterns.
Maribel Vasquez of Santa Ana, Sonora, entered the first blanket-selling store she spotted on Tuesday afternoon and asked for the exact design and size that she was looking for.
She emerged from the store after a few minutes, carrying a queen-sized borrego blanket with large sunflowers printed over a brown background, and began walking toward the DeConcini Port of Entry to return to Mexico.
"It's still very cold," Vasquez said of the motivation for her purchase. "They also sell them in Mexico, but they cost about $1,000 pesos ($55 dollars). Here, it cost me $16 dollars."
A variety of economic factors make the blankets more affordable in Nogales, Ariz. than in Santa Ana, Sonora, thereby drawing Mexican consumers like Vasquez across the border despite the Mexican peso's continuing weakness against the U.S. dollar.
Those same factors also help explain why Nogales, a city where an estimated three-quarters of the local sales tax revenue is generated by shoppers from Mexico, has so many stores selling blankets, clothes and shoes.
Carlos Véjar, a former general counsel at the Mexican Economy Secretariat and current domestic and international trade attorney for the firm Holland & Knight in Mexico City, said that it is "extremely common" to see consumer price differentials between countries, and added that "tariffs are most of the time the main factor involved in price differences…"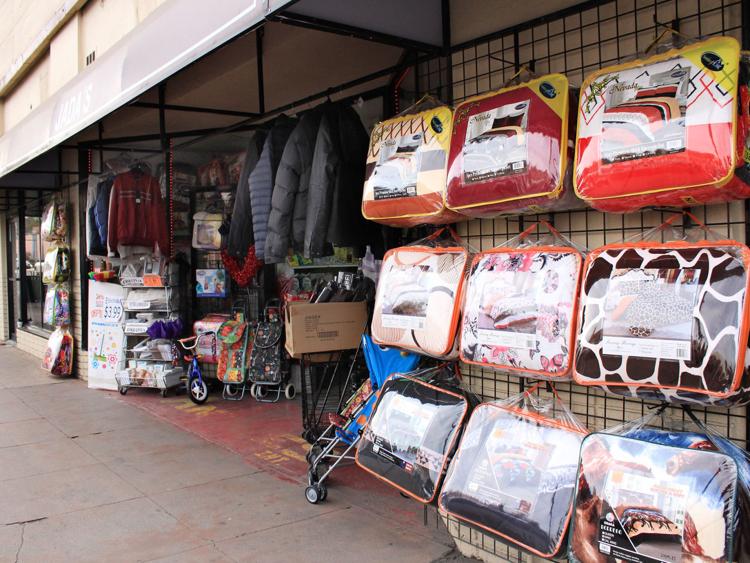 Mexico has long imposed tariffs to protect its textile and footwear industries, and last February, the new government of President Andres Manuel López Obrador announced that it would continue to impose tariffs of up to 30 percent on textiles and shoes imported from countries that don't have free trade deals with Mexico.
Véjar noted that the United States' most favored nation tariff on textiles from China is now just under 11 percent, "meanwhile, Mexico applies a higher tariff of 15.54 percent."
He also pointed out that Mexico requires textile importers to be part of an official registry, mandates a five-day waiting period for imports, and imposes minimum "reference" prices on imported textiles "which in certain cases make those textiles to be quite expensive in Mexico."
Finally, Véjar cited taxes as another factor that creates differences in consumer prices. Shoppers in Nogales, Ariz. pay a combined sales tax of 8.6 percent on their purchases, while Mexico's IVA value-added tax is nearly twice that amount at 16 percent.
Recognizing the role that sales tax plays in influencing Mexican consumers to shop on the U.S. side of the border, López Obrador announced at the start of his presidency that the government would drop the IVA from 16 to 8 percent in areas within 25 kilometers of the U.S. border.
But a year after the "Zona Libre de la Frontera Norte," or "Northern Border Free Zone," was scheduled to go into effect, shops in downtown Nogales that cater to Mexican shoppers continue to ring up sales – at least when it comes to blankets.
Prices at some of the stores on Grand Avenue on Tuesday ranged from $7.99 for baby blankets, to $20.99 for the most expensive king-sized versions.
Store clerks said that while the sales of the ubiquitous blankets are beginning to wind down for the season, they were still seeing a steady flow of Mexican clients as the cold winter nights wear on.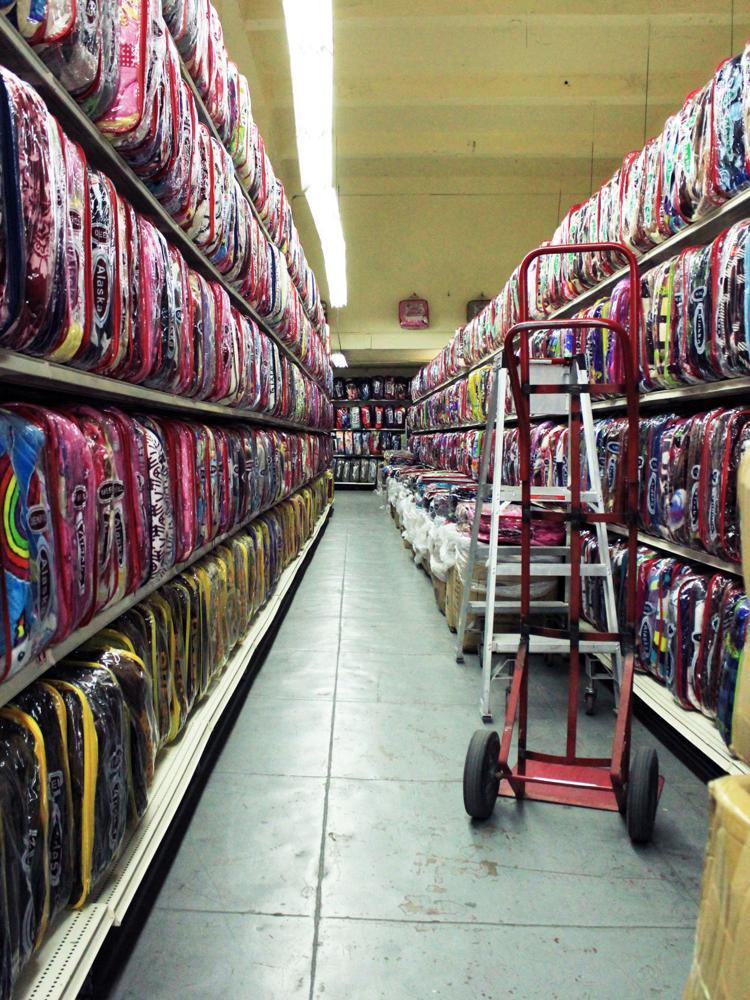 "Honestly, we get a lot of people from October to December and a lot of times, one person will take about 10-15 blankets on their own," clerk Fernanda Camacho said from behind the counter at Discount Center. "Our busiest season is at the end of the year, but people are still buying them right now."
About 97 percent of the store's clientele are shoppers visiting from Mexico, Camacho said, adding that the large majority of those shoppers are bulk buyers who purchase as many as 60 blankets at a time, take them back to Mexico and re-sell them for a profit – though still at a cheaper price than Mexican stores.
The same clients usually return about once a week to re-stock their supply.
A few stores south of the Discount Center, another store employee who did not wish to give his name stacked and tied about four bags of blankets to the back of his bike. With his shift at the store over, the man said, he was helping out a regular client by hand-delivering some more blankets across the border to Nogales, Sonora.
Despite the numerous downtown shops offering similar products and prices as they take advantage of the demand for blankets, Camacho said her business doesn't worry too much about the competition – even if it's located on the same block.
"People know this place as the 'blanket warehouse' so a lot of them come straight here. They already know that they have more options here," she said, referring to the spacious building filled with shelves packed with hundreds of blankets from top to bottom.