It's been nearly a century since Camp Little, the one-time home of a military regiment in Nogales, was abandoned by the U.S. Army, but some relics from the camp can still be found in town.
Some homes built for the Army camp, which dates to the early 20th century, are still standing today. Residents in the area of Western Avenue and Anza Park, where parts of the camp were located, have turned up items like old pistol shells and horseshoes in their backyards.
Now, the federal government is looking into whether some things the Army left behind at Camp Little might pose health or environmental risks to the local community. A spokesman for the U.S. Army Corps of Engineers, which is leading the project, said that the work is part of a "Preliminary Assessment" that will include research and analysis to determine if clean-up work – or further investigation – is warranted.
The local effort is part of the national Formerly Used Defense Sites (FUDS) program, which evaluates old military sites and does clean-up work. Dave Palmer, an Army Corps spokesman, said the FUDS program means the Army will do a preliminary assessment at all FUDS sites, so the local project doesn't necessarily indicate that officials suspect any particular environmental damage exists in Nogales.
Camp Little was established in 1916 as a post for border security, Palmer wrote in an email. Until it was abandoned in 1933, the Army maintained a population ranging from approximately 700 to 1,500 men, he added.
Officials wouldn't say any more about details of the investigation, but one apparent site of investigation is an area behind A.J. Mitchell Elementary School where a carved-out rock face may have served at one time as a bunker. Last week, contractors working on the project were in Nogales for a site visit.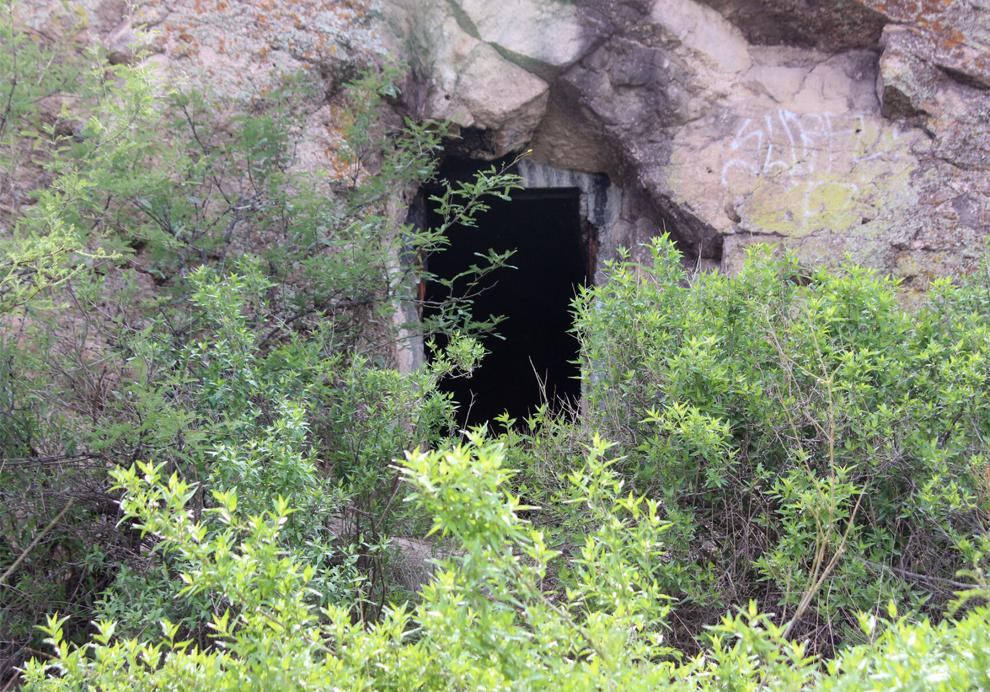 The Arizona Department of Environmental Quality is also involved in the project, and the USACE will follow procedures outlined in the Comprehensive Environmental Response, Compensation and Liability Act (CERCLA).
Jerry Helton, who is managing the project for ADEQ, said the Camp Little site presents some complications for investigators since much of the land was taken over by the City of Nogales after the camp was abandoned, and some has since been developed by private landowners.
"It turned out to be a bigger base than we thought," he added.
John Kissinger, Nogales' acting city manager, said he wasn't aware of federal officials contacting the city government about the project.
Palmer said that a report based on the preliminary investigation is expected in 2022.