Hillsides, front yards and even roadway median strips across Santa Cruz County have looked lush, colorful and sometimes overgrown in recent weeks as monsoon rains have brought a rush of plant growth.
Yellow wildflowers, caltrops (commonly known as Arizona poppies), morning glories and scarlet creeper have all sprouted among tall grasses in the local area. And all the plant growth isn't just pretty – it means lots of food for cattle, javelina and other animals. Butterflies, too, are in abundance this year.
"For me, it's a real celebration," said Vincent Pinto, a wildlife biologist who leads tours with Raven's-Way Wild Journeys in Patagonia. "This has been a huge party (for) someone who's a conservationist for his whole life."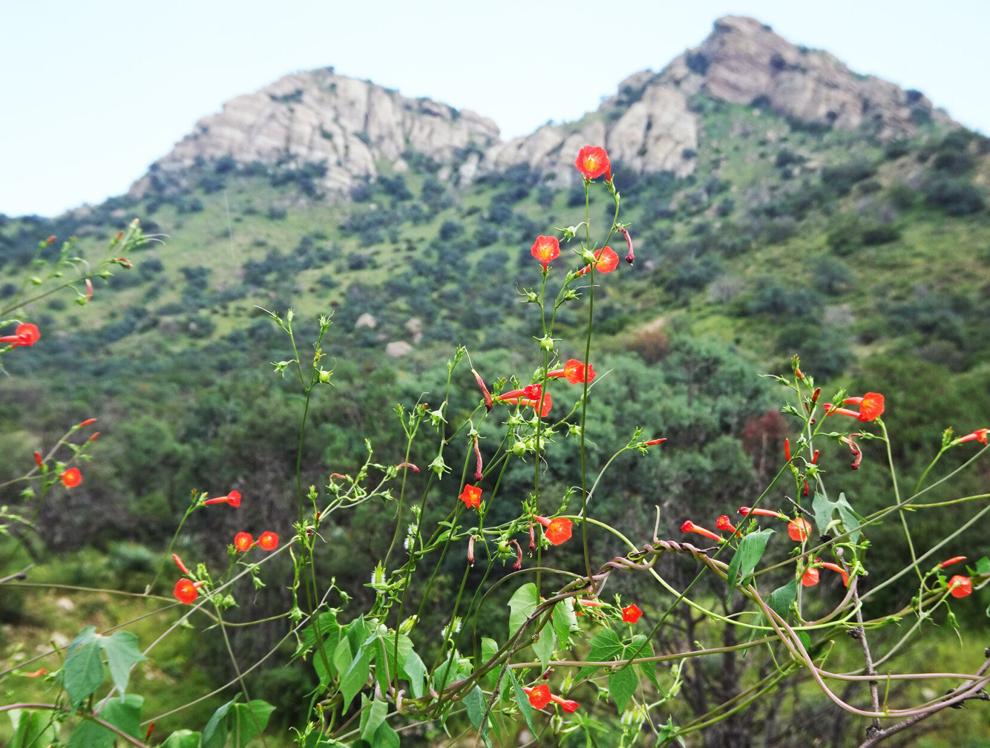 Pinto said this year he's been able to show tour participants a number of birds that flock to riparian zones, which have been nourished by this season's rainfall. The rainclouds also trigger birdsong from some local species that breed during this time of year, like Botteri's sparrow and Cassin's sparrow.
"They literally start to sing when they hear thunder and see clouds," he said.
The 2021 monsoon follows a brutally dry 2020 that was dubbed a "non-soon." Rain gauges around Santa Cruz County measured an average of just 5.61 inches of rain for all of the 2020 monsoon season, which runs from June 15 to Sept. 30 – that's about half the seasonal average of 11 inches.
In downtown Nogales, a gauge at the Ephraim Canyon Wash collected 7.52 inches of precipitation during the 2020 season. Since June 15 of this year – with a month of the monsoon season still left – the same Ephraim Canyon gauge has already measured nearly 14 inches of rain.
The wet conditions mean more of the green grasses that typically come out during summer months. But they also mean some flowering plants that had been lying dormant are now peeking out.
"Those seeds are just waiting, waiting, waiting for the right year," Pinto said.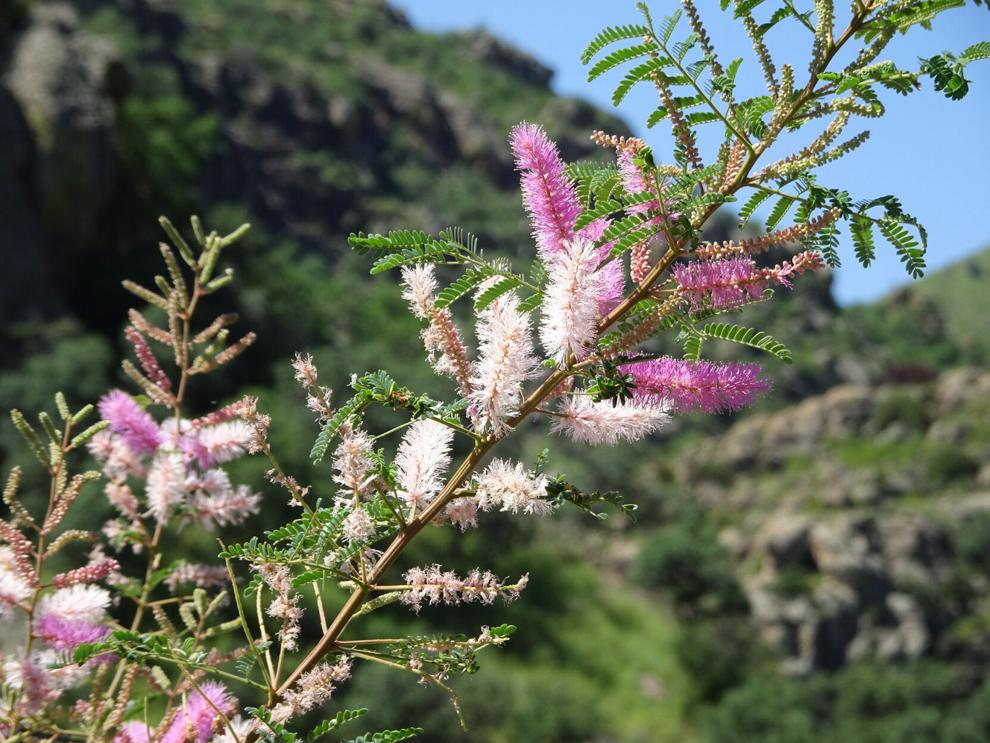 On top of helping plant life grow, the summer rains typically have a cooling effect, which can encourage some small creatures to get more active during the daytime.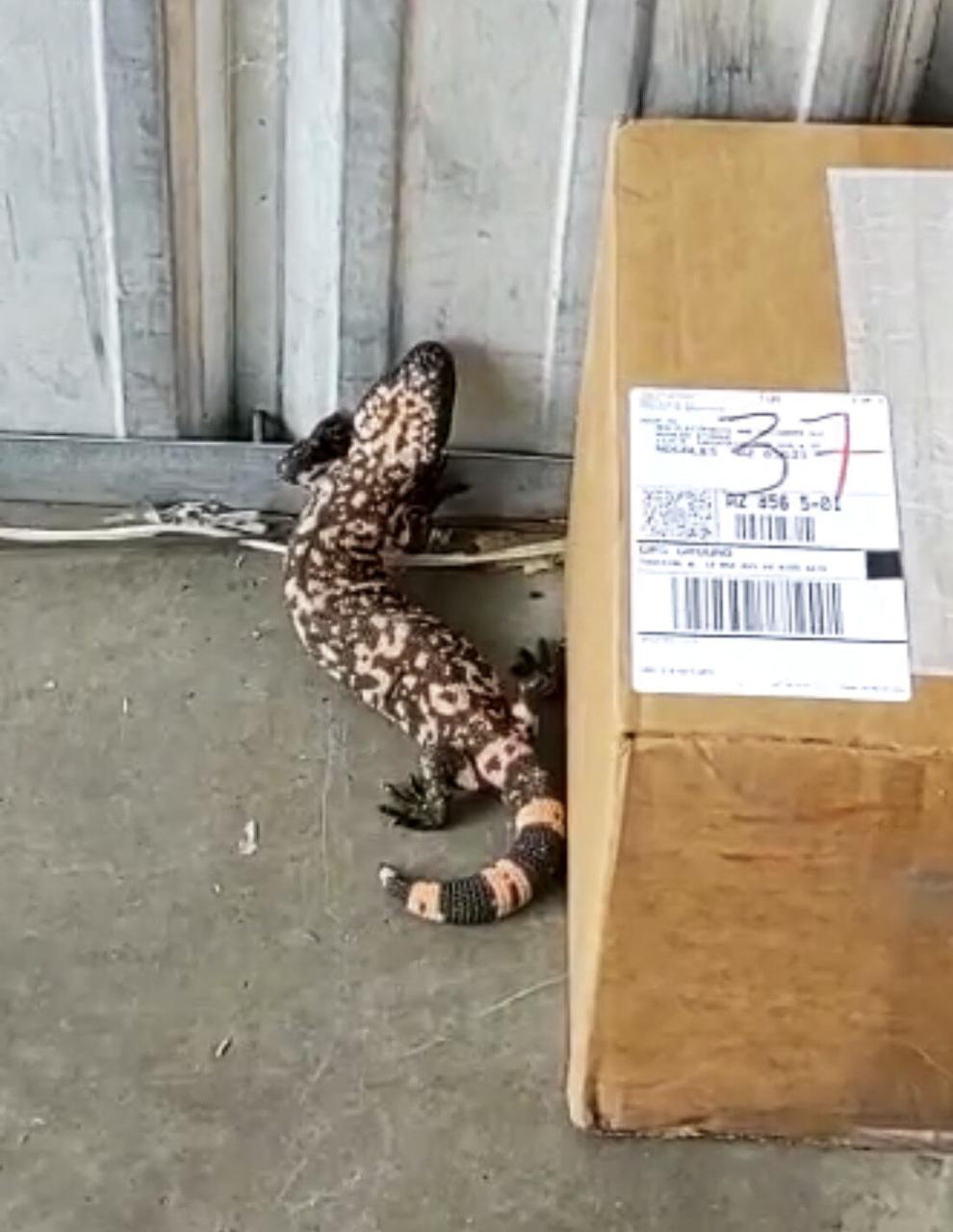 "I would say it's likely that people will see more herps (reptiles and amphibians) during a good monsoon," A.J. Lander, a wildlife manager for the Arizona Game and Fish Department, said in an email. "Normally when it's hot and dry they can only be active at night. With conditions the way they are, reptiles and amphibians can be active more during daylight. This is especially true for our toad and frog species."
The plant growth doesn't bring all animals closer to where local residents might see them, however. When there is enough rain, deer and bighorn sheep are more likely to stay at high elevations where temperatures are cooler, according to Mark Hart, a spokesman for AZGFD.
The rainy monsoon does has negative consequences, too.
Wet weather is good for mosquitoes and other unwelcome insects, and moist soil means termites could be especially active this year, Pinto said. The plant growth also means more allergens are floating around – bad news for hay fever-sufferers.
Some of this summer's heavier downpours have led to serious flooding. In Nogales, floodwaters breached the top of the Western Avenue Wash after heavy rains late last month. In Nogales, Sonora, at least two people have reportedly died after being caught in floodwaters this year.
At Raven's Nature School in Patagonia, where Pinto is based, the height of the plant growth is one measure of this year's rainy season.
"If you were to park a car in what was a pretty open field of our nature sanctuary in June, you might not find it now," he said. "You might not be able to see it, that's how abundant the plants are."