Standing in front of her newly painted mural covering the entire back side of her mobile home last Friday, Mariluz Burr looked back on the months of effort that she put into giving a little more life and color to her community.
Her home, located in the Pete Kitchen neighborhood just north of Nogales city limits, now stands out among the rest of the houses on her street, with agaves, saguaros and quails painted in bright colors over a sunset-like background.
"Pete Kitchen is a very pretty community, but you can say that we're a low-income community. So I thought, 'Why not try to make it prettier?'" Burr said. "Now it brings me so much joy when cars drive by and I see that they slow down to take a look."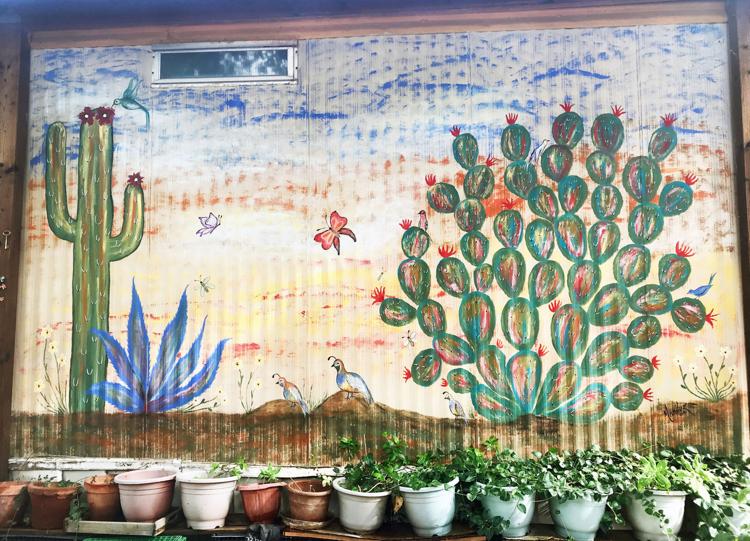 Burr was limited to working on the mural during the weekends, but her project quickly caught the neighborhood's attention days after she started. It even inspired her mother, Maria Torres, to tackle her own mural project at her home just around the corner.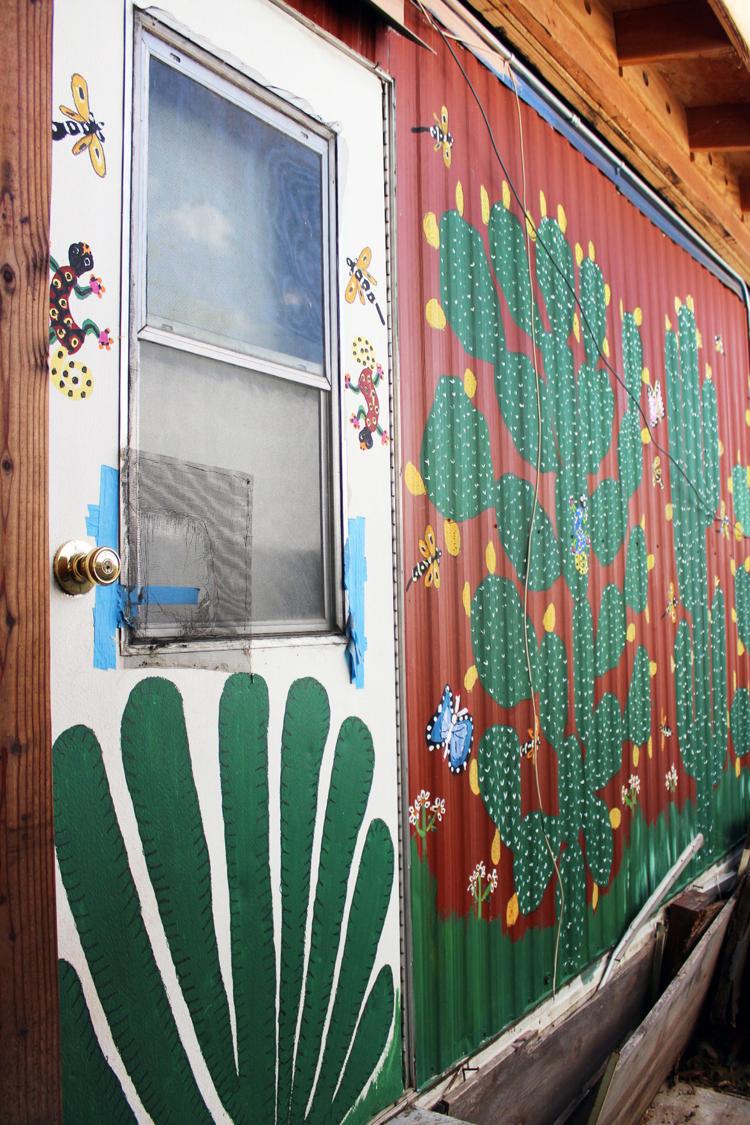 Last Friday afternoon, Torres recounted dedicating an entire week to her artwork, painting an abstract version of colorful lizards and cacti on the side of her mobile home.
"My daughter started her mural and I thought, 'I also have the space, so why not do one as well?'" Torres said, adding that she now feels a slight disbelief to see what she accomplished. "For my 76 years of age, I think it looks pretty good."
"This is a beautiful community and I want to give something back. My son grew up here, so I want to give something to express my gratitude," Burr said.