Priscilla Nefftys sets up her microphone on a stand in front of the border fence on West International Street, connecting it to a cord that extends through the gaps in the bollard barrier to a mixing deck and laptop just a few feet away in Nogales, Sonora.
As a Border Patrol vehicle rolls past, Nefftys starts to rap in Spanish as a young man known as Cisco Beatz engineers the accompanying music on his laptop from the Mexican side of the border.
"Descendientes del desierto de Nogales, hijos del sol y los nopales, por nada en el mundo van a pararse, que el sol los queme y a nosotros nos abrace," she rhapsodizes. In English: "Descendants of the Nogales desert, children of the sun and nopal cactus, you're not going to stop for anything in this world. Let the sun burn them and embrace us."
Thus begins Nefftys and Cisco Beatz's new music video, "Rompiendo Fronteras," Spanish for "Breaking Borders," which focuses on the identity and current events of Ambos Nogales. Subsequent shots show Nefftys continuing the rap from the shrine on the other side of the fence where 16-year-old Jose Antonio Elena Rodriguez was shot and killed by a Border Patrol agent in 2012; while walking past shuttered storefronts on Morley Avenue; and while contemplating the artistic expressions and protest slogans on the south side of the border fence.
"I think there's two main points to the music," said Nefftys, a 28-year-old Ambos Nogales songwriter and muralist. "In terms of the music, it's about breaking borders, to not let anything stop you and dedicate yourself passionately to everything you do."
The second crucial aspect of the song is the message of the lyrics, which she said aim to put the big issues of border economics and immigration in context, while also giving Ambos Nogales residents a sense of duty to preserve the community's identity.
"I think that, for those who have watched the video, it sort of sensitizes their thoughts on immigrants. It's all very complex and you can't say that it's right or wrong. It's simply a part of reality," she said.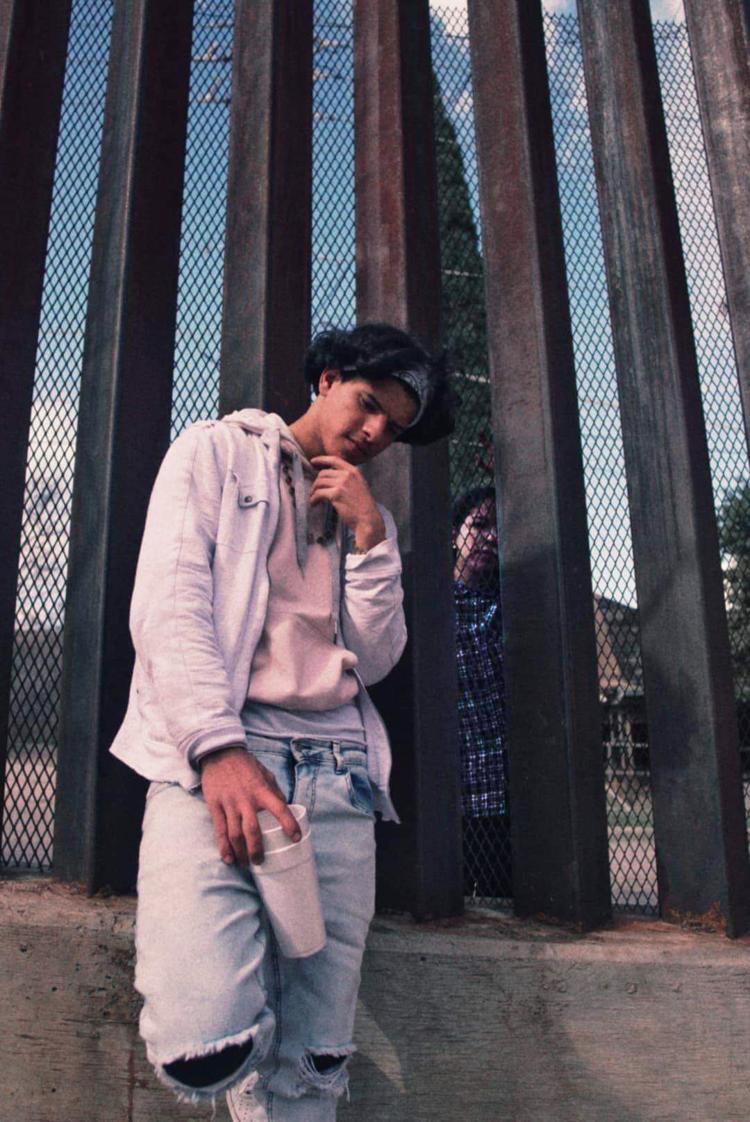 She added that the collaboration itself involved breaking borders because, after being deported from Phoenix, Cisco Beatz didn't have the proper documentation to enter the United States. The two managed to complete the project in spite of the barriers separating them, she said.
That separation caused a few inconveniences, as Nefftys had to plan for long waits in line at the ports of entry as she traveled back and forth. In the end, however, it all served as inspiration for their project.
"It was around the time that they put up the wire, the lines became much longer and slower, the Army was here, the government shutdown was going on, there weren't enough officers at the ports, so I just got inspired," she said.
Those moments of tension also ended up on the visual side of the project, as producer Angel Valenzuela spliced in clips of video he shot of soldiers setting up concertina wire on the bollard barrier and federal riot police performing drills at the Dennis DeConcini Port of Entry.
Other archive footage shows police confronting street protesters in Nogales, Sonora, presumably over a hike in gasoline prices at the start of 2017.
"It's very honest music. It's music that makes you reflect," Nefftys said, describing both the song and an upcoming album featuring her songwriting and Cisco Beatz's music.
Other songs in the album will also focus on Ambos Nogales. For example, Nefftys said, she includes the stories that her grandfather used to tell her about what the sister cities were like when he was growing up.
"I grew up in a house right along the border in Nogales, Sonora, so it's something that has always been very present in my life," she said, adding that she officially moved to Nogales, Ariz. about a year ago.
Aside from her music, Nefftys has also collaborated with her husband Gerardo Frias and other artists to create murals around town. Some of their art pieces include a food cart used by the Nogales Mercado and a mural on a trailer owned by the 0S3 biking group, which she said was completed last year.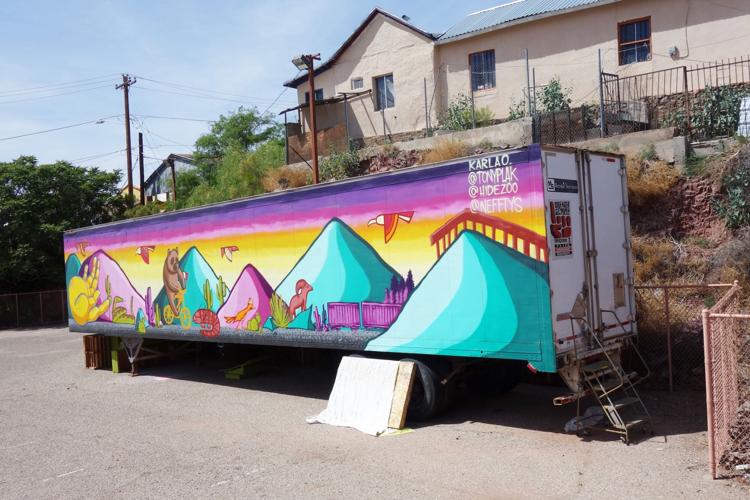 After getting permission from the City of Nogales and a grant from the Arizona Commission on the Arts, she said, another mural project is now on tap for this summer.
Nefftys, along with husband Frias and artist Tony Plak, will create a mural at the Skate Park on East Jefferson Street.
"We're still not sure what we'll do, but we're going to make it very colorful," she said. "We're just waiting to get the material."