Cesar Rodriguez was born in the Mexican state of Sinaloa and moved to Tucson in 2010.
There, he married, had children, and got U.S. residency. As of this Tuesday, the 33-year-old father of three can also say that he is a U.S. citizen.
"I'm very comfortable" in Arizona, he said, adding that he felt good in a state that mixes U.S. and Mexican cultures.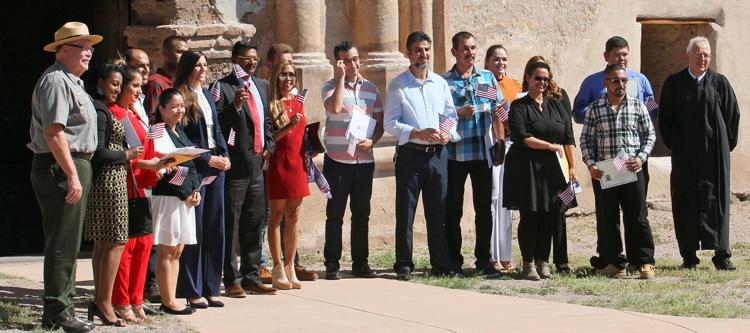 Rodriguez was one of 18 people who became citizens at a ceremony at Tumacácori National Historical Park on Tuesday morning.
The event was filled with pomp, circumstance and lots of miniature U.S. flags.
Members of Rio Rico High School's Junior ROTC program presented colors and the RRHS band played the national anthem.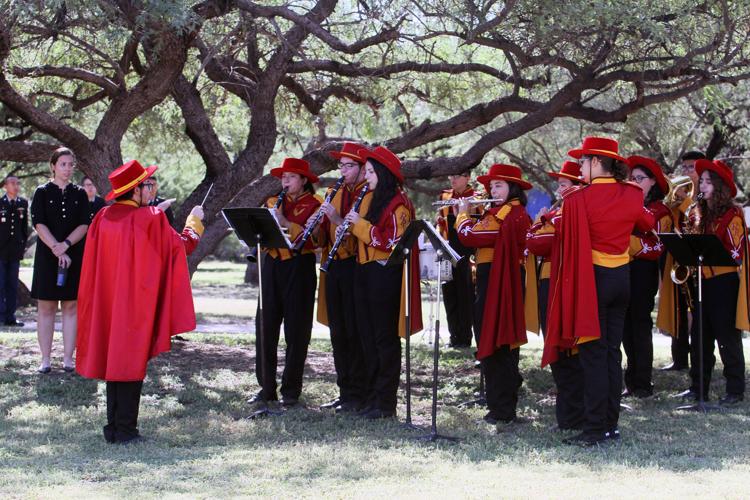 Then U.S. District Judge James Soto, a Nogales native and former Santa Cruz County judge, led the new citizens in the oath of allegiance.
The newly-minted U.S. nationals hailed from 10 countries: Afghanistan, Ethiopia, France, Germany, India, Iraq, Lebanon, Mexico, the Philippines and Vietnam.
"It continues to be our individuality that makes our nation a great one, and no one should ask you to give that up," Soto said.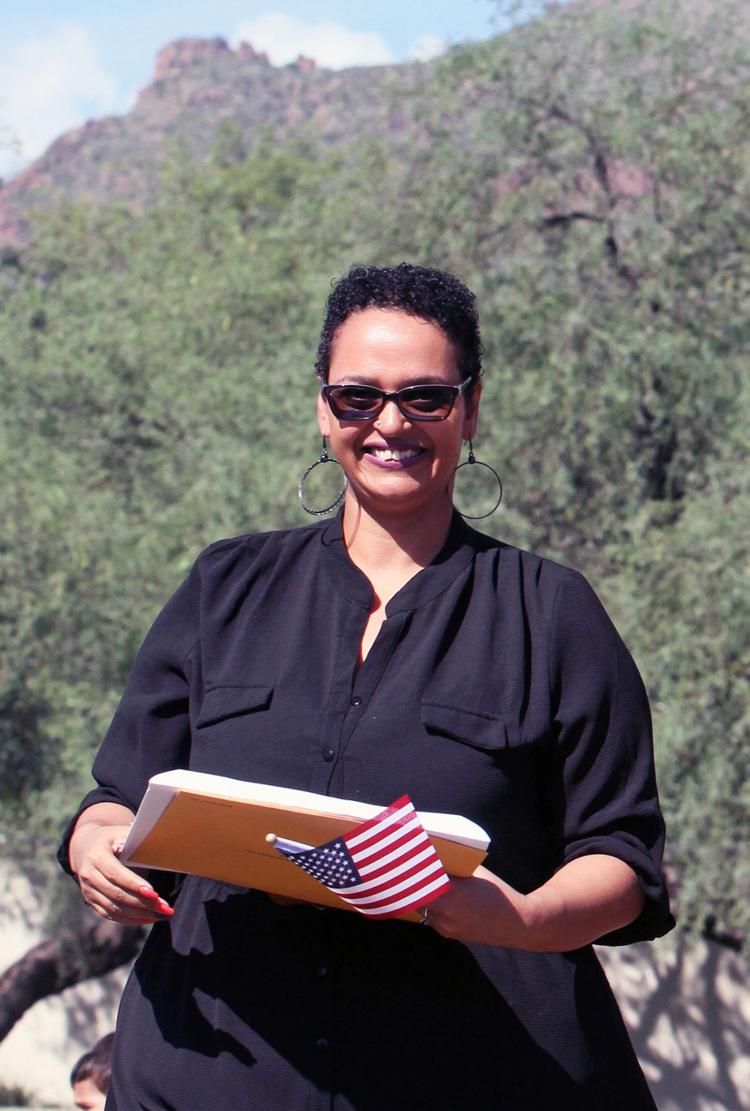 But he did encourage the attendees to exercise two particular rights of citizens: vote and participate in jury duty.
Several of the new citizens were at a loss for words.
Smiling from ear to ear, Claudia Adams, originally from Germany, said that she felt "amazing."
Many were accompanied by friends and family.
Atsede Gedefaw Arega, who moved to the United States from Ethiopia in February 2014, was also joined by her boss from Blackjack Pizza in Tucson, where she's worked since 2015.
Tuesday's ceremony was one of more than 300 events that welcomed more than 34,300 new citizens across the country in celebration of Constitution Day and Citizenship Day, according to a U.S. Citizenship and Immigration Services news release.
After the ceremony finished, Soto asked if any of the new citizens wanted to speak about their experiences.
Rajagopal Boopathy volunteered.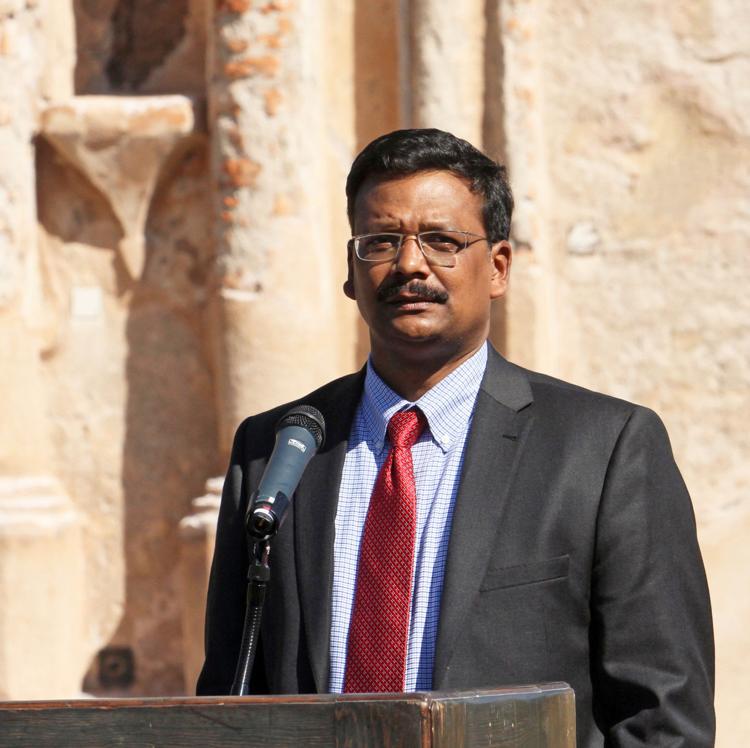 He said that he first came to the United States from India in 1996, on business, later settling in Arizona and starting a family and his own company in Chandler.
Speaking to the NI, Boopathy, 49, said that he still travels often for work, but is glad to return at the end of the week.
"Thursdays, when I come home, it's home," he said.