A group of about 20 people walked into the UrbanFit center last Thursday evening, quickly setting their belongings to the side and finding an open space on the floor as soon as the previous class emptied the room.
The new fitness center, located at the Mariposa Hotel in Nogales, brings several new types of exercise classes to the community, including yoga trapeze, calisthenics and pole fitness.
"I had the idea to open my own fitness center since a while back, but one day I woke up and told myself, 'It's time to make this dream a reality,'" said business owner Alma Dinora. "Now people are really liking this new attraction in the city because they're disciplines that aren't available elsewhere in Nogales, Ariz."
The yoga trapeze class consists of performing yoga positions on swing-like equipment, Dinora said, which helps students focus on their upper body strength. Calisthenics, taught by instructor Oscar Montiel, focuses on exercises using one's own body weight and minimal equipment.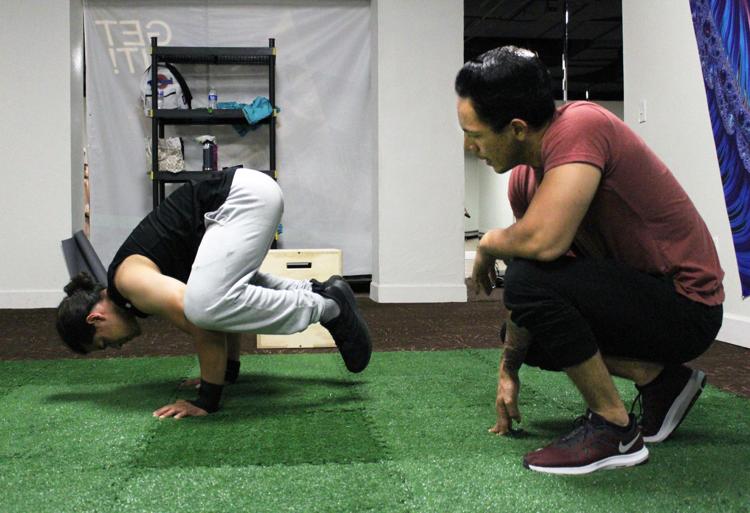 Toward the end of Montiel's class on Oct. 3, his students made their best efforts to do headstands, some practicing against a wall while Montiel walked around to give them feedback.
But the class that really challenges local norms, Dinora said, is her pole fitness class.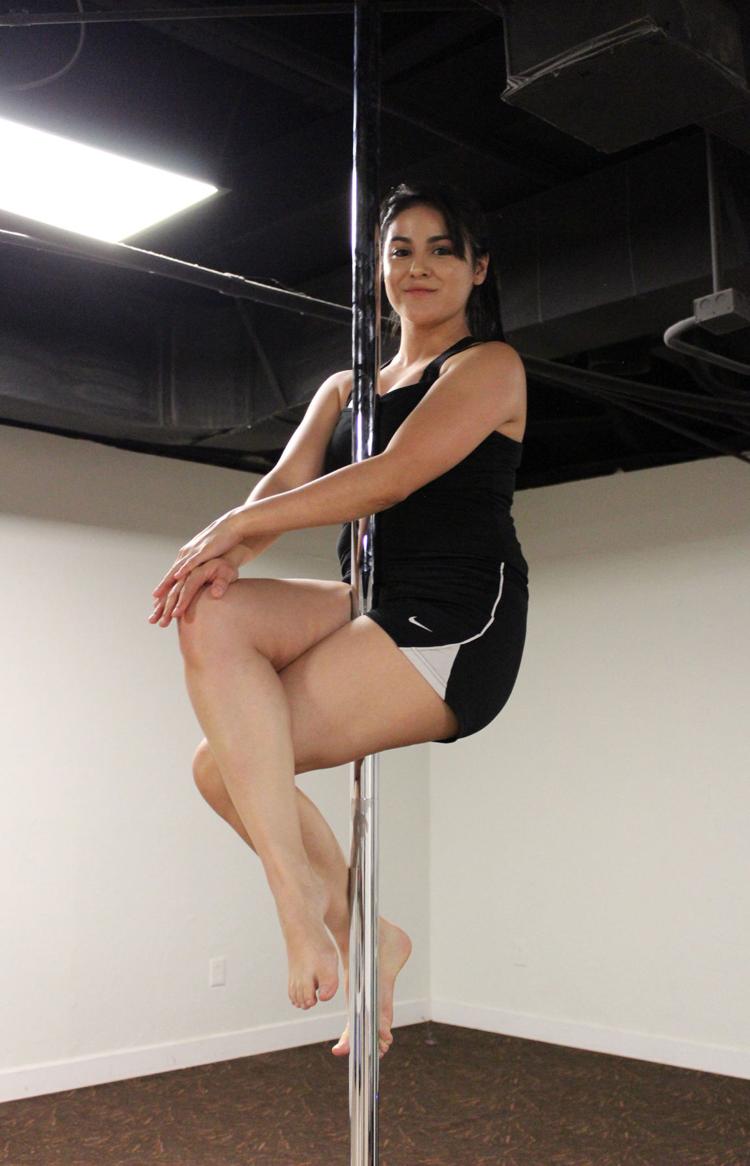 "The first thing that I was told when I said that I wanted to open a pole fitness class, was 'No, I don't think people will accept it because this city is very traditional, very conservative," Dinora said. "But I was interested in erasing that taboo that only certain people do pole fitness."
She explained that pole fitness is a different branch from exotic pole dancing, the type of activity that comes to many people's minds when they hear about her classes.
Dinora's classes are more similar to gymnastics, in the sense that participants practice different acrobatic exercises to increase their strength and agility, rather than perform sensual dances, she said.
"Pole fitness is a sport all around the world, it just depends what perspective the person wants to see it with," Dinora said. "Here, we're all walking around with bruises on our legs because it's an aggressive class. But it's very addictive."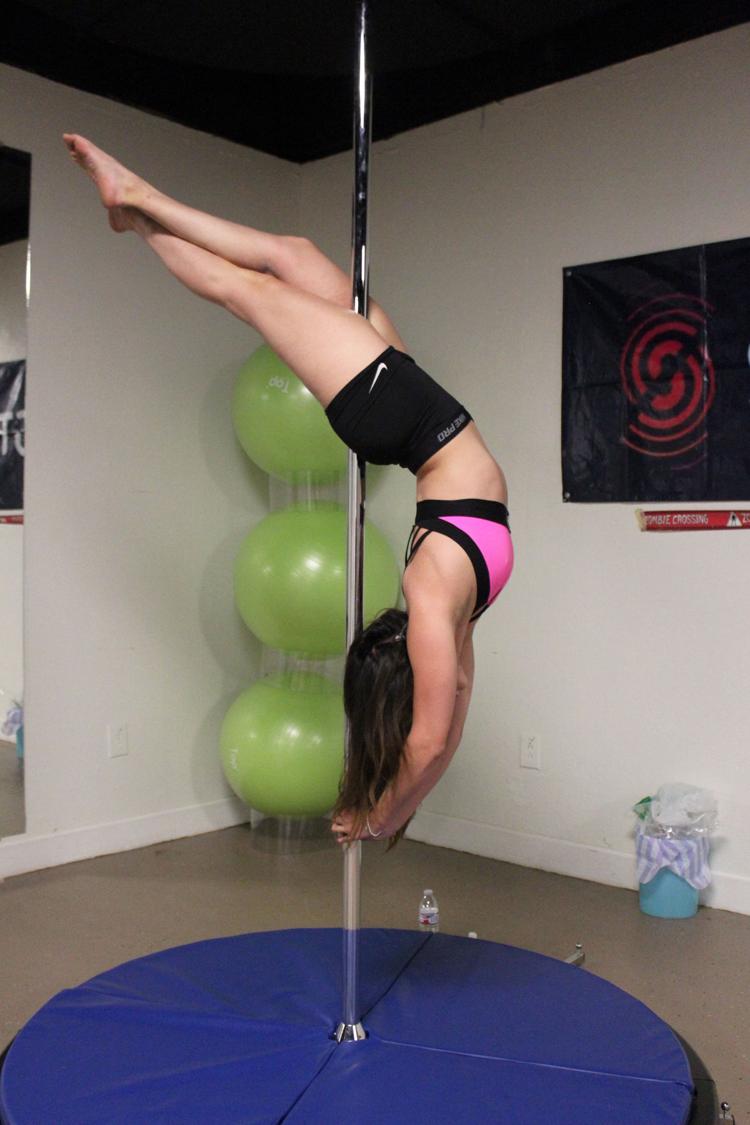 Guadalupe Gastelum, a Nogales resident who has been practicing pole fitness at UrbanFit for over three weeks, said she was interested in trying out a completely different exercise from what she was used to.
She added that she had fun surprising herself by reaching small milestones each day.
"It's not an easy exercise. It's very difficult at the beginning, but you quickly start seeing a difference in your arms and abdomen," Gastelum said, adding with a laugh: "Now I really respect the women who do pole dancing because now I know how difficult it really is."
New customers, Dinora said, are offered one free class, as well as the opportunity to simply visit and sit through one class to get an idea of what each exercise consists of.
For more information, search @urbanfitnogales on Instagram, or visit the fitness center located at 547 W. Mariposa Rd.