A young Nogales artist recently completed a mural at a Morley Avenue building and the downtown area has another two mural projects in the works. They're the latest entries in what's become a growing trend in downtown Nogales – colorful murals now grace the walls of homes, businesses and public places in town.
Grecia Solorio, a 17-year-old Nogales High School student, is the artistic force behind a new piece on the north side of the Circles of Peace building on Morley. The mural features a woman's face surrounded by flowers and butterfly wings, with bold overlapping circles in the background.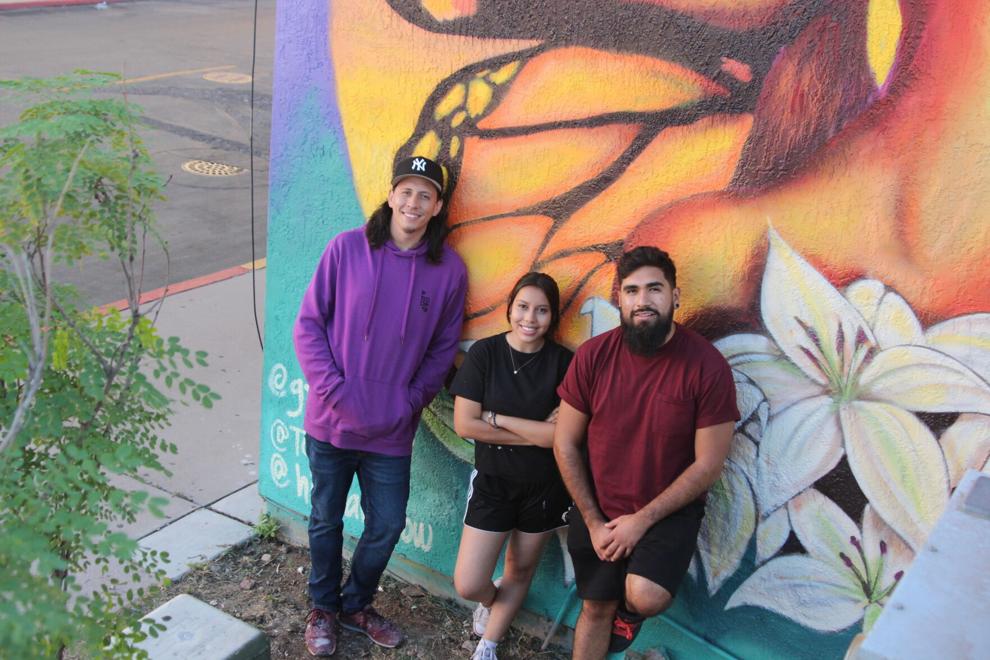 "I'm on cloud nine, I'm really happy," Solorio said last Thursday, after finishing the project with some help from local artists Antonio Lucero (better known as Tony Plak) and Gerardo Frias.
Circles of Peace is a local nonprofit that offers restorative justice programs and relocated to the Morley Avenue space last year.
With the organization's name and mission in mind, Solorio sketched out a design incorporating large circles, along with flowers and butterfly wings, which she said symbolized transformation. She made the design using Pixar, a graphic design app, and also sought advice from Yair Rojas, a Cuernavaca, Mexico artist who has mentored her.
The piece took about five workdays to complete and the artists did the majority of the work using spray cans. Some of the background circles were completed with paint rollers.
Solorio said that, as a portrait artist, the face was her favorite part of the piece.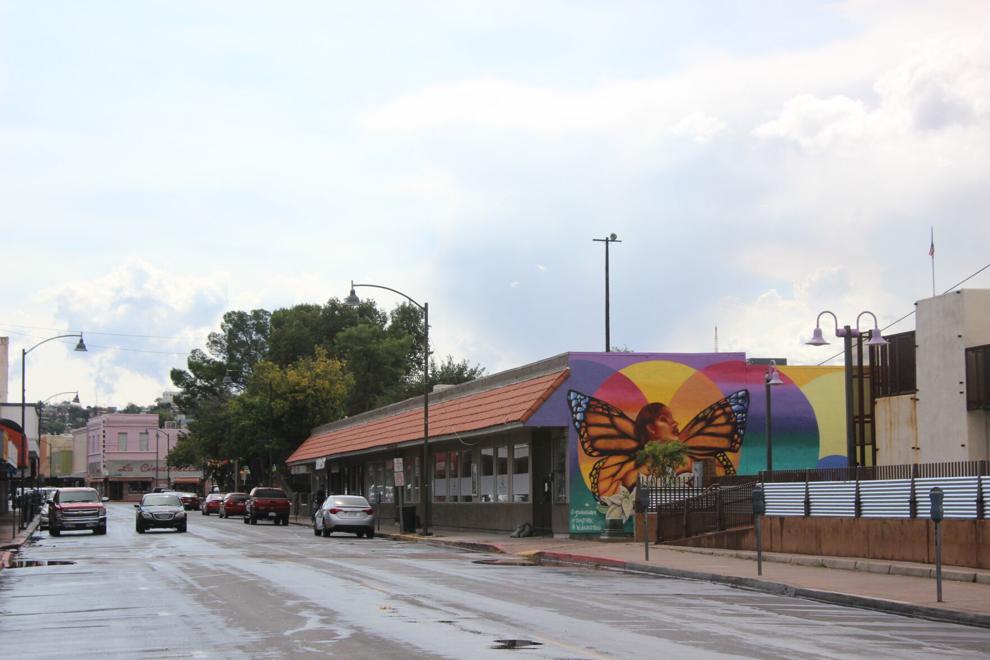 She was a little bit nervous about executing a portrait in the mural format, a new medium for her, but was pleased with the result.
The NHS junior was one of several students that participated in another project to paint a large wall behind the Circle K on Grand Avenue this summer and she also helped on a 2018 project to repaint the Nogales Skate Park. That work caught the attention of Plak and other local artists, eventually leading to the opportunity to paint the Circles of Peace mural.
The project was sponsored by Santa Cruz County Advocates for the Arts, according to Evan Kory, an SCAA board member. SCAA recently merged with the Morley Avenue art studio La Línea.
Solorio's work finished up just as another pair of mural projects are getting underway.
At the former Washington Federal Bank, Southern Arizona artist Alejandra Trujillo is preparing to paint a mural that will feature faces, wildlife and design elements. For now, the south wall of the building is covered with sketches of the design. That project is sponsored by the Santa Cruz Valley Heritage Alliance, Kory said.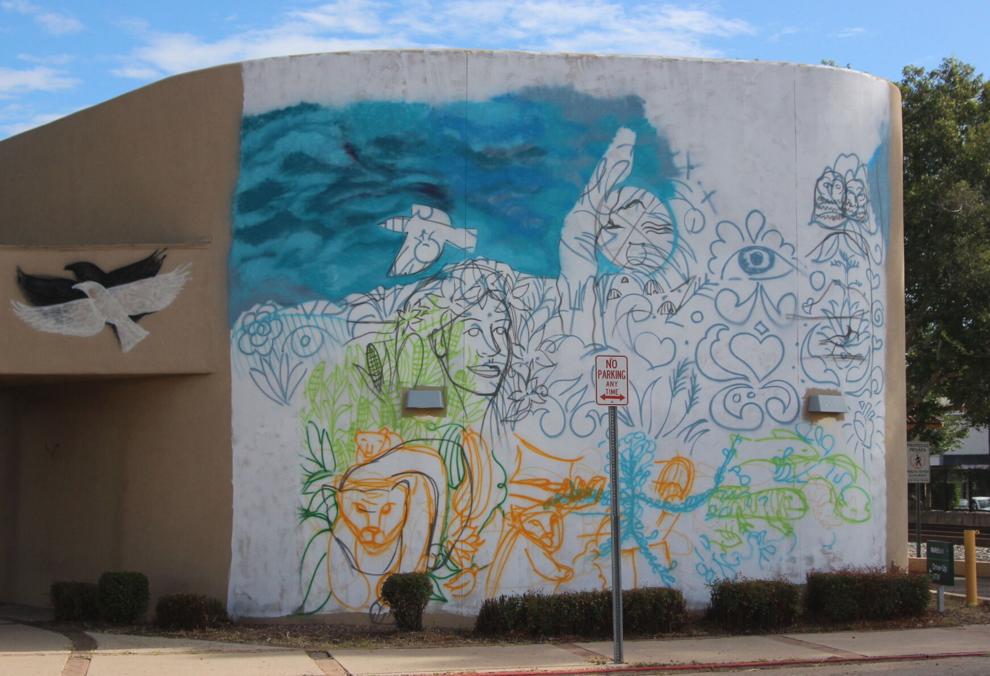 And later this year, artist Juan Carlos Ibarra Michel is set to begin work on a new mural at the downtown shop La Cinderella, which is owned by the Kory family. It will replace a piece painted by the Phoenix-based Fortoul Brothers in 2019.
Kory said that Ibarra's mural will be "very intricate" and take about three months to complete. It will be based on an oil painting that Ibarra completed featuring a range of Ambos Nogales landmarks and symbols. SCAA is planning to fundraise to cover costs for that project, Kory added.