Nogales, Ariz. got a new water customer earlier this week: the City of Nogales, Sonora.
On Thursday, water started flowing from a fire hydrant in the United States near the Morley Avenue pedestrian border crossing into a hose that snaked along East International Street and the border fence, under the coils of barbed concertina wire and through the bollard fence to a large water tank in Mexico.
Officials from the Nogales, Sonora municipal government approached their counterparts in Nogales, Ariz. to ask about buying water after some wells stopped functioning, leaving various neighborhoods without water, according to Alejandro Barcenas, director of the Nogales, Ariz. Public Works Department.
"They're going to have some water trucks that are going to be distributing water to some areas that don't have any water, because the well that they have is down," Barcenas explained.
On Friday morning, a man who said he worked for OOMAPAS, the municipal water authority for Nogales, Sonora, was monitoring the tank as it filled up. He said the tank held 40,000 liters and filled in approximately 40 minutes.
After the elevated static tank collects water from the U.S. side of the border, it can then be used to fill water tank trucks known as "pipas." The OOMAPAS employee added that trucks had already delivered water from the tank to several neighborhoods in Nogales, Sonora, including Colonia 5 de Mayo, Colonia Obrera and some parts of the large Colonia Colosio.
Cesar Barrón, a journalist for Radio XENY in Nogales, Sonora, reported that residents of some neighborhoods in the city had said they've gone days or even a week without water.
John Kissinger, Nogales' deputy city manager, said the water flowing out of city hydrants is drinkable and the same as the water that comes out of faucets around town. He added that Nogales, Sonora is paying for water at the rate the city charges to construction companies that want to tap into the local water system: $4.46 per 1,000 gallons, as well as a monthly meter charge of $46.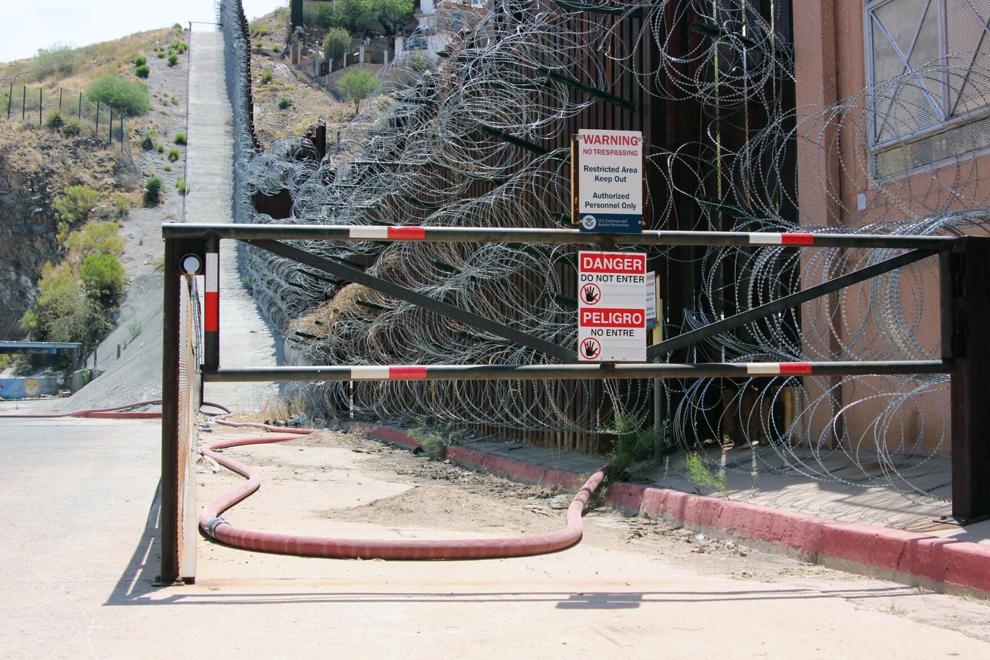 Barcenas added that there's a limit on the quantity of water the city can sell across state or international lines, but he didn't specify the amount, and added that he didn't know how long the improvised cross-border water line would be active.
The arrangement that started this week is apparently in response to recent water shortages. But the City of Nogales has sold water into Mexico for decades.
According to Barcenas, multiple water meters for customers in Nogales, Sonora were installed 40 or 50 years ago. One of those meters serves the Hotel Fray Marcos – one of the most prominent buildings in Nogales, Sonora, which happens to be owned by the family of the city's current mayor, Jesús Pujol Irastorza.