It took 76 years, but Walter Ram finally received his second Purple Heart.
The 95-year-old Nogales native was presented the medal Tuesday by Sen. Martha McSally in front of his sister, sons, grandchildren and dozens of airmen from Davis-Monthan Air Force Base in Tucson.
McSally, a retired Air Force fighter pilot, told Ram, a retired U.S. Army Air Corps master sergeant, that she is always honored and inspired to spend time with men like him, members of the Greatest Generation.
"It's never too late to give honor where it's due," McSally said. "This is well-deserved."
Ram was 16 and living in Nogales with his five brothers and two sisters when he left high school to join the Army in 1940, lying about his age to get in. He was honorably discharged the following year, but re-enlisted when the Japanese attacked Pearl Harbor in December 1941.
He volunteered to go to radio mechanics school and in July 1942, Pvt. Ram graduated from the Army Air Forces Technical School in Scott Field, Illinois. He then went to  gunnery school at Harlingen Army Air Force Base in Texas, and in August 1942, Sgt. Ram graduated from the aerial gunners course with a promotion and was sent to Davis-Monthan Air Force Base as a B-24 radioman/gunman.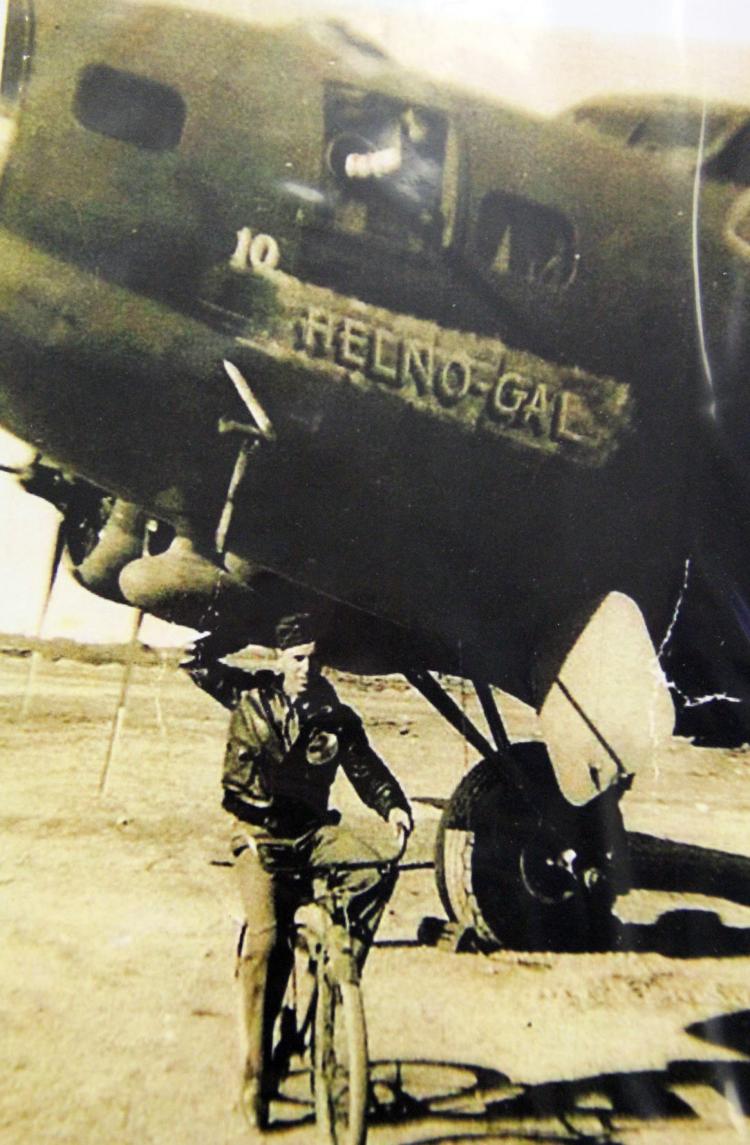 Eventually, he was assigned to Bassingbourn, England, and in April 1943, at 19, Ram was the radio operator on the B-17 named the "Helno-Gal." The plane got its name because he and his fellow airmen said "Hell, no!" when another airmen wanted to name it after his wife.
Ram was on his third mission near Emden in northern Germany when a German fighter crippled the plane. On Tuesday, Ram recalled how he kept radioing their position as his pilot fought to keep from crash landing in water. They crashed on land and were rescued within 30 minutes by Allied forces.
He drew a laugh from the crowd when he recalled that even though he didn't smoke, he readily accepted the cigarettes handed out to survivors.
"I got the two cigarettes and I inhaled them," Ram said.
He also got laughs when he described desperately craving coffee but being served tea and crumpets instead.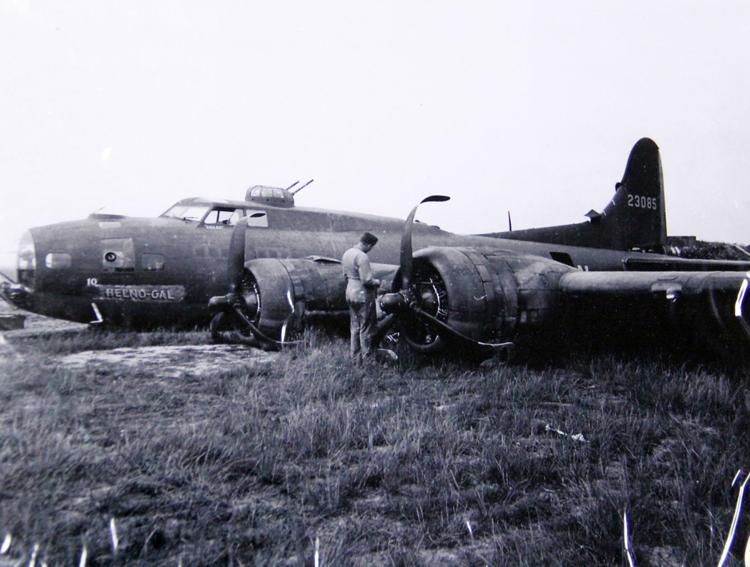 Twenty-three days later, on June 13, 1943, Ram's plane was shot down over Kiel, Germany. A fellow airmen threw him out of the plane because he was only semi-conscious. That airmen lost his life when he went back to rescue someone else, Ram said. Ram ended up parachuting into enemy hands. 
He was held in a civilian hospital in Kiel and eventually ended up in an interrogation center in Frankfurt.
Ram recalled being interrogated over and over at gunpoint, but refusing to give information other than his name, rank and service number. His face was badly burned, he said.
"I didn't care if he shot me or not. I just kept saying, 'I don't know. I don't know,'" Ram said.
Eventually, his interrogator called him a fool and told him he should've died in the crash. He never saw him again.
Ram was moved to a prison hospital in Berlin for four months where his burns were treated. He later was moved by train to Stalag 7A, Germany's largest POW camp,  north of Moosburg in southern Bavaria. He remained there until October 1943, when he and other POWs were transferred by troop train to Stalag 17B near Krems, Austria.
The food was horrible and there was no glass in the windows, Ram said. They slept on wooden beds. 
"We had one blanket and one overcoat, so we froze," he said. He dropped from 160 pounds to 97.
He was at Stalag 17B for 19 months.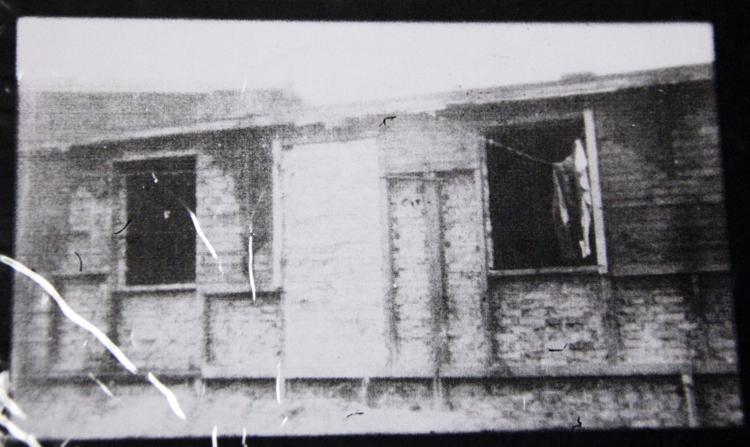 In April 1945, Ram and his fellow POWs were ordered to move out because the Russians were coming from the east and Gen. George Patton was coming from the west.
They ended up marching more than 300 miles, Ram said. He lost six toe nails because his shoes couldn't protect him from the rain and snow.
He also recalled seeing a long line of Jewish prisoners walking by and remembering how "big and strong" he and his fellow POWs felt compared to them.
"There was nothing left to them," Ram said. 
One fell in front of him and he was just about to give him some water when one of the guards shot him dead, Ram said. He wasn't the only one who was shot, Ram said. The guards left a long line of dead Jewish people because the prisoners simply couldn't make it any further.
The POWs were liberated two weeks later, on May 8, 1945, by Patton's 13th Armored Division near Braunau, Austria.
Ram remembers how happy he was to get home to Nogales, but then receiving the news that two of his brothers died in the Pacific while fighting the Japanese, and that his father was dying of cancer.
Ram finished high school and went to college, earning a degree in business administration. He and his wife, Katherine, spent much of their life in Tubac and Nogales. They were married 62 years before she died in December 2014. They have three sons and six grandchildren.
Ram received his first Purple Heart for his time as a POW. When his family realized he hadn't received one for the first time he was shot down, they contacted McSally's office.
Ram, who now lives in Tucson, said he and his fellow airmen never thought about medals.
"Every time our commanders sent us on a mission they knew we weren't coming back and we knew that too," Ram said. "We just went ahead. Nobody was afraid. Nobody thought anything of it. We just knew we had to destroy the target, whatever it took. I lost a lot of good friends over there. A lot of good friends. It was like a Band of Brothers."