November ended on a wet and windy note in Santa Cruz County, thanks to a pair of storms sandwiched around the Thanksgiving holiday.
The heaviest rainfall in the local area occurred from late Thursday, Nov. 28 through early Friday, Nov. 29.
County gauges recorded nearly two inches of precipitation during that 24-hour period at Peña Blanca Lake, as well as at Calabasas Canyon west of Nogales. Other areas that saw significant rainfall included Patagonia Lake (0.94 inches), Sonoita Creek between Patagonia and Sonoita (0.91), Tubac (0.87) and the Nogales Wash at Hohokam Drive (0.83 inches).
That system also produced high winds, with one gust uprooting a tall tree in front of Nogales City Hall.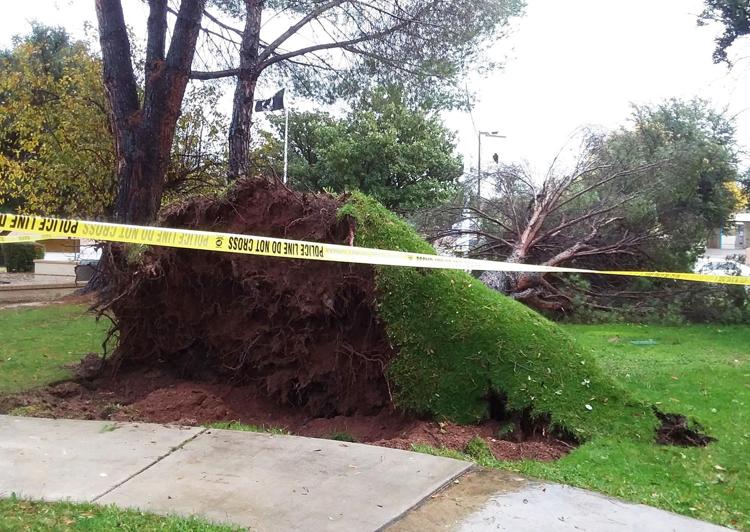 Thanks to another storm system that brought significant rain on Wednesday, Nov. 26, as well as measurable rainfall on Nov. 19 and 21, total precipitation for the month of November measured just under three inches at the county's three gauges in Nogales, 3.82 inches between Patagonia and Sonoita, and 2.87 inches in Tubac.
A rain gauge at the Nogales International Airport operated by the National Weather Service in Tucson recorded 2.94 inches in November. By comparison, the same location saw no measurable precipitation during the entire month of October, and less than a tenth of an inch in November 2018.