The Nogales Police Department retired K-9 officer Deuce on Wednesday, after six years of service to the department.
NPD Chief Roy Bermudez told the council that Deuce had helped sniff out over $6 million of narcotics during his time with the department.
Aside from working with NPD, Deuce also provided assistance to other law enforcement agencies in southern Arizona including the U.S. Drug Enforcement Agency, Homeland Security Investigations, U.S. Border Patrol, and U.S. Customs and Border Protection.
Deuce was often requested to participate in public presentations and events such as Operation Detour, Red Ribbon Week, Career Day and D.A.R.E. graduations, according to a post on the department's Facebook page.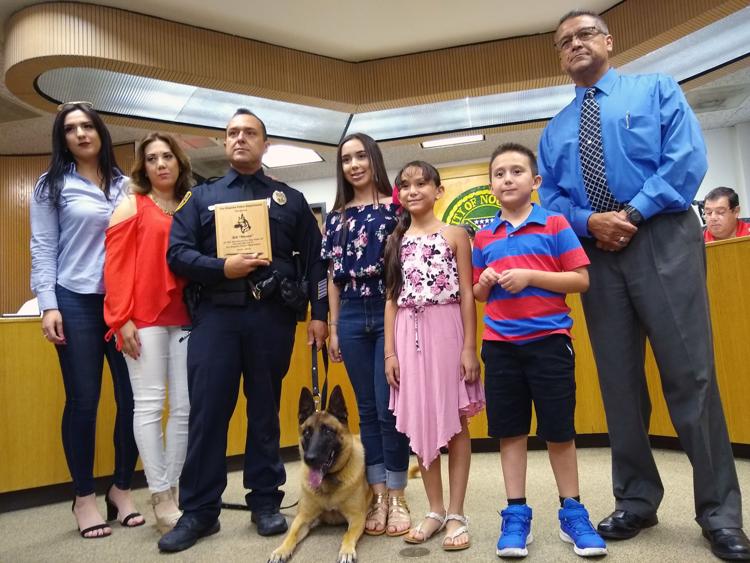 Deuce will now live with his handler, NPD officer John Zuniga, who plans to retire on Friday.
Bermudez added that Deuce's retirement leaves the department without a K-9, but he expects to have two new dogs trained and working by the end of the year.