A suspect in a homicide case reportedly opened fire on police after a vehicle pursuit through downtown Nogales on Thursday morning. Officers then shot the man after he abandoned his car, fled on foot to a backyard on Court Street and continued to fire at them, according to Nogales Police Chief Roy Bermudez.
Bermudez said the suspect, a local man later identified as 42-year-old Gustavo Aguilar Chavez, was taken into custody and flown to a Tucson hospital for treatment. No police were shot, he said.
Bermudez said the incident began when his detectives were surveilling a man suspected of being connected to Tuesday's homicide at a local hotel. The suspect, now known to be Aguilar, then got into a car.
"He caught on that he was being followed by undercover units and at that point in time, he took off," the chief said.
Marked patrol units took over the pursuit, Bermudez said, and the suspect eventually abandoned the vehicle on Dumbauld Street.
A Dodge Caliber hatchback was seen surrounded by police tape at the corner of Dumbauld and Little Page streets, just east of Morley Avenue.
"As soon as he left the car he started shooting at officers, and officers engaged him back," the chief said, confirming later that Aguilar was firing at police with a handgun.
The man fled uphill to Court Street and continued shooting at officers, Bermudez said.
"He went to the back yard of the house, turned around and, it appears, leveled his gun at officers," Bermudez said, adding that that was when police shot him.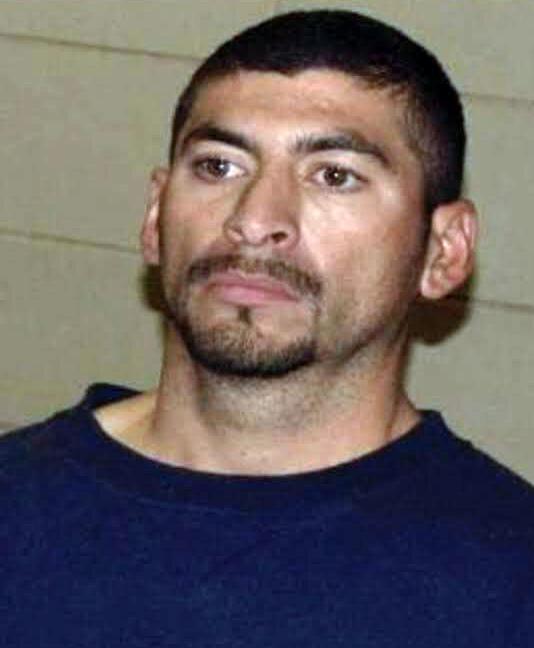 Bermudez said the Arizona Department of Public Safety would take over the investigation. It's customary for police departments to ask outside agencies to investigate incidents in which officers fire their weapons. 
The homicide at the motel was discovered early Tuesday morning after police received a call around 4 a.m. reporting shots fired on the 900 Block of Grand Avenue. When officers arrived at the scene, they found 43-year-old Jose Francisco Haro dead in a room with obvious signs of trauma.
While police had honed in a suspect they believed to be involved in the incident, Bermudez said the circumstances leading to Haro's death were still unclear. Investigators have a witness, he said, "but we're not getting any information from that witness so far."