Thirty years of working her way up through the ranks at the Nogales Unified School District paid off for Angelina "Angel" Canto Parker, who is in line to become the first woman NUSD superintendent. The NUSD school board voted unanimously on Monday to offer her the top administrative position.
The board directed staff to prepare a proposed agreement addressing compensation and length of contract by its next meeting, which is scheduled for Monday, Nov. 22.
Canto is currently assistant superintendent at NUSD. If she ultimately signs on the dotted line of the contract, she will take the reins in July from Superintendent Fernando Parra, who was hired in 2015 and announced his upcoming retirement earlier this year.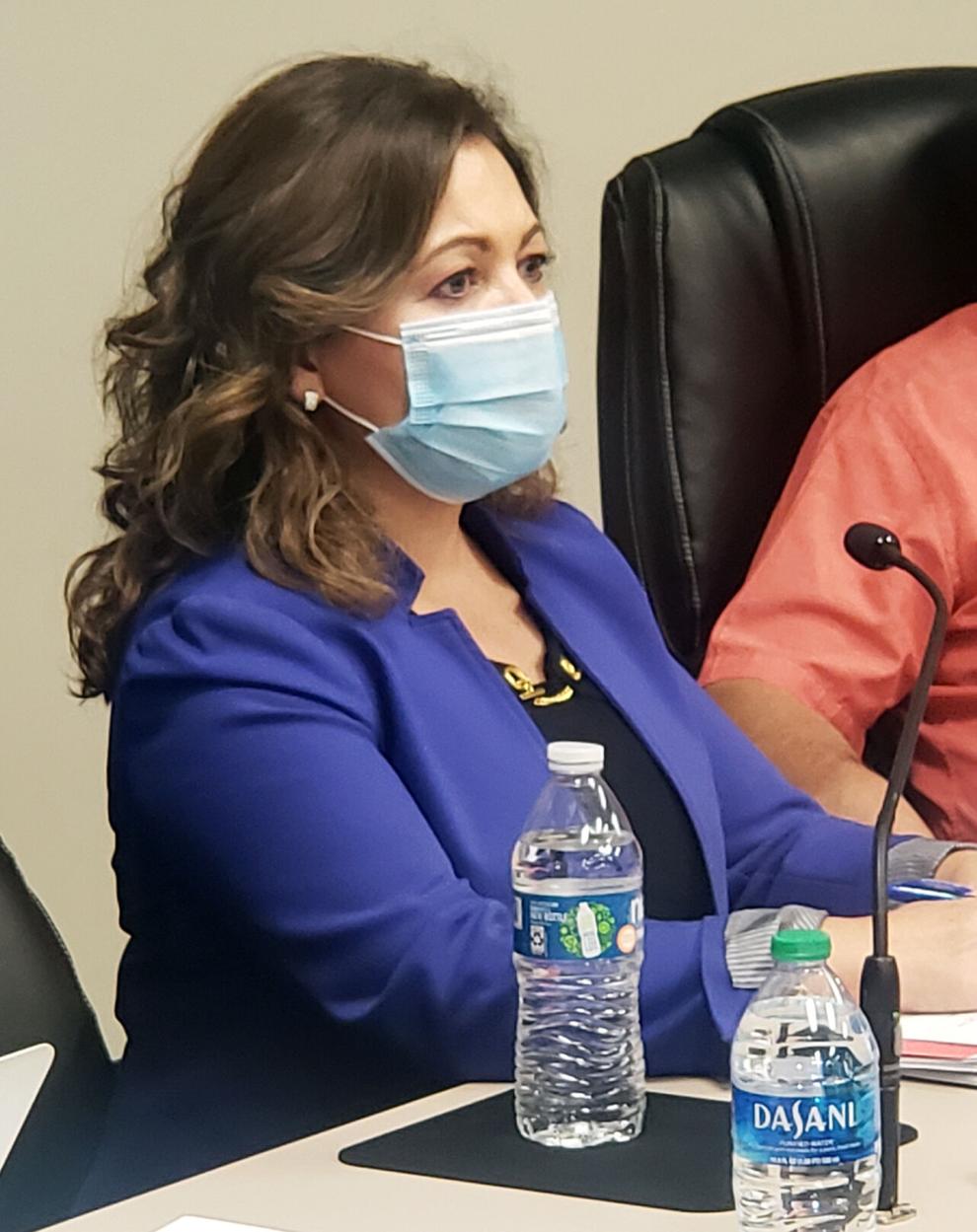 Canto, 55, fielded about a dozen questions from Human Resources Director Mayra Zuniga before the board retreated behind closed doors into an extensive executive session to discuss whether to hire the only applicant they considered.
The theme that weaved itself into many of her responses during the interview was what she said was "the continuity of leadership needed for the district to meet its student achievement goals and to cultivate collaborative relationships with community partners."
Parra, who is on medical leave, texted that he believes that Canto "will do a good job by, as she mentioned, continuing to work on the successes of the district and the goals that are currently in place. She is a hard worker, knows the district and understands the importance of leadership accountability and personal follow-through. I will continue to work hard and do my best to assist and support the transition."
"I am very humbled by their vote to recommend me as the NUSD superintendent," Canto said, adding, "I will work very hard to fulfill their trust by serving the district's staff, students, families and community with the same dedication that I hope I have exemplified throughout my service here." 
Canto was the only internal candidate for superintendent and the job was not posted outside the district. After Monday's meeting, Board President Greg Lucero said the district's philosophy "has always been to develop our own leadership from within by providing opportunities for continued education and experience."
"The advantage is that, as Ms. Canto stated in her interview, it's all about relationships and community networking," Lucero continued. "People who have been in the district for a while have established networks and understand what the needs are and where to turn to for resources, both financial and personnel."
As assistant superintendent, Canto's duties included oversight of elementary principals and schools, the English Language Acquisition Department, district curriculum and instruction, and the satellite program of the Joint Technical Education District that offers career and technical programs for high school students. She has also been instrumental in formulating the district budget, coordinating professional development and data analysis related to short- and long-term district goals.
Prior to being named Parra's second-in-command, Canto served as school improvement director from July 2007-2015, and was principal of Desert Shadows Middle School for a year in 1999 after working in the district as a teacher from March 1992 through December 1998.
In addition to earning her certificate in administration from the University of Arizona, she holds a master's in teaching and teacher education from the UA, a post-baccalaureate teaching certification from the UA, and a bachelor's with honors in physics from the University of Puget Sound in Tacoma.
Among other activities, Canto is executive director of the UA Professional Preparation Board, chair of the Santa Cruz County Relay for Life, and serves on the council of the Hispanic Scholarship Foundation, the board of the United Way of Santa Cruz County and the advisory committee of the Circles of Peace/Santa Cruz County Drug Free Coalition.
Her accolades include Teacher of the Year for Desert Shadows in 1998, recipient of the Jackie Scott Ambassador of Excellence for NUSD in 1998 and finalist for Arizona Teacher of the Year that same year; Arizona Chamber of Commerce and Industry Volunteer of the Year in 2017; and induction into the Nogales High School Hall of Fame in 2017.
Canto hails from Madison, Wis. and her father retired as a master sergeant/first sergeant from the U.S. Air Force.
"As such we lived in many different places growing up, from Florida to South Carolina to Michigan and even several years in Alaska," she said. "I get my strong work ethic from my parents, particularly my dad, who has passed. Both worked very hard in their respective careers while raising me and my three siblings."
Canto and her husband Tobias live in Tucson with their two teenage daughters, and she has two adult children from a previous marriage.
"I am the proud grandmother of four grandchildren and thrilled to say that number will grow to six, with my oldest daughter and my daughter-in-law expecting this spring," she said.