A 13-year-old boy died after being overcome by the current near a waterfall off Camino Josefina at the north end of Rio Rico on Thursday evening. His companion, a 17-year-old boy, managed to pull himself from the water before being carried to safety by a helicopter, authorities said.
The Santa Cruz County Sheriff's Office said several 911 calls started coming in around 7:45 p.m. on Thursday, with reports that a strong current had swept up the two boys.
Lt. Gerry Castillo, a spokesman for the department, described the incident as an apparent flash flood. He said that the older of the two boys "mentioned that they were in the wash area of the waterfall, and all of a sudden a wall of water came at them."
Castillo said it wasn't clear how many people were at the waterfall at the time of the incident, but there had apparently been a gathering in the area. There were more people who'd been in the water at the time of the flash flood, he added, but they managed to get to safety.
The waterfall is a popular hangout spot, though it isn't developed or managed as a recreation site and county records show that it's located on private property.
On Thursday evening, thunder and lightning rumbled through the area and blanketed Santa Cruz County with rain. That precipitation apparently led to the floodwaters that struck shortly before 8 p.m.
Sheriff's deputies responded to the scene and a rescue helicopter flew down from Tucson. Castillo said about 10 employees from the Sheriff's Office were on hand, as well as six members of sheriff's search and rescue team, which includes deputies and volunteers. The Tubac Fire District also responded.
Castillo said the Sheriff's Office started reaching out to other agencies to seek air support, and help eventually came from the 55th Rescue Squadron at Davis-Monthan Air Force Base, which sent the helicopter, and the 48th Rescue Squadron, which provided two pararescue personnel.
Using a rope, the helicopter crew was able to rescue the 17-year-old boy a little after midnight, Castillo said. The boy had pulled himself out of the floodwaters, but was trapped on one side of the water and couldn't get to safety. He suffered some scrapes but didn't have serious injuries.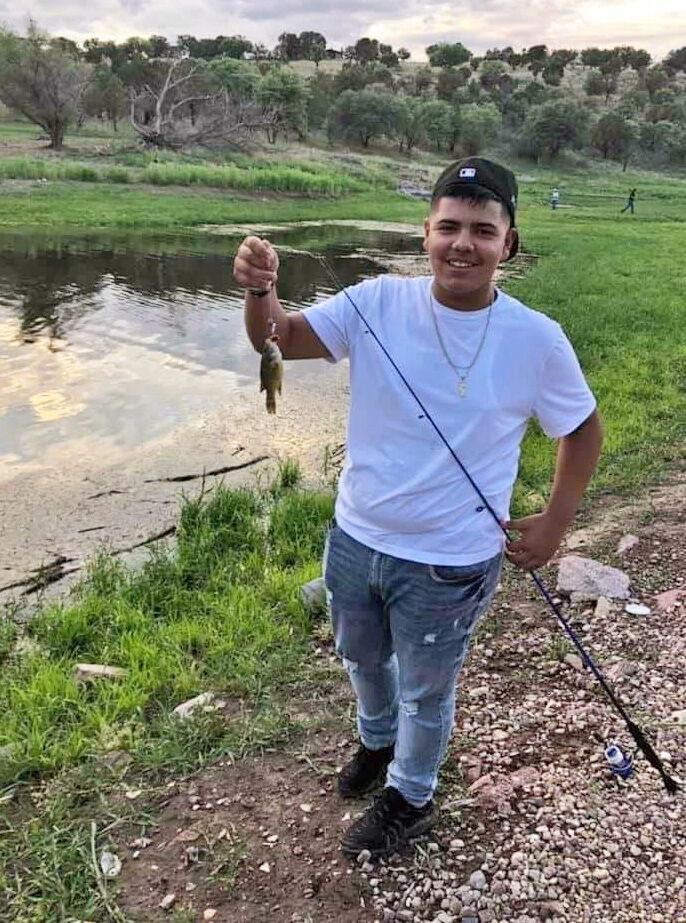 Samuel Gonzalez, 13, was swept away in the waters and his body was recovered by the helicopter crew at approximately 1 a.m., according to the Sheriff's Office.
Desiree Moreno, Gonzalez's stepsister, said in a Facebook message that he was kind and down-to-earth, and could "light up a room in a matter of seconds."
He liked to ride his quad, go fishing and do ranching activities, she said, adding that he was looking forward to playing basketball in high school.
"It's hard for the family, it's hard for the community," Castillo said. "We haven't had a loss like this in a long time."
He added that the waterfall can seem like an exciting spot to visit, especially for young people, but the area can be dangerous, particularly during monsoon season.
"It's something that needs to be taken extremely seriously, because of the unknown," he said.