One evening earlier this month, twins Carmen and Luz Serrano rested and chatted along the sidewalk near Karam Park, their matching new bikes standing in front of them as they enjoyed the last minutes of daylight and the comfortably warm weather brought on by sundown.
Across the street, three female neighbors talked and laughed as they walked their two dogs past closed and vacant storefronts on the first block of Morley Avenue before looping north to complete their daily exercise routine on Grand Avenue.
"We used to go to the old Nogales High School. We would just walk," Carmen Serrano said, referring to the Pierson High School field that was temporarily closed earlier this year due to the COVID-19 pandemic. After growing tired of social distancing inside their Nogales home, the two sisters bought a pair of bikes and headed down to Morley.
"We were eating too much and gaining too much weight," María Velasquez, one of the trio of walkers, said with a burst of laughter as she described the effect of having more free time during the pandemic. Beside her, Lourdes Botero added: "We had to go out and walk a bit, otherwise we'd end up rolling."
The bicycling sisters and the dog-walking neighbors aren't the only ones who have recently discovered the recreational possibilities of the Morley Avenue commercial area. Both groups said they've noticed a new type of life slowly building on the street in recent months.
"The only movement you would normally find here are people from Sonora, but they can't cross the border anymore. Everything is closed now," Botero said. "But if you come in the evenings now, you see kids on their bikes, families walking, people walking their dogs."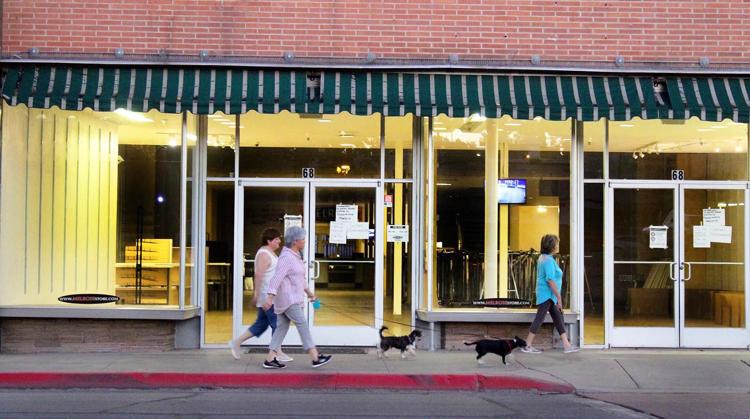 After the federal government implemented border-crossing restrictions in March – blocking foreign nationals with tourist visas from entering the country in an effort to combat the spread of the coronavirus – the shops on the first blocks of Morley Avenue, which heavily rely on pedestrian traffic from Mexico, took a big hit.
Data from the Bureau of Transportation Statistics showed that only about 66,200 people entered the United States through Nogales pedestrian ports of entry this past July. That represented a decline of about 78 percent from the 298,800 pedestrians that crossed through Nogales ports in July 2019.
This sudden decrease in prospective shoppers drove many Morley shops to close temporarily, including the longstanding La Cinderella and Kory's Bridal, which now open only occasionally on specific days and hours announced on their Facebook page.
And as Nogales residents have done their part in combatting the spread of COVID-19 by keeping their social distance and avoiding closed, indoor spaces with large crowds, their opportunities for staying active have also decreased.
In early April, the Nogales Unified School District announced it would temporarily close the Pierson Field and its popular walking track over coronavirus-related concerns. A few days later, the City of Nogales closed its athletic fields and cordoned off areas of city parks in response to Gov. Doug Ducey's executive order to close park amenities "that do not allow for recommended physical distancing or proper hygiene."
There is still no scheduled date for the reopening of Pierson Field or the city's athletic fields.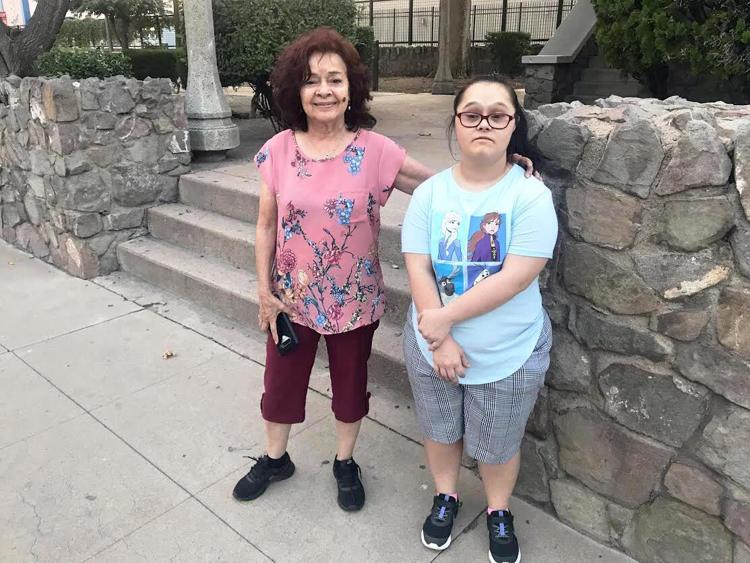 Last Thursday evening, Alicia Sander and her granddaughter Paola Guevara completed their daily exercise routine from the entrance of Karam Park to the 1904 Historic Courthouse. Like the Serrano sisters, they have also taken to Morley Avenue every afternoon to stay healthy and active after Pierson Field closed, and have now grown fond of the area.
"We can walk very comfortably because there's no street from here to the old courthouse," Sander said while standing in front of Karam Park, noting the long, straight sidewalk that's uninterrupted by intersections.
Sander added that she also appreciates the opportunity to exercise around other people, but within a safe distance that doesn't require a face mask.
"They come sporadically so it doesn't feel crowded," she said,
But once you pay closer attention, Sander said, you become aware of the multiple groups of people stopping by at different times to get out of the house and exercise.
As for Rocío Sanchez Guzman, who has taken her dog for a walk on Morley every day for the past four years, the new faces around her felt like company, even if she didn't talk to them.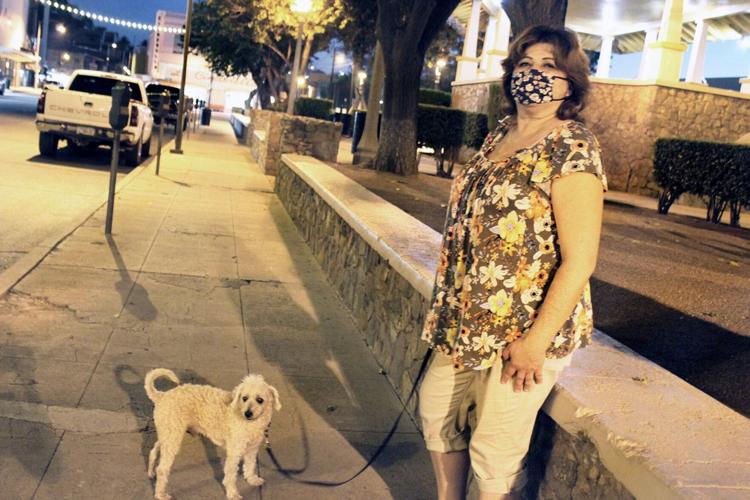 Before this year, Sanchez said, she wouldn't see many people during her outings to walk her dog. But in recent months, she's noticed older couples, large families with kids and pets, runners keeping in shape and bicyclists riding up and down the street.
"There's more noise now. When there were no people coming here, there was no noise other than the birds. It felt lonely," she said. "Now it makes me happy because it doesn't look so lonely even if all the shops are closed."