Deep in the Coronado National Forest, approximately 15 miles west of Nogales, lies the 7,420-acre Pajarita Wilderness, an area with such diversity of plant and animal life that it's earned special status and protection within the surrounding U.S. Forest Service lands.
It's one of the more than 760 wilderness areas around the United States that comprise the National Wilderness Preservation System, created by the Wilderness Act of 1964. The Forest Service calls these areas "special places where nature still calls the shots."
"They are final holdout refuges for a long list of rare, threatened and endangered species, forced to the edges by modern development," the USFS website says. "They are the headwaters of critical, life-infusing rivers and streams. They are places where law mandates above all else that wildness be retained for our current generation, and those who will follow."
The centerpiece of the Pajarita Wilderness Area is Sycamore Canyon, an approximately five-mile stretch in which a perennial stream cuts north-south through the rocky mountainsides. According to the Coronado National Forest, which manages the area, more than 625 species of plants have been identified here, many of which are rare and/or endangered. Seventeen of those plants are found nowhere else on Earth, according to Wilderness.net, a collaborative effort between the University of Montana and federal wilderness training and research agencies.
"Sycamore Canyon's animal life is extremely diverse as well, especially its birds," the CNF says on its website, noting that more than 130 bird species have been identified as "frequent visitors" to the canyon.
The area's human visitors – who include hikers, birdwatchers, researchers, Border Patrol agents and undocumented border-crossers – traverse the wilderness largely on foot, since the Wilderness Act prohibits roads and motorized vehicles in protected areas.
But since last summer, construction crews armed with a waiver of environmental laws have been bulldozing their way toward the Pajarita Wilderness Area as they've raced to install a new border wall system from just west of the Mariposa Port of Entry to the Pima County line. The 23-mile stretch was part of a larger wall-building campaign on the U.S.-Mexico border championed by former President Donald Trump as an essential tool for combating human trafficking and drug smuggling.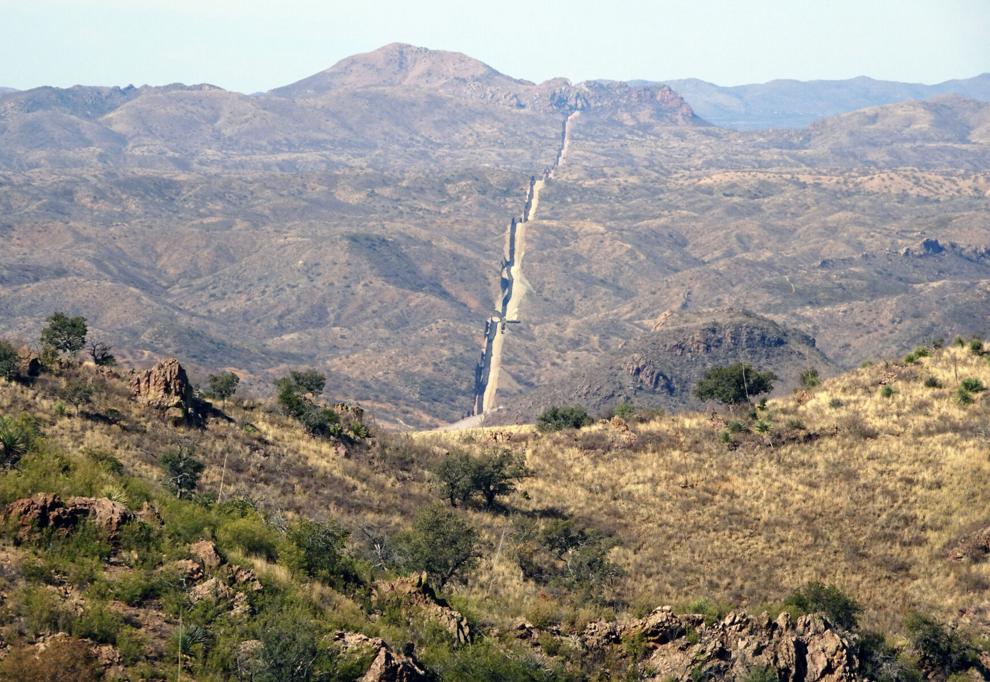 Project maps published by U.S. Customs and Border Protection show a practically uninterrupted line of new fencing to be built across western Santa Cruz County, including the approximately four-mile stretch of U.S.-Mexico border at the southern end of the wilderness area. However, while much of the 23-mile length of border walls and roads planned for that part of the county had been completed when newly inaugurated President Joe Biden ordered a pause on all wall-building on Jan. 20, the border at the southern end of the Pajarita Wilderness Area had been left untouched, save for a hillside at its western end that was bulldozed for a barrier that wasn't yet built.
Still, it's not yet certain that the reprieve will hold.
Biden's order didn't definitely terminate the unfinished border wall projects currently under contract, which in Santa Cruz County also include a permanent barrier across the Santa Cruz River south of Kino Springs, and approximately four miles of new barriers on the western flank of the Patagonia Mountains. Instead, it ordered a 60-day "pause" to allow the administration to study options for ending or repurposing contracts with builders currently engaged in the wall-building.
And while Biden has vowed that not a single foot of new border wall would be built under his administration, the Associated Press cited a Senate Democratic aide with knowledge of the contracts as saying that remaining funds could be redirected to related border projects, such as roads, lights, sensors and other technology. That approach appears to leave the door open for the possibility of a new border road – but no wall – at the south end of the Pajarita Wilderness, as well as new roads and light towers along the border throughout the county.
U.S. Rep. Raul Grijalva, a Democrat from Tucson who represents Santa Cruz County in Congress, said that rather than more border security infrastructure, he'd like to see any remaining funds put toward a restorative use.
"The pause will show the Biden Administration what the wall really is, a wasteful use of taxpayer dollars and a medieval solution to a 21st century problem," Grijalva said in an email to the NI. "The Biden Administration should cancel the contracts and channel the money saved into restoration projects that will help reverse the environmental damage inflicted by border wall construction."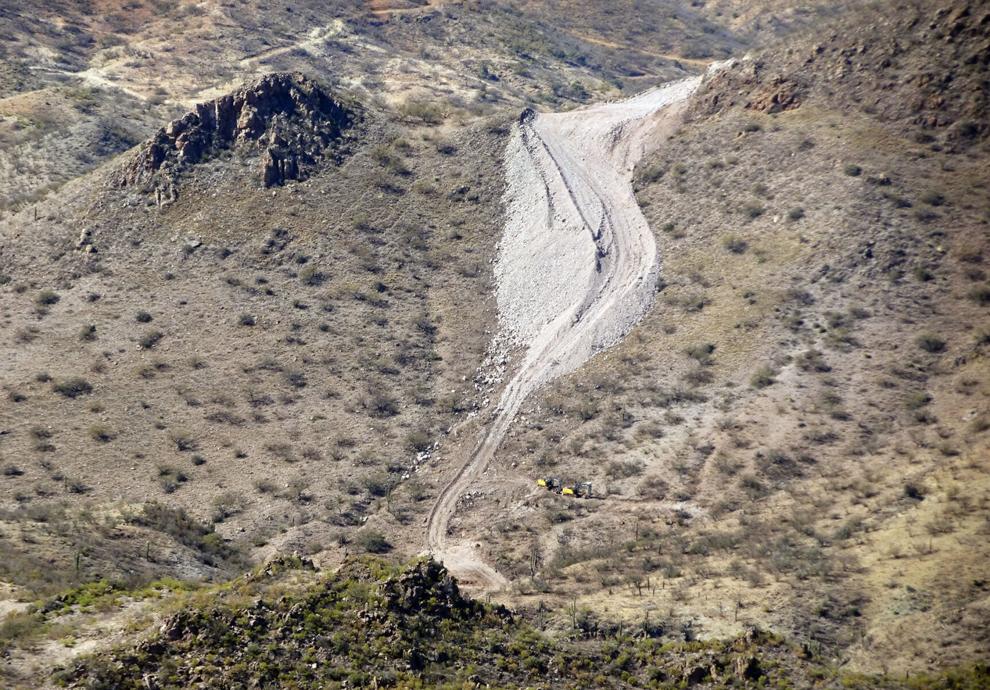 Biden has called the border wall "a waste of money that diverts attention from genuine threats to our homeland security." Environmental advocates say the wall and the road-building that accompanies it destroy the habitat and block the migration of important and endangered wildlife species.
Since the administration of President George W. Bush, projects to build border barriers have been granted a waiver of dozens of environmental laws, including the Wilderness Act that protects the Pajarita Wilderness Area.
"Right now, the most important thing the Biden Administration can do regarding border walls is to cancel the entire so-called 'Border Barrier System,'" said Dan Millis, borderlands program manager for the Sierra Club in Arizona. "That means no more walls, but also no more bulldozing the deserts and dynamiting mountains. No more floodlights disturbing nocturnal wildlife and causing light pollution in the night skies. And no more unwarranted surveillance of border communities without meaningful consultation and consent."
Millis also called for the new administration to rescind the component of the 2005 Real ID Act that allows the waiver of environmental laws in order to build border barriers.
The NI was unable to reach Art Del Cueto, president of the union chapter that represents Border Patrol agents in the Tucson Sector, by phone. And there was no response to direct messages sent to the chapter's Twitter account seeking local agents' perspective on the wall-building pause.
But speaking to NPR for a story about border wall construction in Arizona that was published in December 2020, while Trump was still in office, Del Cueto called concerns about the impact on a wildlife "a cop-out for some people" who "use that as their little ace up their sleeve so they can prevent border security."
"I know there's wildlife and all that stuff. But at the end of the day, as callous and as horrible as this sounds, I think the lives of people is a lot more important than anything else," he said.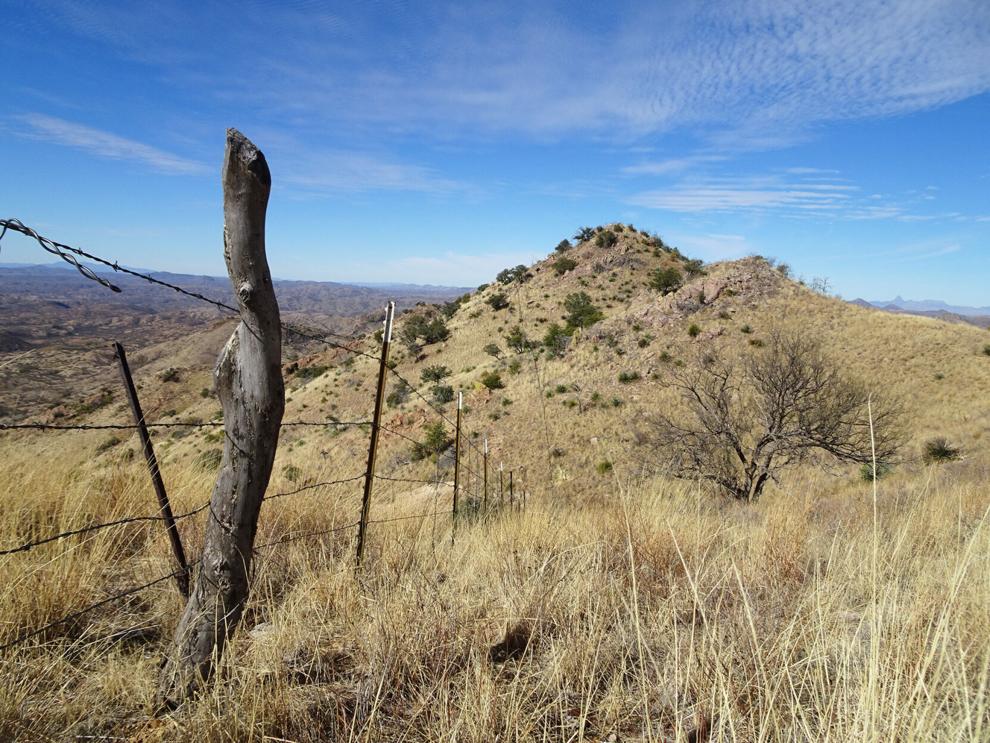 The effectiveness of the newly constructed barrier, made from panels of 30-foot-high steel bollards, remains to be seen – especially in the western reaches of Santa Cruz County, where it's surrounded by miles of rugged National Forest land. After all, many border-crossers have been able to scale a similar bollard fence in and around Nogales by using ladders, ropes or simple climbing skills.
But if the wall does serve as a deterrent for some, could an unintentional secondary effect of leaving the project incomplete be to increase illegal traffic through the sections left without a fence, like the Pajarita Wilderness Area in western Santa Cruz County, and the flank of the Pajarito Mountains immediately to its east?
On Sunday, the only signs of life along the Border Trail that follows the four-or-five-strand barbed wire fence marking the U.S.-Mexico boundary in the Pajarita Wilderness Area were the deer and rabbits dashing through the oak woodlands and scrub-grasslands, as well as rufous-crowned sparrows flitting about the shrubs and a thrasher that kept out of sight as it cheerfully sang its song.
(Note: While it has been given a formal name and number – 45 – by the Coronado National Forest, the Border Trail is more a general route than a trail. It's not signed, maintained or easy to follow, and requires extensive bushwhacking through some very challenging terrain.)
There were occasional signs of undocumented border-crossers – a weather-worn pair of jeans in one spot and a discarded knapsack in another, as well as sporadically discarded plastic bottles and rusted food cans. But the most obvious sign of human activity was the bulldozed hillside on the western side of Sycamore Canyon and a pair of excavators parked there, as if awaiting the order to resume digging.
The border wall work done so far in Santa Cruz County is part of a larger project called Tucson Package 3, which calls for approximately 43 miles of barriers in Santa Cruz and Pima counties, as well as the installation of a ground detection system, road construction or refurbishment, and lighting supported by grid power. The contract for Tucson Package 3 was awarded to Fisher Sand and Gravel – a North Dakota-based company favored by Trump that has used political connections, legal action and self-promotion on TV in its efforts to win border wall contracts – for approximately $1.3 billion, or $30 million per mile.
Meanwhile, other contractors working on the larger wall-building effort in Arizona have carried out high-impact work in and around other sensitive areas, such as Quitobaquito Springs in the Organ Pipe National Monument, and the San Bernardino National Wildlife Refuge and Guadalupe Canyon east of Douglas.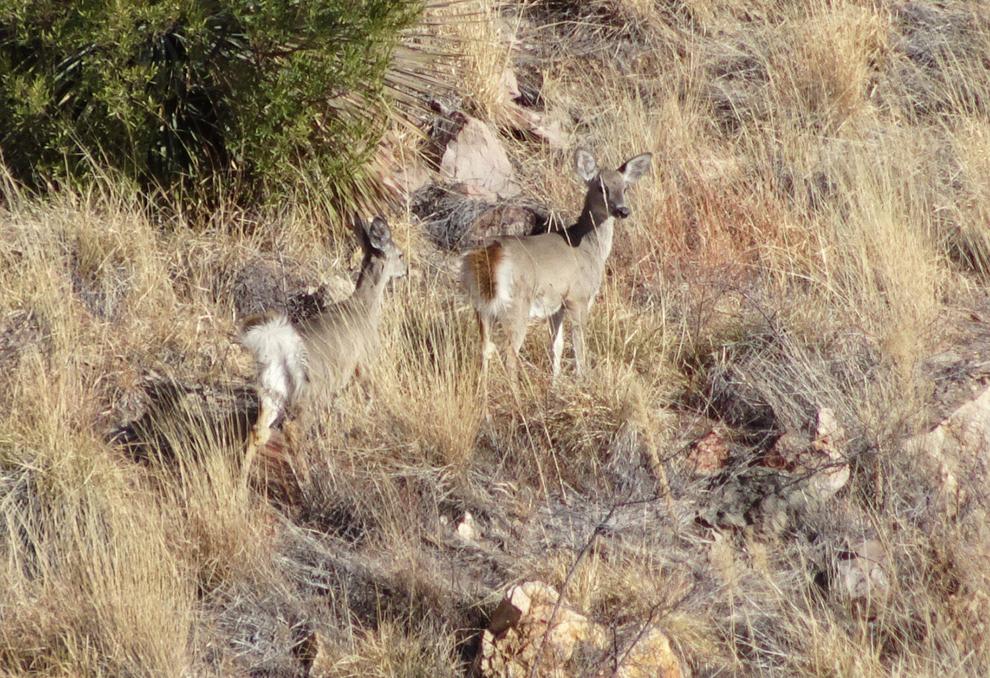 With the final outcome of the border wall projects in Santa Cruz County still to be determined, Grijalva, the area's congressman, said this in response to the possibility that Fisher Sand and Gravel might be allowed to complete its contract by conducting non-wall work such as bulldozing new roads and installing light systems along the border:
"Fisher Sand and Gravel received the border wall contract through one of the most corrupt procurement policies in recent memory," Grijalva said. "To have them continue collaborating with the U.S. government in any capacity after bulldozing through our community would be an outrage. Any new border management measures must not cause further environmental degradation or harm border communities."