By Nick Phillips, March 13
There hadn't yet been a confirmed infection in Santa Cruz County or Nogales, Sonora, at the time this story was published, but news of the disease's impact elsewhere was starting to weigh on community member's minds.
In Ambos Nogales, a community where a hug and kiss on the cheek aren't just reserved for family members, concern about the infectious virus caused some people to rethink the way they greet others.
"Now we don't hug as much, now we don't kiss as much," 46-year-old Carolina Flores said. "Now it's just, 'Hi!'"
By Genesis Lara, March 17
By Nick Phillips, March 17
This two-story package looked at how restaurant operators in Ambos Nogales were adjusting to rising concerns over the coronavirus.
In Sonora, the state government had already moved to close schools and businesses such as bars, nightclubs, gyms and cinemas, and forbid non-essential events involving 10 or more people. But members of one sector of the local economy – food establishments – kept up with business as usual.
"Gyms, bars, clubs are obligated to close statewide, but as for restaurants, they haven't mentioned anything about us closing down," said Erika Rubalcaba, manager of the La Roca restaurant.
Still, the writing was on the wall, creating stress for people like Jose Juan Robles, a 56-year-old food service worker. "This is how we make our living. This is how we support our families," he said.
In Nogales, Ariz., some national chains, including McDonald's, Panda Express and Starbucks, voluntarily closed off their seating areas and transitioned to take out-only service after President Trump announced a series of anti-coronavirus recommendations that included avoiding eating out at restaurants.
But the managers of several locally owned restaurants said they planned to continue sit-down service unless they were ordered to stop, citing the potentially devastating financial impacts on their small businesses and employees, and emphasizing the preventative measures they had put in place.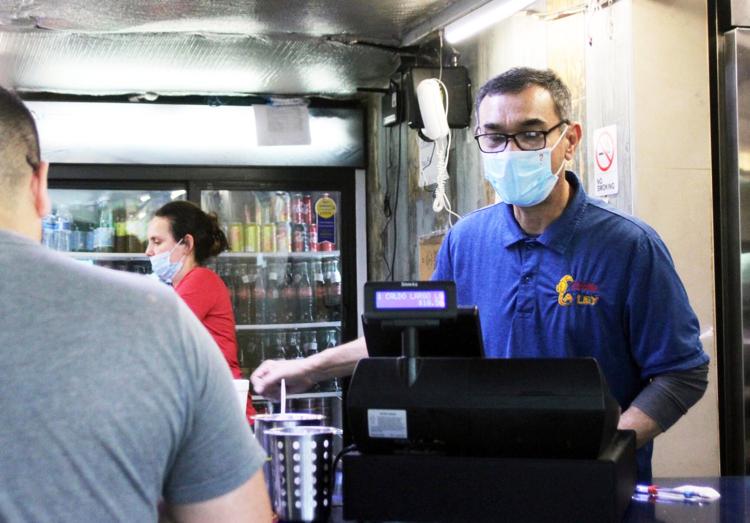 By Genesis Lara, March 20
The early stages of the pandemic saw consumers panic-buying items such as toilet paper and cleaning supplies, and leaving behind barren shelves. At the same time, prices rose, notably at independent grocers, and some outlets stopped honoring previously advertised sale prices.
"The whole community is upset because it's a local store and we usually try to help them, but how can we help them when they're not helping us?" an irate shopper at Villa's Market told the NI.
But while community members alleged on social media that locally owned supermarkets were taking advantage of their customers, Sergio Aurelio Villa, owner of Villa's Market, insisted that small business owners had no choice but to adjust their prices in response to the shifting market caused by the COVID-19 outbreak.
"The warehouses only had enough supplies for a day-to-day basis without the pandemic. Now, our merchandise isn't being delivered as it should be," Villa said. "We place the order, but we don't know what we're going to get."
"It's just that when people start buying two, three or four times as much from every grocery store than they normally buy, it creates a shortage," added Ray Garrett of Garrett's IGA in Rio Rico, estimating that it would take a few more weeks for providers to catch up with high consumer demands. "People should just stop panic-buying."
By Nick Phillips, March 20
The announcement of travel restrictions at the U.S.-Mexico border sent shockwaves through Nogales, where border-crossers prop up many sectors of the local economy.
"Here on the border, (business) maintains itself with people from Mexico," longtime taxi driver Vidal Acosta said on March 20, the day before the restrictions went into effect. "Almost all the businesses, not just us (taxi drivers), are sustained by people that cross from there to here."
Several downtown stores, like Franklin Shoes on Morley Avenue and Chi's on Grand Avenue, had signs taped to the doors indicating temporary closures. Evan Kory, whose family owns the Kory's and La Cinderella stores, posted to Facebook on the day of the announcement that the family's businesses would close that evening until further notice.
The closures affected a significant number of hourly employees in the struggling downtown stores. 
"Everything looks really ugly… it scares us," said Yocelin Duran, who works at Melrose Fashions on Morley Avenue. "The rent isn't going to wait, the bills aren't going to wait, the costs are going to continue. So we're scared to end up without work."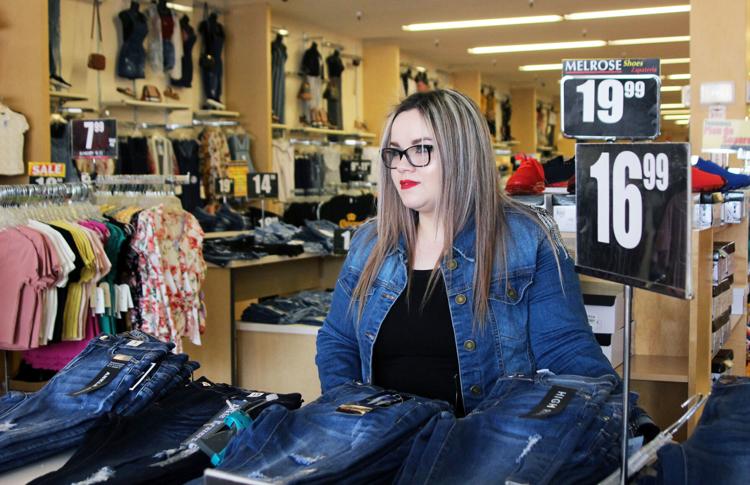 By Nick Phillips, March 22
In a memo to the city's elected officials, Nogales City Manager Eddie Johnson asserted that the mayor tried to sideline him, overrule his hiring decisions and sow rumors about a hostile work environment in a municipal department.
Speaking to the NI, Garino denied some of the allegations, said others didn't constitute anything inappropriate, and discarded the assertion that his actions were in violation of city rules. "I understand the city charter," he said.
The mayor-manager split came as the city began to formulate its coronavirus response, and ended less than two months later with the city and Johnson agreeing to part ways.
By Genesis Lara, March 27
After schools closed and instruction shifted online, students had to adjust to a very different type of learning and parents suddenly lost an important support structure. This story asked how they were coping.
"They already had their routine, so it's also a bit stressful for them to be indoors all day. They have even asked me, 'Mom, is there school tomorrow?'" said Denise Cota as she and two of her four children picked up meals being distributed by the Nogales Unified School District at one of numerous spots around the area.
As for the parents, Marcela Sanchez, a mother of three who was picking up free meals at another NUSD location, said she was managing alright so far. But she knew that others were having a harder time.
"We can do it, but parents who work have the added stress – finding child care, go to work, come home and still have to help kids with their load of homework," she said.
An executive order required all restaurants in Arizona counties with confirmed COVID-
19 cases to eliminate on-site dining. But the order exempted nursing homes and hospitals, as well as soup kitchens that provide meals to the needy, as long as they implemented social distancing measures.
Despite the exemption, the Nogales Senior Center and the Crossroads Nogales Mission, which serves the homeless and other people in need, opted to eliminate sit-down meals anyway in the interest of safety. And while the senior center managed to maintain its daily meal service with take-outs, the mission and similar operations in Nogales, Sonora struggled to implement protective measures without impacting the number of vulnerable people they provide with food and shelter.
"How long we can do this? I have no idea," said Director Ben Wenke of the Crossroads Mission. "But I've told everybody from the very beginning that I opened the door at the mission: we will be here for the long haul."
By Nick Phillips, April 3
On March 29, Father Joseph Esson did what he had been doing most Sunday mornings: celebrate Mass with the congregation of the Most Holy Nativity of Our Lord Jesus Christ parish.
But on this occasion, instead of speaking to parishioners filling the pews at the Catholic church in Rio Rico, Esson was talking into a microphone and looking at an iPad, his face illuminated by a pair of stage lights. Local videographer Edgardo Muñoz manned the recording setup and streamed the service to the church's Facebook page.
Across the country, religious institutions were forced to adapt to guidelines for social distancing to slow the spread of COVID-19. In Santa Cruz County, congregations turned to online streaming, radio broadcasts and moved some services outside in an effort to preserve church activities during the pandemic.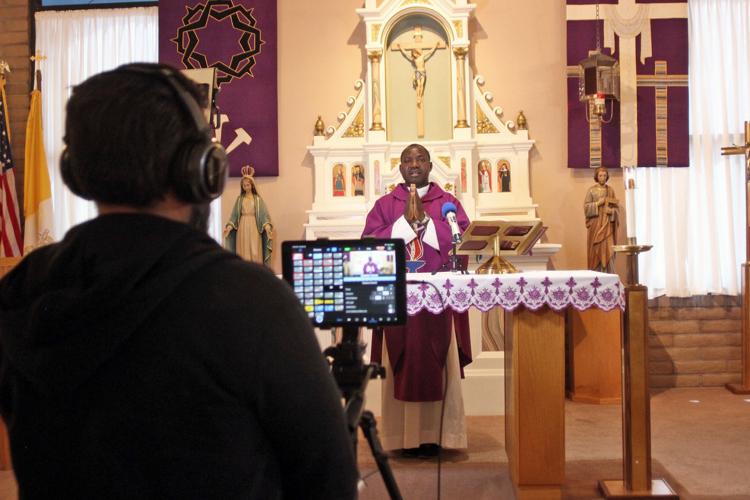 When state officials cancelled classes for two weeks in mid-March due to the coronavirus outbreak, some high school seniors in Santa Cruz County initially responded with excitement. "I mean, at first I was filled with joy. I was like, 'Wow, it's like Spring Break getting extended,'" said 18-year-old Diego Garcia, a senior at Rio Rico High School.
But when the closure was expanded for the rest of the school year, the soon-to-be-graduates had to come to grips with missing a number of landmark events, including sporting events, final band concerts, class field trips and of course, a graduation ceremony in front of family and friends.
"It was really upsetting and demoralizing, too, because we've been working towards having this last quarter for 12 years," said Marty Ley, an 18-year-old senior at Nogales High School.
By Genesis Lara, April 10
The Centers for Disease Control and Prevention recommended that everyone start using face masks while out in public, and that "cloth face coverings fashioned from household items or made at home from common materials at low cost" are a good option for the general population. And that's what a number of people in Santa Cruz County were doing: digging out extra fabrics and firing up their sewing machines to fashion protective facial wear.
The Crossroads Quilters of Sonoita, who typically sew small blankets for first responders to hand out to children while out on calls, decided to shift gears and make face masks for donation. Fellow Sonoita resident Lucy Reyes began her own effort to make and donate homemade face masks to the Sonoita Hills Community Church, refining her skills with the help of YouTube videos and a process of trial and error.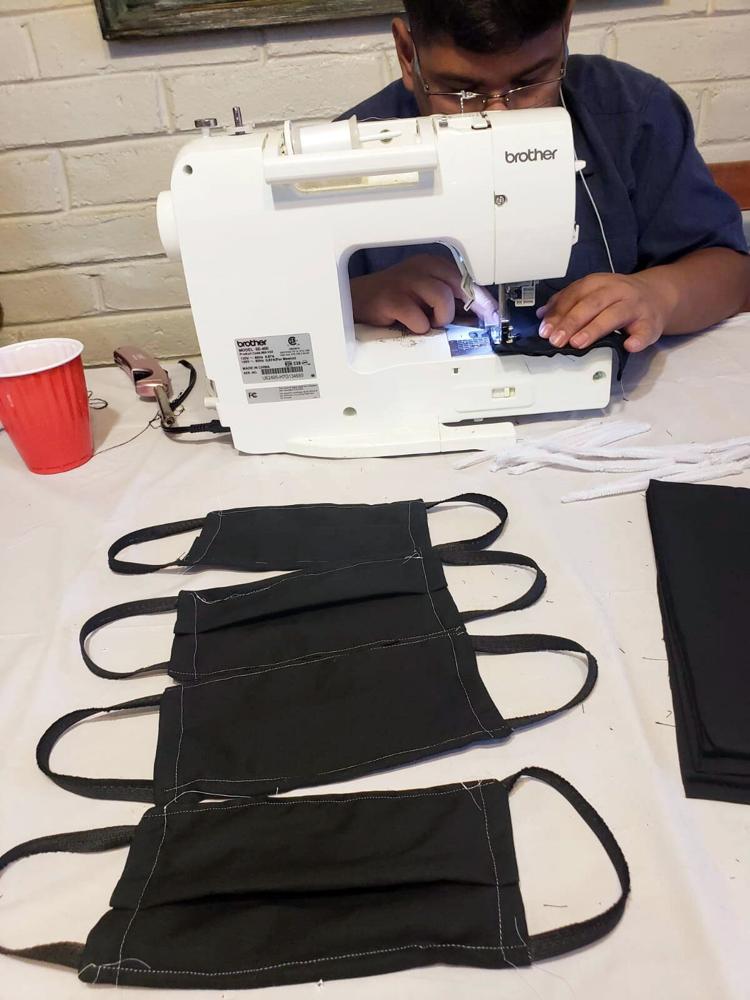 Irene Piña of Nogales Cleaners began accepting orders for the homemade face masks that her employees started making, free of cost for those who can't afford to pay. Marysol Valenzuela, owner of Rio Rico-based Trinity Creations, suspended her usual production of hair bows and headbands in favor of making face masks.
And Greyci Felix Santos of Nogales, Sonora said she began making face masks at home and selling them on both sides of the border. She said the income generated from the sales had been a big help to her family after she was temporarily put out of work by the pandemic.