A 14-year-old U.S. citizen who tried to drive an SUV loaded with guns and ammunition into Mexico was arrested just south of the Dennis DeConcini Port of Entry on Wednesday night after trying to flee a Mexican customs inspection.
According to Mexican media reports, the youth, who was the driver and sole occupant of a black Ford Explorer, drove south through the port into Mexico, where he drew the red light that requires a stop at the Mexican customs station.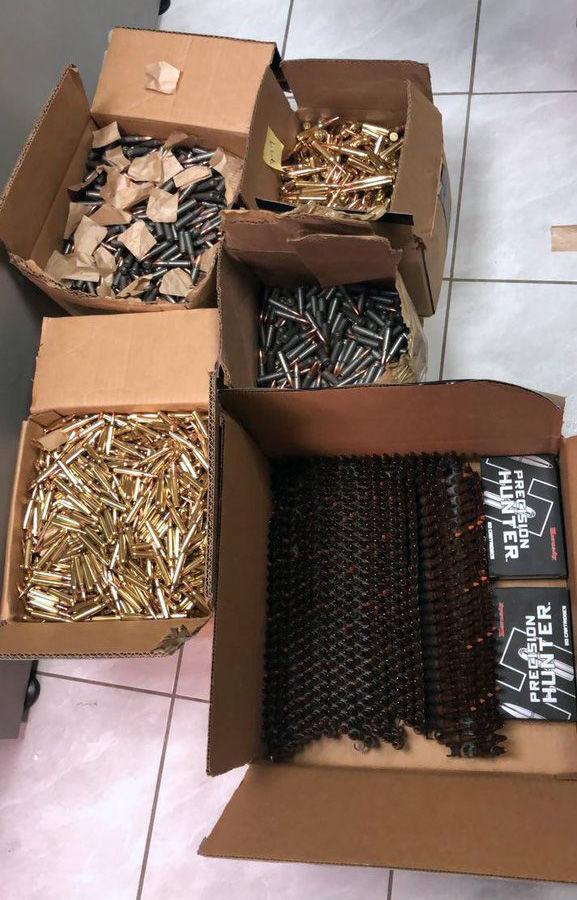 However, when the suspect tried to flee, he reportedly crashed into a vehicle belonging to the SAT tax agency and was subsequently arrested.
A search of the vehicle reportedly uncovered a .50-caliber Barrett semi-automatic sniper rifle, two 7.62x39mm semi-automatic rifles, two 9-mm pistols, several magazines and more than 7,000 bullets of various calibers.
A Nogales Police Department dispatch report shows that NPD officers were called to the port at 10:35 p.m. on Wednesday to help U.S. Customs and Border Protection close the southbound lanes in response to the incident.