Local restaurants have been on a rollercoaster in recent months, with orders to close sit-down dining starting in late March, a confusing reopening in May and, most recently an order from Gov. Doug Ducey to limit sit-down dining to 50 percent capacity.
Some eateries have tried to roll with the punches, scrambling to buy ingredients that were suddenly in short supply and trying out new services, like delivery, to reach customers in the safety of their homes.
But at least one landmark restaurant has stayed closed for both sit-down and takeout dining during most of the pandemic: Papachoris' Zulas Restaurant, the Grand Avenue eatery that served up classic Mexican dishes, lunch buffets, burgers and a traditional apple pie a la mode to local diners, many of whom were regular customers.
"There's a lot of things that are factoring into it. Obviously our main concern is the safety," said Natalia Papachoris, whose family has owned the restaurant for more than three decades.
Papachoris said the restaurant isn't closed for good, but she's not sure when the doors will open again: "Every month, we say the first of next month… Initially, we wanted to reopen June 1st and we pushed it to July 1st, and right now we're hoping for August 1st."
A 2001 profile of the restaurant in the NI declared that "Zulas is synonymous with Nogales." But with the doors closed until further notice, its empty dining room is another sign of the toll that the crisis has taken on the fabric of the Nogales community.
"We've seen people open and then close and then open again and we're just waiting," Papachoris said. "We're waiting and hoping."
She said that some of the restaurant's regular customers come from Mexico and can't make the trip across the border anymore, with federal travel restrictions still in place. Restrictions on sit-down capacity also make it harder for restaurants to turn a profit, she said.
And there was concern about Natalia's elderly mother, Aurelia "Tita" Papachoris, the longtime owner.
"A lot of the charm and the draw of Zulas is that (Tita's) always there and she interacts with people, so obviously we're concerned that she be safe," Natalia said.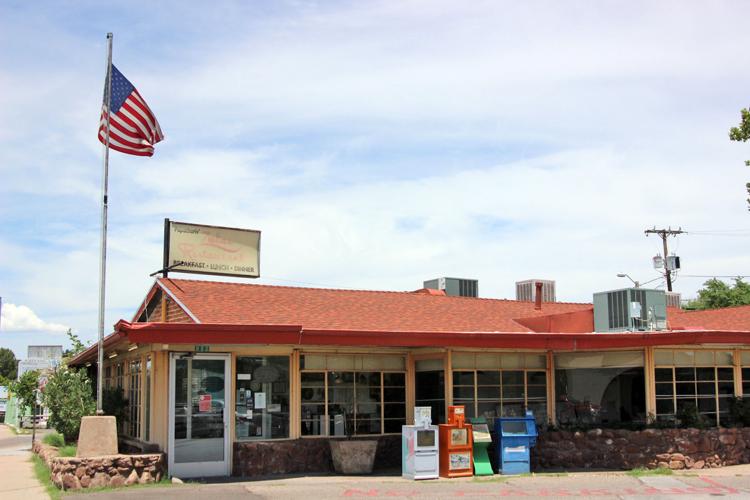 The restaurant made a brief stab at takeout early on in the crisis. In a March 18 Facebook post, the Papachoris family wrote that the restaurant would be open for lunch and dinner takeout. One person responded to the post saying they'd eaten at the restaurant many times since 1958.
But two days later, on March 20, a new Facebook post announced the restaurant's temporary closure.
"My niña is dying for some cheese enchiladas. Please open soon," one person responded.
"It just wasn't something that was working out for us," Papachoris said of the short-lived takeout service.
For now, the neon "Open" sign by the main entrance is dark and the Papachoris family is waiting out the current crisis.
Natalia said that the family is in touch with their employees, most of whom are collecting unemployment benefits.
Unlike other restaurant operators that need to pay rent each month, the Papachoris family owns the Zulas property, a squat building just north of the Patagonia Highway overpass, according to county records.
On Monday afternoon, a construction crew was working on the walls, which for years have held photos of some of the restaurants faithful clientele.
Speaking last Friday, Natalia Papachoris said the family was still biding their time: "At the time that we closed, we had no idea that it would be for this long. But we've just been waiting for the right time."