Schools in the Santa Cruz Valley Unified School District this week conducted virtual meetings with students and parents, as well as drive-through events to complete student registrations and distribute learning material that kids will need for the first few weeks of classes.
The district announced earlier this summer that the new school year would begin with online learning for all its students during the month of August, and later allow students to transition to a hybrid online/in-person program if the parents preferred.
However, with online classes officially beginning at SCVUSD on Monday, Aug. 3, and the COVID-19 pandemic still widespread in Arizona, the start date for the hybrid program may be subject to change.
Gov. Doug Ducey issued an executive order on July 23 that, among other things, requires public health officials to issue a metrics-based system on Aug. 7 to help schools determine the best date for a safe return to in-person instruction.
That plan replaced an earlier mandate that called for schools to resume in-person instruction on Aug. 17.
"It changes the hard date that we had set for Aug. 31 to a more fluid one because there's now the metrics that will be utilized to open," Superintendent David Verdugo said during a SCVUSD governing board meeting on Tuesday. "We still have a lot of logistical things that we're still working through, but the big picture is still in place."
Assistant Superintendent Steve Schadler explained that students would use a combination of programs that include the online curriculum provider Edgenuity, as well as other Google online learning and communication resources throughout the entire school year.
He added that families in the district will start off the school year with a ratio of one Chromebook laptop for every two or three students in a household. However, as district personnel finish distributing the laptops, most families will have two for every three kids.
As for internet connection, Schadler said, the district is still on the waitlist to receive an order of more hotspot devices that are currently in high demand.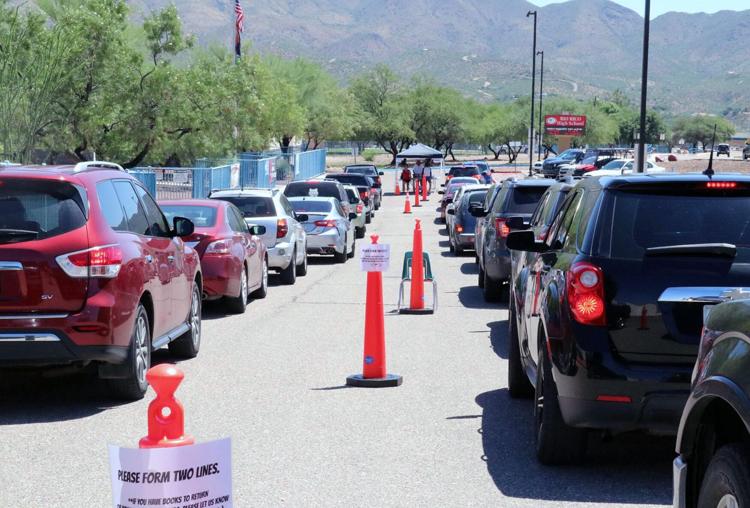 Verdugo explained that the district used only 37 hotspot internet devices for online learning after the COVID-19 outbreak cancelled on-campus instruction in the spring, and placed an order for double that amount to use in the upcoming year. However, since then they have received requests from many more parents needing internet connectivity for their kids.
"One, there is more urgency now that they know it's going to be long-term. Two, they may not have had the economic ability to do it because of the way the economy has shifted and so they may have lost the ability to have Wi-Fi at home," Verdugo said of the sudden increase in demand.
He added that the district was now waiting for a total of 200 hotspots and was brainstorming creative ways to ensure connectivity for its students, such as driving school buses with Wi-Fi out to certain neighborhoods and working with the county to borrow some of its devices.
Speaking by phone on Thursday, Iliana Magallanes, a third-grade teacher at San Cayetano Elementary School, told the NI that many SCVUSD teachers initially felt overwhelmed by the prospect of teaching their students via computer for seven hours straight.
However, she said, she's feeling more at ease after receiving guidance from the district and school personnel on what the actual teaching models would be.
Magallanes, for example, will work from her classroom and meet virtually with students at least twice in the mornings and once in the afternoons to go over lessons and classwork. Wednesdays, she said, will be reserved for individual appointments with students who need one-on-one help or with parents who have questions and concerns.
"I feel pretty confident, actually," she said. "I'm actually very excited. This is my passion, this is where I want to be. My site, the district, they're taking the necessary precautions for us."
She said that SCVUSD had already provided tutorials for how to use the online programs they have available, so she felt comfortable in being able to manage the lessons smoothly.
Magallanes added that she felt even more comfortable with starting the new year after hearing the excitement and positive attitudes from her students and parents during the "Meet the Teacher" virtual calls this week.
But most teachers, she said, are still worried about establishing strong connections through distance learning and making their new students feel comfortable in the new school year.
"As soon as you get through that door and you see your teacher all excited, it's like, 'OK, everything will be okay.' But how do we do that through video?" she said. "It's just making that connection with them and helping them feel comfortable with us."
"That'll be challenging, but we'll make it work," she said.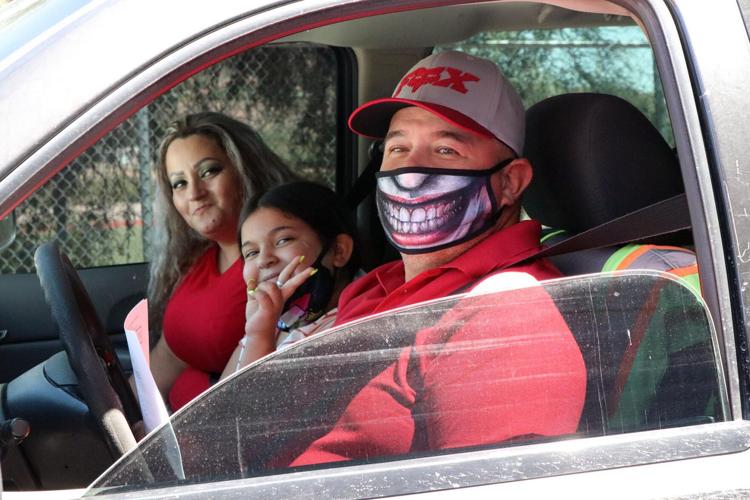 During the board meeting on Tuesday, Verdugo said he hadn't heard of any SCVUSD teachers who had expressed uncertainty in returning to school, but the district was willing to accommodate any who may be at higher risk for the coronavirus or need specific arrangements to ensure their safety at work.
Assistant Superintendent Melisa Lunderville added that the district also has a plan for monitoring their inventory of personal protective equipment, so that schools will be able to move forward with in-person instructions when needed, given the shortage and high demand of certain supplies.
"I know a lot of people are worried for teachers as well, not just their children, and I very much appreciate that," Magallanes told the NI. "But I want them to know that we're doing everything we can to keep everyone safe and healthy."