The pandemic and its secondary effects slowed but couldn't stop an ongoing program to help low-to-moderate-income families in Santa Cruz County achieve the dream of home ownership. And so last Friday, seven more families were handed the keys to homes they helped build through Chicanos Por La Causa's Self-Help Program.
"It's a great experience, especially because you helped build it," said 26-year-old Ubaldo Navarro, who works at the port of entry, off- and on-loading trucks. Navarro had been living with his mother, but now has a brand-new home for himself and his two daughters, ages 4 and 8.
As part of the Self-Help program, participating families form teams and perform approximately 65 percent of the construction labor on each other's homes, under qualified supervision. The families earn an average of $15,000 in sweat equity for their down payment, and are given low-interest U.S. Department of Agriculture loans to help pay off the balance.
With the seven homes completed in the latest round of construction, CPLC and its participant families have now built a total of 293 homes in Santa Cruz County through the Self-Help Program since 1997.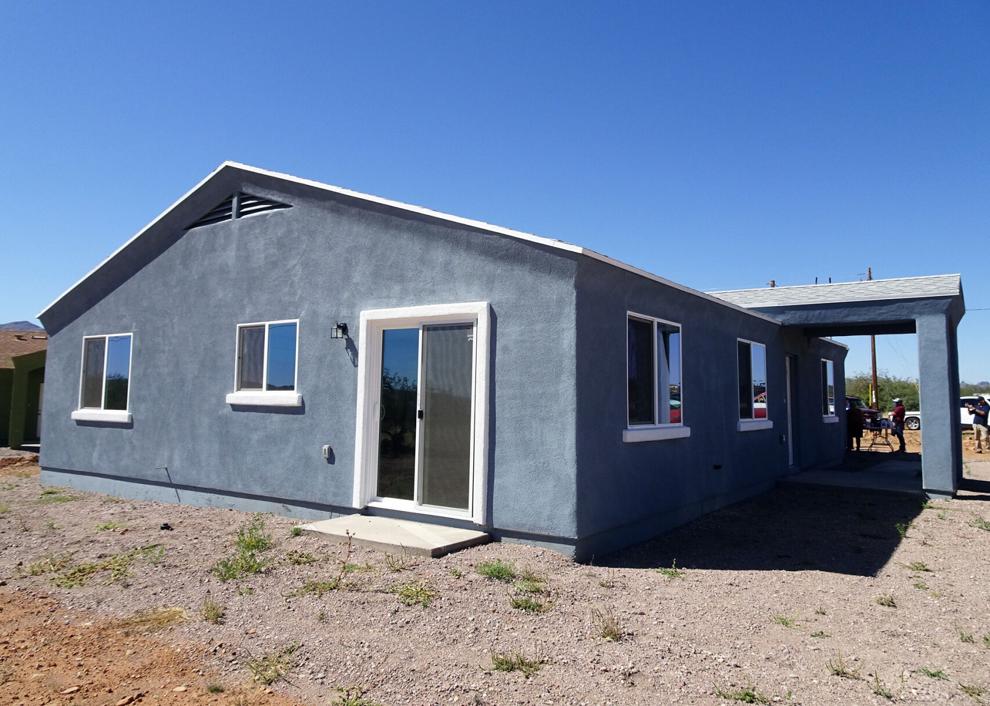 The latest cadre, Group 37, faced special challenges and delays due to the COVID-19 pandemic.
Corina Fragozo, CPLC's rural development director, said organizers and participants had to deal with a sudden jump in the cost of materials. "Our lumber package increased by double, if not triple," she said.
In addition, a cement shortage had the construction on standstill for two weeks.
"Typically, we take about seven months to complete these homes, and because of the pandemic, it took us about nine," Fragozo said.
The rising price of construction materials meant higher costs for the participating families. But Fragozo said the loans issued through the program allow for contingencies. In addition, the utility UniSource provided a grant to pay for the families' appliances, which helped offset some of the higher-than-expected construction costs.
Lately, Fragozo said, they've seen the cost of lumber slowly begin to moderate.
The pandemic also created new challenges for worksite safety. Fragozo said the program's construction supervisor made sure all tools were sanitized before and after each use, and they took regular temperature checks as well.
"We were able to finish the construction with no cases of COVID whatsoever – none of the staff and none of the family members or the volunteers," she said.
Five more families are set to begin building homes next week as part of the program's Group 38.
One of the side benefits of the Self-Help Program, CPLC's promotional material says, is that "participants learn construction skills, which can translate into employment opportunities and a higher standard of living."
That was the case for Group 37 participant German Larios, who said he has transitioned from working in the restaurant industry to framing houses after his experience in the CPLC program. "I liked it so much I ended up doing it for a living," he said.
Larios, 27, and his wife Lorena, 25, collected the keys and certificate of occupancy to their four-bedroom, two-bath home in northeast Rio Rico during a ceremony last Friday.
"It's pretty exciting after six years of living in the same apartment in Nogales," he said, noting that they needed more space for a family that now includes three children, ages 1, 3 and 5.
In addition to the spaciousness of the home, he said, "The lot is a pretty good size, too, so the kids are going to have space to run around."
During the ceremony, Lydia Aranda, president of Chicanos Por La Causa in Southern Arizona, said the CPLC Self-Help Program "does so much when we look at the impact that having a stable household, a stable home, and owning a home does for a whole community – not only for the family involved, but for all the neighbors and all of the businesses around there."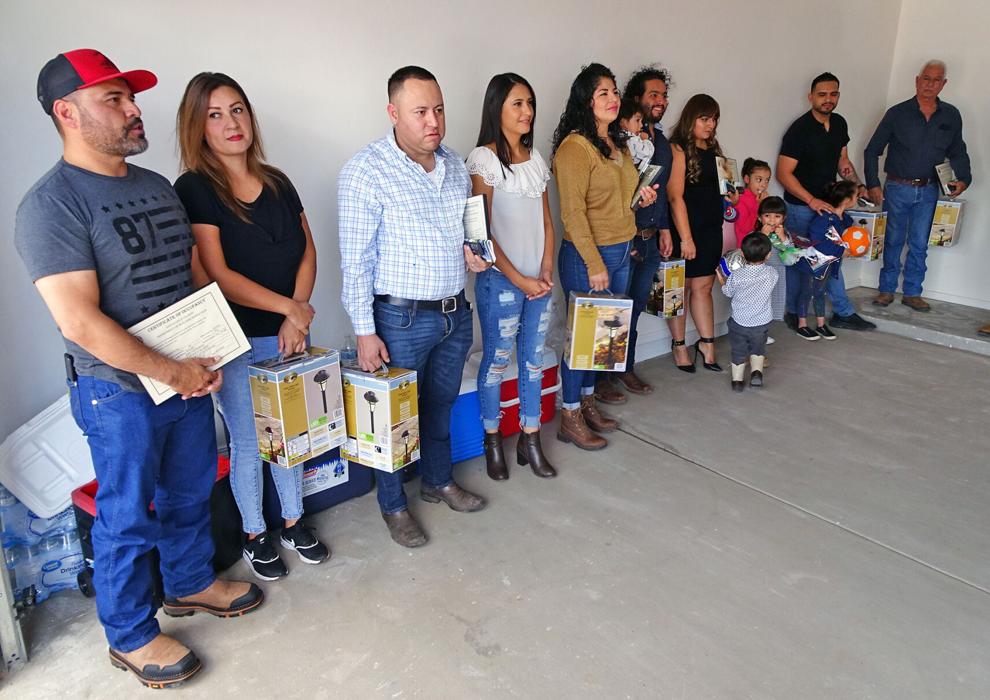 CPLC has another housing project called SHOP Lite that's open to people regardless of their income bracket. In this program, participants don't help build the homes and have the option of securing their own financing.
According to Fragozo, a total of nine homes have been built under the SHOP Lite program and four more are under construction.