A new incident management team took command Friday of efforts to suppress the Shamrock Fire, which had burned approximately 425 acres as of Friday morning.
"As the new team takes command of the fire suppression efforts, fire managers will build on the operational strategies that were developed from the start of the fire," the Coronado National Forest said in an update.
Those strategies included a concentrated air attack in which fire retardants and water have been dumped on the fire from six total air tankers and three helicopters. Four crews totaling 98 personnel are also on the scene.
"Today, these resources will be assigned to critical areas around the fire to best minimize the growth," the CNF said. "Special attention will be given to those locations where critical natural, cultural, and physical assets are threatened."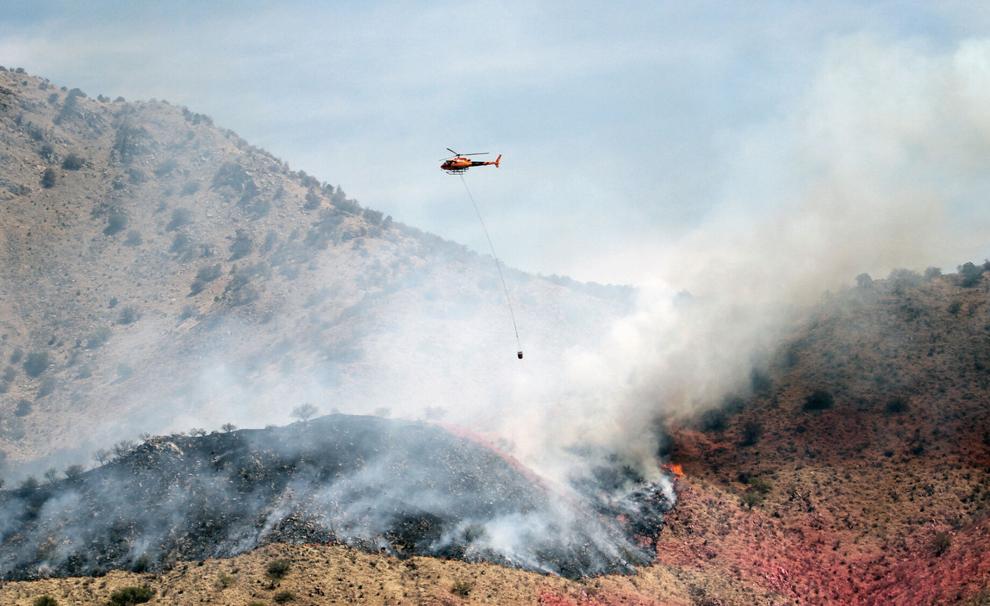 The fire started at around 12 a.m. Thursday, the Coronado National Forest said in a pervious announcement. It has burned through grass and brush in a rugged area just north of Forest Service Road 61 (Duquesne Road), northeast of Kino Springs.
The CNF reported the size of the fire at 125 acres in its 11 a.m. report on Thursday, then updated the area to 425 acres by Friday morning, still with zero-percent containment.
In a Facebook post, the CNF noted that the fire served as "another example of dry and flammable conditions and a reminder (that the) Coronado National Forest is under Stage 2 Fire Restrictions."
Those restrictions mean that fires, charcoal grills and wood stoves are prohibited on CNF land. So are recreational shooting and smoking, unless in an enclosed building or vehicle.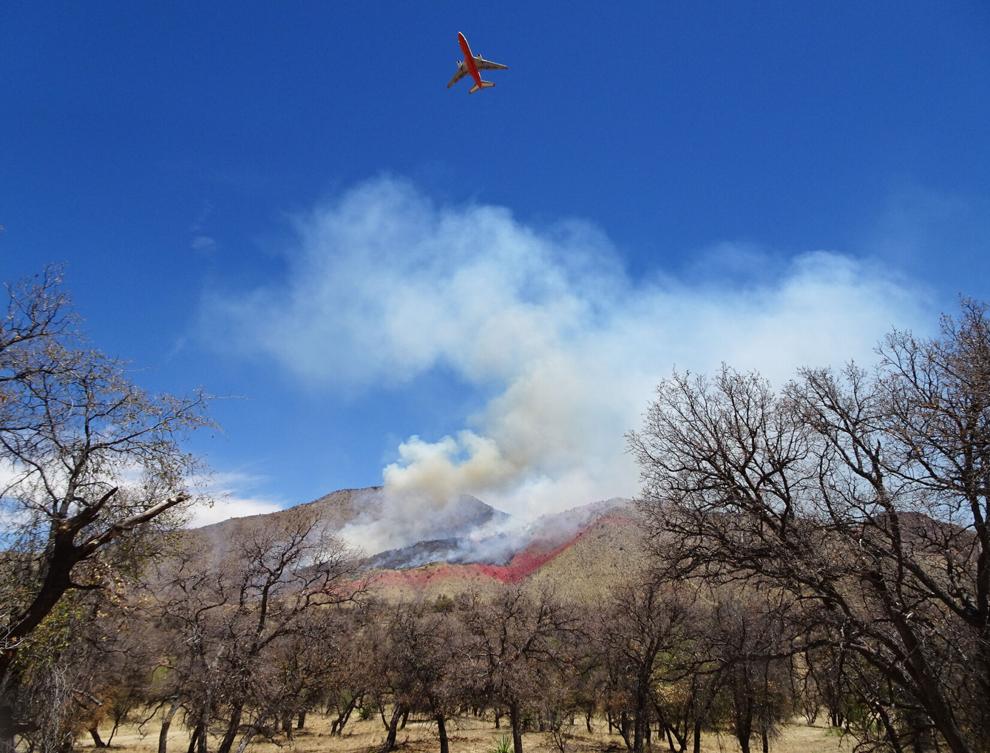 In its Shamrock Fire update on Friday, the agency said:
"Crews may be challenged by the continued dry conditions and high temperatures expected over the next week. In addition to full suppression of the Shamrock Fire, the incident management team is also responsible for responding to any new fire starts in the area surrounding the fire."