The U.S. Border Patrol says agents working at the Interstate 19 checkpoint arrested a man last week for smuggling fentanyl inside his shoes.
The agents encountered the 19-year-old U.S. citizen while conducting an immigration inspection of a passenger shuttle van on Thursday, July 2, the Border Patrol said in a news release.
"During a consensual pat down search, agents discovered the man had packages of pills concealed beneath the insoles of his shoes," it added.
The pills tested positive for fentanyl and which weighed a total of a little less than a pound, the agency said.
The man was arrested and the Arizona Department of Public Safety, which took over the case, plans to seek prosecution, the Border Patrol said.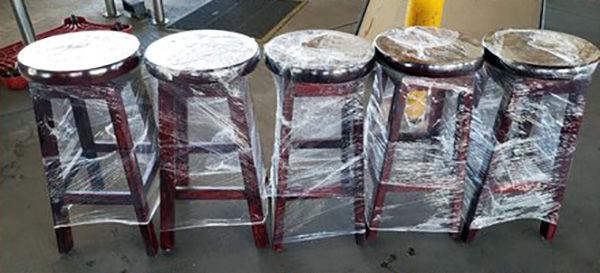 In another local bust involving pills hidden in an unusual place, U.S Customs and Border Protection said its officers in Nogales found 12 pounds of fentanyl stashed in the seats of a set of barstools.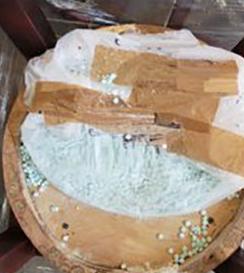 The stools were reportedly in the possession of a 57-year-old Mexican man at the time of the seizure. The load had an estimated value of $300,000, according to a tweet on Tuesday by Michael Humphries, CBP's port director in Nogales.
The tweet did not specify the date or the port of entry where the bust took place, but said the man had been arrested.