"I believe no matter what your situation, if you set your goals, whether it be in school, sports or life, work hard to achieve them, you will eventually find success."
Those were the words Brad Beach, a science teacher at Pierson High School in Nogales, recorded before last Friday night's Santa Cruz County Teacher of the Year awards dinner.
His comments played over the loudspeakers as Beach was announced as one of 20 finalists for the county's top teaching honor.
Minutes later, when County Schools Superintendent Alfredo Velasquez announced that Beach had won the teacher of the year award for 2019, he was at a loss for words.
"Wow," Beach said, taking a deep breath.
"I share this award with all the educators in here," he said, quickly adding: "I'm not sharing my prizes!"
Beach walked off with a new tablet computer and grill, as well as funding for professional development and gift cards to local stores and restaurants.
Jeffrey Gudenkauf, a social studies teacher at Desert Shadows Middle School, was named the runner-up.
"I really love what I teach and am always looking for unique methods of passing that love of the subject to my students," Gudenkauf said in his recording.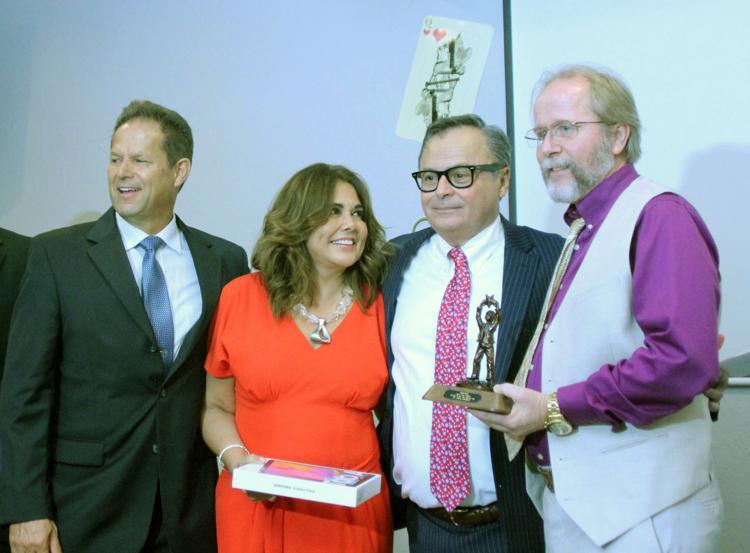 All 20 nominees – representing the elementary, middle and high schools around the county – were recognized at the event and received a gift basket including movie passes, gift cards and a print by local artist Luis Preciado.
Before presenting the teacher of the year and runner-up awards, Velasquez read from a poem by Leah Beck titled, "The Star Polisher."
"The stars are the children in my class," he read, "My job is to take them in whatever shape they come and shine and buff them and then send them out to take their places as bright, twinkling beacons in the sky."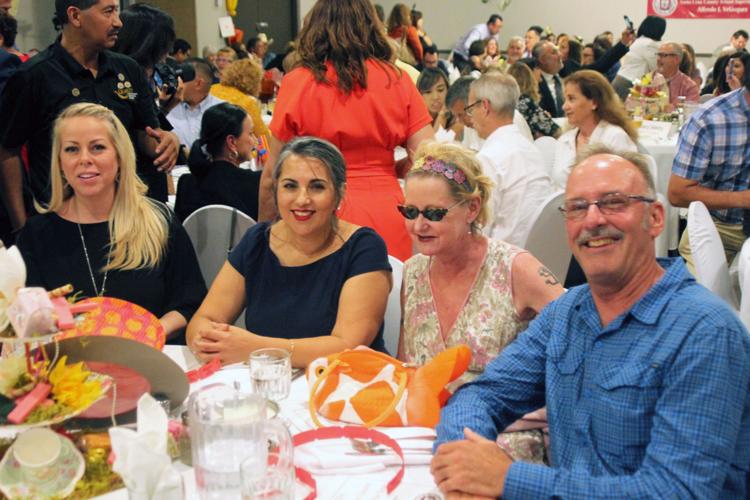 Approximately 200 attendees – including teachers, administrators, local elected officials and community members – enjoyed a catered dinner at the Quality Hotel Americana in Nogales, as well as a raffle and live auction.
Proceeds from the dinner, raffle and auction will be donated to a Rotary Club scholarship fund.
Musician Ivan Orellana provided entertainment as the program began, the Rio Rico High School color guard presented colors to begin the evening and Maria Martinez, from the county finance department, sang the national anthem.
School officials thanked Patricia Barraza-Preciado for her work organizing the Alice in Wonderland-themed event, which featured costumed ushers including the mad hatter and the white queen.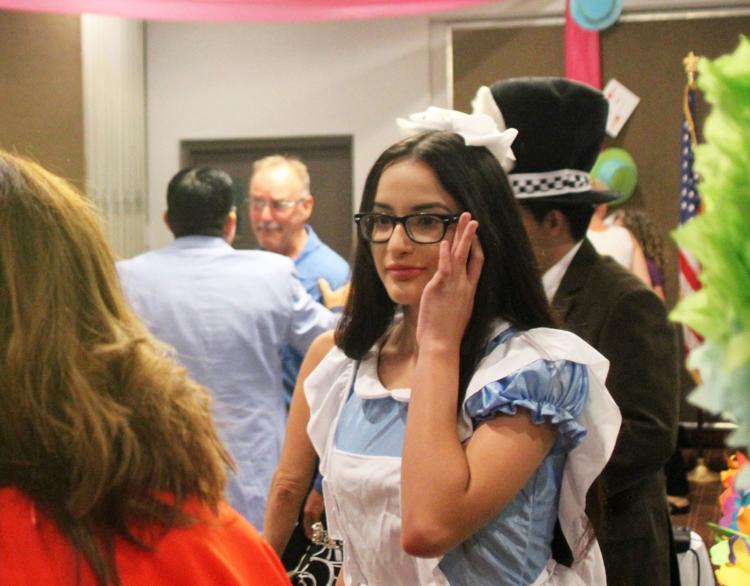 The event also honored several longtime educators who departed after the previous academic year. 
Velasquez thanked Cesar Miranda, the former principal of Nogales High School; Shelly Vroegh, the former principal of Rio Rico High School; and Joan Molera, who retired after more than three decades in several roles at the Nogales Unified School District.