Pencil in hand, Iram Careaga crouched over a clay tile with a look of concentration. Dragging a pencil through the clay to create lines and poking for dots, he carefully drew a star and a night sky background.
"I always see the sky, I see the stars, I like them a lot," he said.
Careaga, 25, is one of 25 participants in We Are Artists, a series of workshops that gives adults with developmental disabilities in Santa Cruz County the chance to make art.
"It gives people who don't necessarily have a lot of ways to express themselves a way to show what they're thinking and who they are," said Hilary Felix, the program's coordinator.
The participants all take part in the Santa Cruz Training Program and attend animal-assisted therapy sessions three times per week at the Santa Fe Ranch, located east of Nogales off the Patagonia Highway.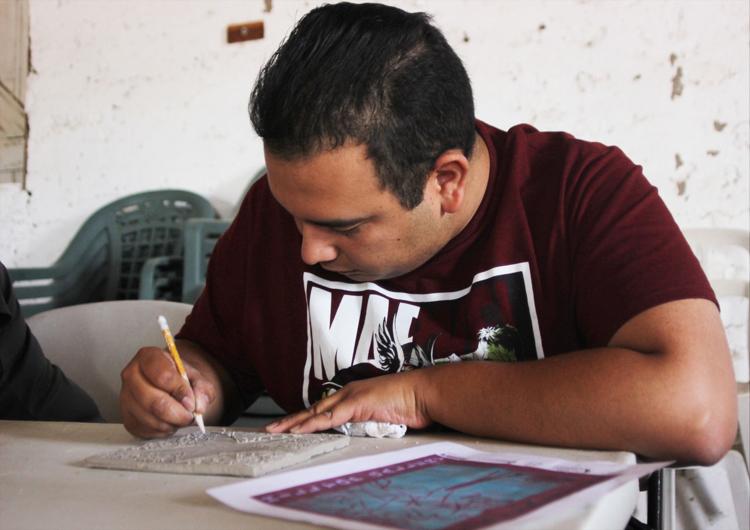 Since last December, they have attended six workshops at the ranch, led by artists from the Patagonia Creative Arts Association in disciplines ranging from pinch pots to printmaking.
"They're getting new experiences but they're in a really familiar location where they already feel very calm and comfortable," Felix said.
It "make(s) you relax," Careaga said as he finished his tile.
Shortly before 10:30 a.m. last Thursday, vans, minibuses, and a pick-up truck arrived at the ranch, carrying more than 40 participants and support staff to a spare, white barn with a gravel floor and an exposed-rafter ceiling.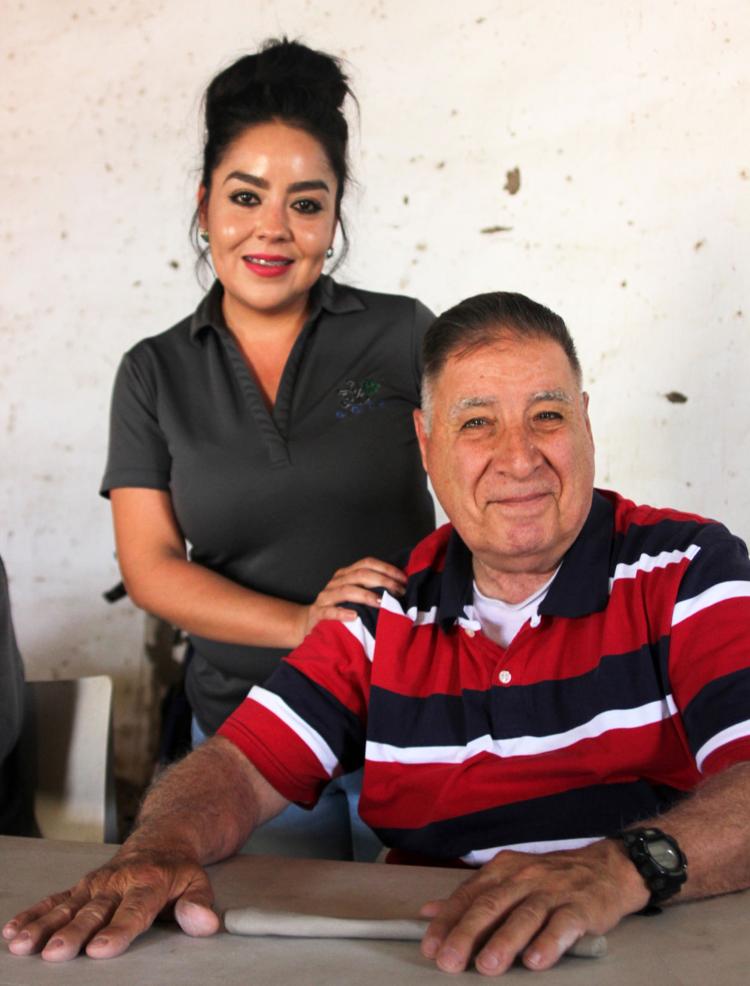 Martha Kelly, a longtime Patagonia-based potter, gave a short introduction to clay decorating techniques to the participants and staff, gathered around foldable plastic tables and chairs, before passing out tiles to the participants.
Leonardo Coppola, 66, was inspired to draw a flower on his tile after recently saving one from the trash.
"Some person threw out a rosebush the other day," he said. "It was a white flower, so I took it and I planted it in the yard."
Not all of the participants, who have a range of special needs, were able to focus on the art, but Felix said that the program is "adapted to meet a lot of different levels."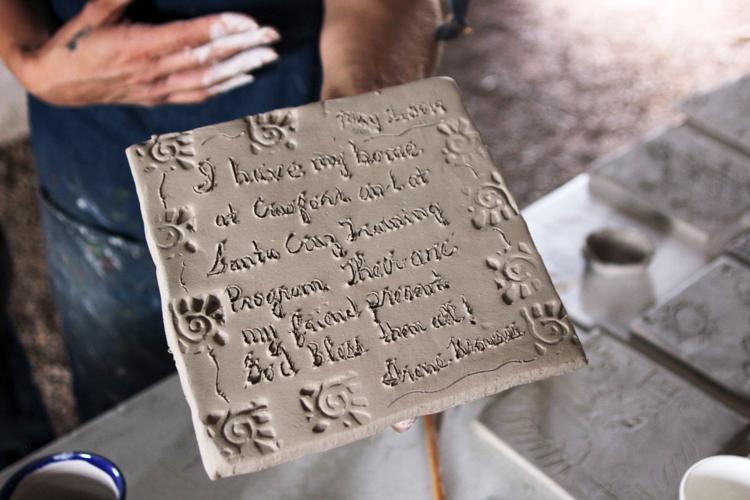 Some used stamps to decorate their tiles; others dictated their artistic vision to social workers accompanying them.
Cassina Farley, who helped hatch the plan for the program when she met Felix at the Santa Cruz County Fair in 2017, was on hand to help with the workshop last Thursday.
"I leave here all the time feeling much better than when I got here," she said.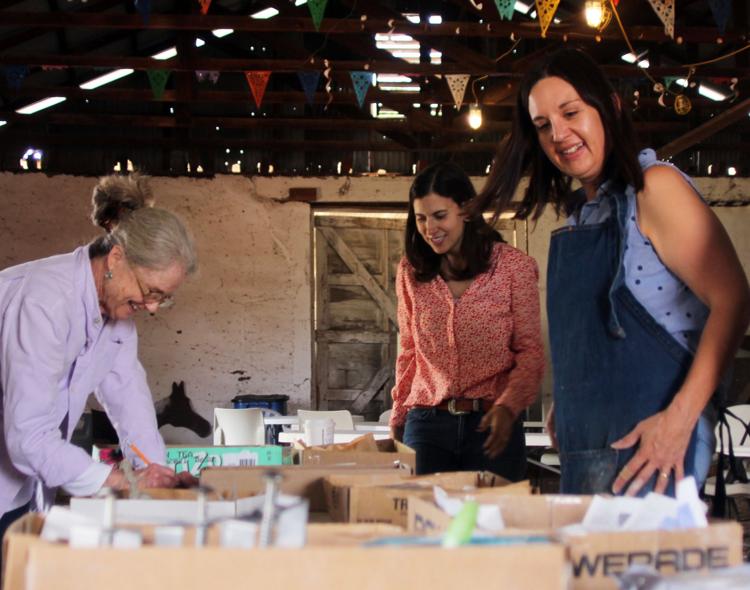 One workshop is left in the current seven-part series and, beginning on June 9, participants' art will be displayed as part of a show at the Hilltop Gallery in Nogales.
Felix said that the program is the first collaboration of its kind among the four local organizations – Santa Fe Ranch, Santa Cruz Training Program, Patagonia Creative Arts Association and Hilltop Gallery.
"We're all very like minded in terms of, we never think that someone can't do something," Felix said. "We're always thinking about how can they and what do we need to do to enable that."