A Border Patrol agent shot a Mexican woman on a side street in Nogales on Wednesday afternoon, but relatively few details were available about the incident by the next day.
The shooting occurred at approximately 5:07 p.m. near Bankard and Doe streets in Nogales, Border Patrol said in a statement posted to their Facebook page shortly before 9 p.m. on Wednesday. The woman, A Mexican citizen, was transported to a Tucson hospital where she received medical attention, the Mexican Consulate in Nogales said in a news release posted to their Facebook page on Thursday morning.
The short statements didn't offer clues about what sequence of events led to the shooting, or what the woman's medical status was. Reached by phone on Thursday morning, the consulate declined to give more information about the case. Also on Thursday morning, a Border Patrol spokesman deferred questions to the FBI, which is investigating the case along with CBP's Office of Professional Responsibility.
In an emailed response to the NI's questions about the circumstances of the shooting, the woman's condition, whether she was in custody and how many people were involved in the incident, an FBI spokeswoman wrote: "No further information will be given at this time."
When an NI reporter arrived to the scene at approximately 6:30 p.m. on Wednesday, Bankard Street had been closed off with yellow tape near the intersection with Doe Street. Several law enforcement vehicles were present and uniformed personnel walked around the scene.
Nogales Police Department officers were present, but NPD Spokesman Oscar Mesta said that NPD was just providing perimeter security at the request of Border Patrol. He said NPD received the call seeking assistance shortly before 6 p.m. and, speaking on Wednesday, deferred further questions about the incident to the Border Patrol.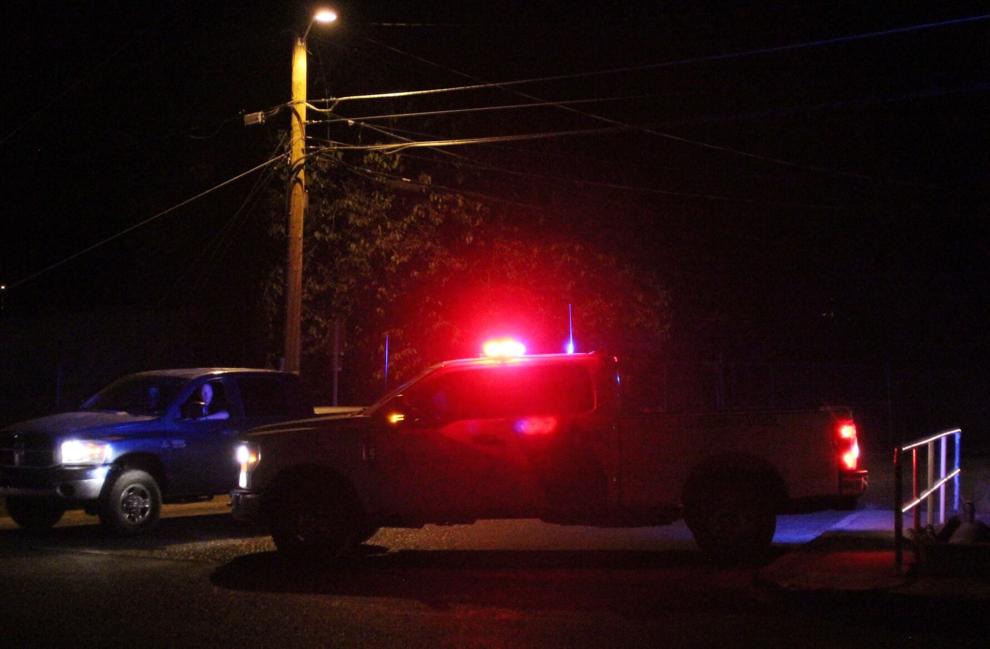 The road was still blocked off at around 10:30 p.m. on Wednesday night. A Border Patrol agent whose parked truck was blocking the entrance to Bankard at the intersection with Morley Avenue said only residents were allowed onto the street. By Thursday morning, the road was open.
Border Patrol didn't identify the agent who fired their gun, but said that they were assigned to the Nogales Station.
Wednesday's incident was the third law enforcement shooting in Santa Cruz County since December, and the second in less than a month.
In December 2020, a deputy from the Santa Cruz County Sheriff's Office fatally shot the driver of a tractor who had crashed into a house and allegedly tried to run over the deputy. Then, last month, local law enforcement personnel shot and killed the driver of a semi-truck after he led officers on a slow-rolling pursuit from Rio Rico to downtown Nogales.