On June 16, Marisol Garcia Alcantara was getting close to her goal.
The 37-year-old mother of three from Mexico City began the day in Nogales, Sonora, where she'd arrived about two weeks earlier with the plan of crossing the U.S.-Mexico border. In the United States, she said, Garcia hoped to reunite with her mother and brother who live in the Northeast. She hadn't seen them in 16 years.
But, as happens in many unauthorized border-crossing attempts, things didn't go according to plan. Hours after making it into the United States, the group Garcia had crossed with was traveling through Nogales, Ariz. in a vehicle being tailed by the Border Patrol.
That's when Garcia's journey took a violent turn: a Border Patrol agent shot her in the head under circumstances that remain unclear to Garcia, and which the U.S. government has declined to detail.
Now, Garcia is back in Mexico, struggling with medical complications from the shooting and working with a U.S.-based nonprofit organization to find legal representation for her in the United States. And more than three months after the incident, the Nogales community still doesn't know exactly what led to the shooting that afternoon on a quiet street near the middle of town.
"I feel bad, I feel sad, I feel angry," Garcia told the NI in an interview last month. She previously told her story to ABC15 Arizona and Telemundo Arizona.
In addition to leaving Garcia in the dark, the U.S. government's decision to release only limited information about her case highlights how federal law enforcement agencies – which have a large, highly visible presence in Nogales – often feel little obligation to explain their actions to the public following use-of-force incidents.
In several recent cases involving people who survived a shooting by federal officers operating in the local area, this wall-of-silence approach has dragged on for years, leading survivors to turn to the civil justice system for answers.
Garcia was up early on July 16. At about 6 a.m., she said, she and six other migrants climbed over the border fence into the United States, though Garcia said she doesn't know exactly where the group crossed.
They started walking north through the rolling desert hills that define the borderlands surrounding Nogales. They walked through the morning and into the early afternoon.
Weather reports from the area show the day was hot and dry. Shortly before 6 a.m., the temperature at the Nogales airport was 76 degrees; it peaked at around 105 in the mid-afternoon.
In the late afternoon, Garcia's group – six women and one man – arrived at their pickup point. They got into a white crossover, with Garcia sitting in the seat behind the driver.
The vehicle started moving and turned off the highway where they'd been picked up, she recalled. Then Garcia and her companions heard sirens; it was the Border Patrol.
The green-and-white Border Patrol vehicle caught up to them along Bankard Avenue, a tree-lined road of homes and businesses that runs parallel to Nogales' main north-south thoroughfare, Grand Avenue. According to Garcia, the vehicle came to a stop.
Moments later, around 5:07 p.m., an agent fired a shot, striking Garcia in the forehead, just above her right eye. It's not clear what made the agent pull the trigger.
Photos taken after the shooting show what looks like a bullet hole in the windshield, near the rear-view mirror. The van came to a rest on Bankard near Doe Street, behind the Arroyo Motel.
Garcia didn't immediately realize what had happened, she said, but she briefly lost her vision and then, after regaining her senses, found herself unable to respond as others tried to talk to her.
"I wanted to respond that, 'Yes, I was alive.' But I couldn't talk," she recalled.
She was eventually transported to a hospital in Phoenix, where she underwent surgery. A doctor told her she "had a big angel in heaven, because I'd been saved from a bullet," she said.
After medical care, Garcia said, she was sent to a detention center in Florence, Ariz. There she found herself with some of the other migrants who'd crossed the border with her, and she was visited by a lawyer and personnel from the Mexican Consulate. On July 15, she was deported back to Mexico through Nogales.
Little information available
In the days following the shooting, the NI spoke to eight people people who live or work on the street, or who were staying at the Arroyo Motel. None said they witnessed the shooting firsthand, though several had watched with curiosity as police cordoned off the area with caution tape and officers from multiple law enforcement agencies converged on the scene in the following hours.
There's also a security camera mounted on the wall of the Arroyo Motel that's just feet away from the site of the shooting, and appears to point towards where the incident occurred.
But the motel manager said the camera doesn't record – it's only for viewing in real time and nobody was watching the stream at the time of the incident. The manager added that she spoke with FBI agents who arrived after the shooting and told them that the system didn't record video.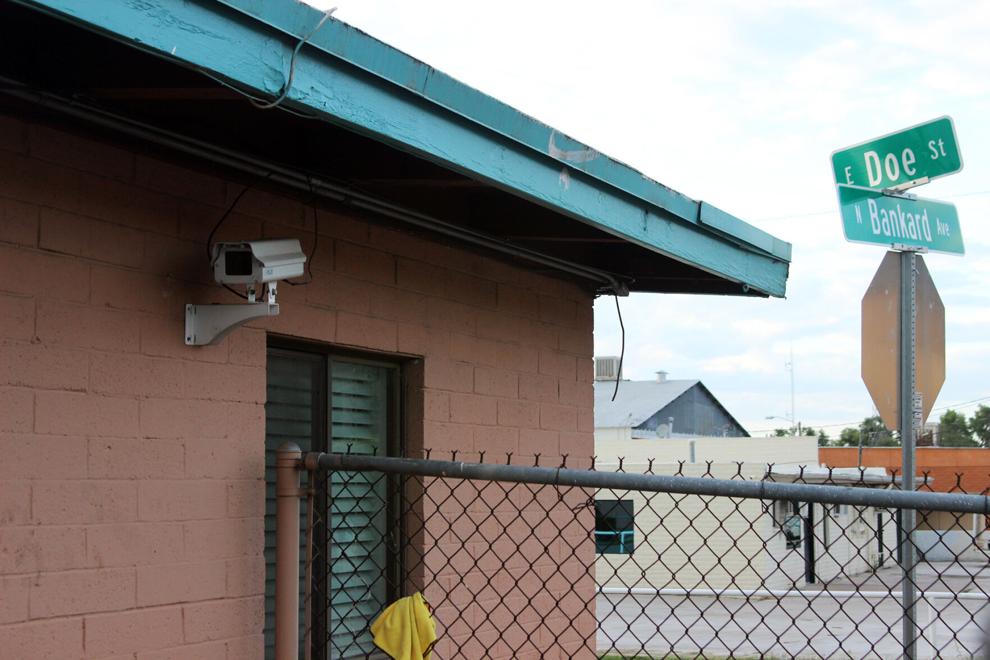 Garcia wasn't publicly identified as the victim until the ABC15 story on Sept. 3.
U.S. authorities still haven't said why the agent shot Garcia. In September, a CBP spokesman said only the investigation was still underway. The FBI declined to comment, citing the ongoing investigation.
So far, Garcia hasn't been a part of that investigation. At the hospital and again in immigration detention, she said, officials asked to take a statement from her. But she wanted to have a lawyer present, because the officials were speaking to her in English. She says she was told that officials would bring someone to help her, but it never happened.
Authorities sometimes keep undocumented migrants in the country if they are potential victims or witnesses to crimes, but that didn't happen in Garcia's case. And it's not clear if the driver of the vehicle, who has not been identified, has been charged with any crimes to which she might have been a witness.
Garcia's name does not appear in online federal court records, suggesting that she herself has not been charged with a crime.
Shooting into a vehicle is generally considered a risky proposition, but one justification law enforcement personnel sometimes give for doing it is that the driver attempted to use the car as a weapon by driving towards an officer. For instance, that was the stated reason that a Santa Cruz County Sheriff shot a man in the cab of a semi truck last December in Rio Rico – a shooting that was deemed justified by the Santa Cruz County Attorney's Office after a three-month investigation.
But Garcia insisted that, by the time the Border Patrol agent shot her, the vehicle she was in had already stopped. U.S. authorities have not said if the agent believed the van or anyone traveling in it posed an immediate danger to their safety.
In another local case in which a federal officer shot someone inside a car, and in which the shooting victim survived, more than two years have passed without public release of an investigative report or an official explanation of why the officer fired their gun.
On Feb. 7, 2019, a U.S. Customs and Border Protection officer shot Angel Mendivil, a 21-year-old U.S. citizen, at the DeConcini Port of Entry in downtown Nogales as he tried to head south across the border into Mexico in a pickup truck.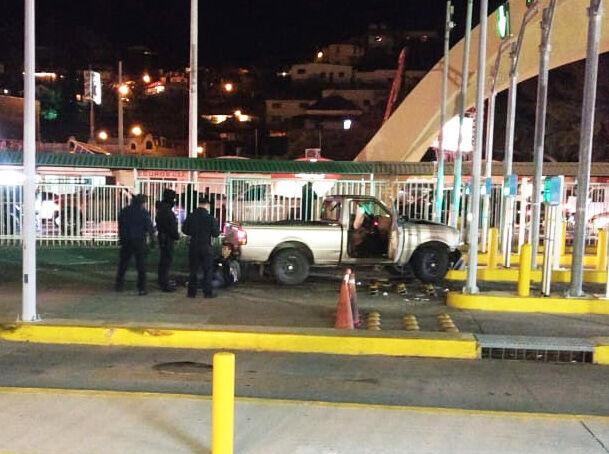 In a statement released shortly after the incident, CBP said the truck was considered suspicious and had license plates belonging to another car. Officers approached the vehicle and then, according to the statement, "the driver accelerated the vehicle towards Mexico. At this time, the officer discharged his firearm."
Like Garcia, Mendivil was shot in the head. He survived, but was left in a wheelchair. He was not charged with a crime.
Asked for an update on that case, now about two-and-a-half years old, the CBP spokesman said in an email that it was still under investigation.
Yvette Borja, a lawyer with the American Civil Liberties Union's border litigation unit in Tucson, said taking two years on an incident investigation is "obviously too long."
"I think it is important to bring legal action challenging these actions," she said, though she added that legal precedent has made it difficult to sue federal agents in use-of-force incidents.
Bill Risner, a Tucson attorney representing Mendivil, said the government had turned over materials containing evidence key to Mendivil's case. Even so, court records show that a judge approved a protection order prohibiting Mendivil's attorneys from publicly disclosing some documents provided by the government in the case.
"Clearly, when you're involved in a lawsuit you have a right to this information," Risner said. But he added that keeping that evidence under wraps is effectively inevitable. "It's pretty hard to avoid an agreement that you won't (publicize evidence)," he said.
If the case is settled, the materials Risner received about the Mendivil shooting might never become public.
In recent years, one lawsuit filed by a man who survived being shot by a federal officer near Nogales resulted in a legal victory and financial compensation, in addition to the revelation of key details of the case. Another incident showed how the government, under certain circumstances and without being prodded by a lawsuit, is willing to be more transparent in the aftermath of a shooting.
On Nov. 16, 2010, Border Patrol Agent Abel Canales shot a Nogales, Sonora man once in the left backside while detaining a group of undocumented border-crossers west of Nogales. Canales was on horseback at the time, and said he shot the man, later identified as Jesus Castro Romo, after Castro threatened him with a rock.
Castro survived the shooting and sued the government. Evidence presented at the subsequent civil trial showed that despite Canales' justification, the U.S. Attorney's Office decided that Castro had not presented a clear enough threat to the agent to pursue charges against Castro.
In addition, an investigation by the NI revealed that Canales, the agent, was under suspicion at the time of the shooting for taking a bribe to allow drugs to pass through the Interstate 19 checkpoint. He was later charged and convicted for that crime.
In at least one recent occasion, CBP has been relatively transparent following a local shooting in which the person survived.
Soon after officers at the Mariposa Port of Entry opened fire on a vehicle headed to Mexico on Sept. 8, 2016, CBP issued a news release describing the circumstances leading to the shooting. The release said that the 26-year-old male driver was in stable condition in a Tucson hospital after suffering multiple gunshot wounds, and that his 16-year-old male passenger sustained non-life-threatening injuries and was taken into Border Patrol custody. CBP even released a photo of the damaged truck in which the two had been traveling.
But there was an important difference in that case: the driver, a Nogales, Sonora man, quickly faced criminal penalties.
Back in Mexico, Garcia, the woman shot in June, said her condition isn't good. Doctors told her half of the bullet is still in her skull even after the initial surgery, which apparently removed some of her brain, and the injuries could cause epilepsy. She's getting treatment to try to prevent epilepsy and also takes pills for headaches and pills to sleep, she said.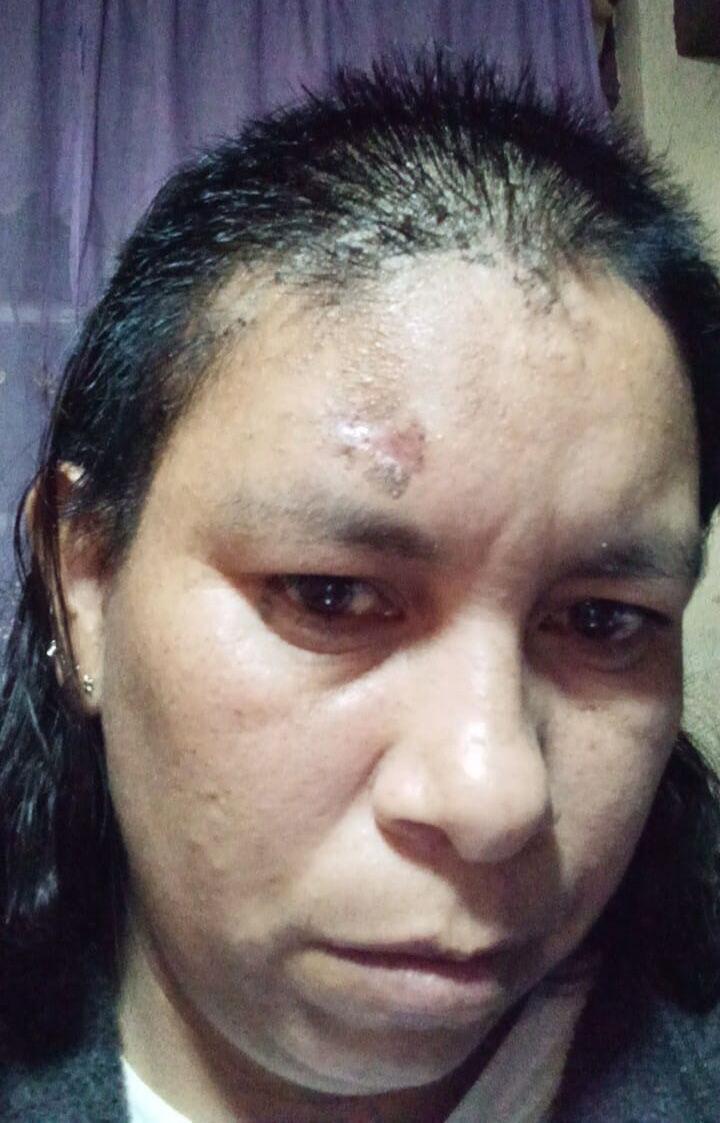 "In fact," she added, "the only thing I can do is sleep."
In spite of all the health problems, she's still thinking about her mother and brother, and the fact that she couldn't make it to see them. "Because of that, it affects me more," she wrote in a text message last week.
The Southern Border Communities Coalition, a San Diego-based human rights advocacy organization, has been talking with Garcia about her legal options. Gabriela Rodriguez, who works with the SBCC, said last week that the organization had a meeting scheduled with a lawyer who might handle the case, and that they've begun raising donations for Garcia's and another case through an online campaign.
While she's waiting to hear from a lawyer, Garcia is wishing the agent had made a different choice that day.
"I don't want anything bad for anybody, I swear," she said. "I never did."