Five members of the Nogales High School stunt and cheer team were selected as 2021-22 National Cheer Association All-Americans following a recent summer camp at NHS.
Gia Bolania, Daniela Carosilva, Lizette Gamez, Blanca Monique Gutierrez and Anilem Hernandez earned the individual honors, and the team was invited to the NCA High School National Championships in Dallas in January.
According to head coach Richelle Pereza, the NHS stunt and cheer team completed its NCA summer camps on Aug. 20 and 21 at the school. Those who attend a camp can be nominated by the NCA staff to try out for the All-American Team, which led to the five athletes from Nogales being chosen.
Now they'll be invited to perform at special events worldwide, Pereza said.
"We are very fortunate to have such great cheerleaders representing our school and our community," she said.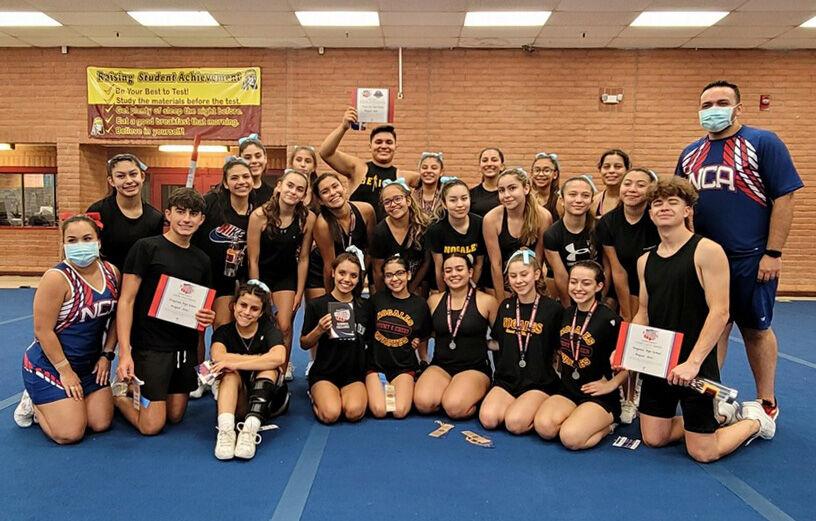 In addition to the invitation to the national championship, the NHS team earned several recognitions from the NCA. Those included the Stunts S.A.F.E Award for safety during stunting routines; the Herkie Team Award for the team with the most spirit, support and determination; and the Technical Excellence Award for proficiency in technique and skill throughout their routines.