Six senior student-athletes at Nogales High School signed letters of intent last week to study and play sports at the collegiate level.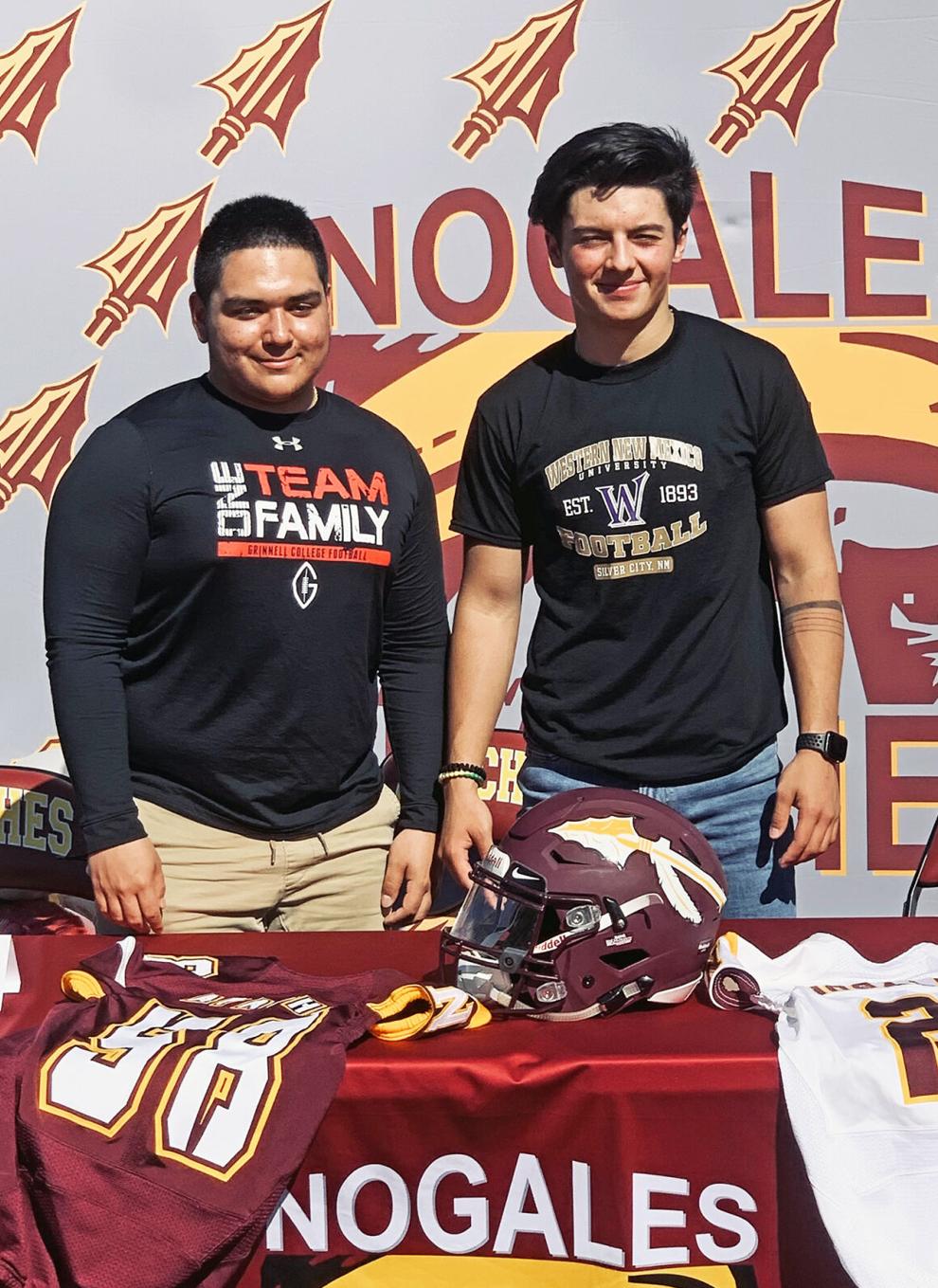 On May 12, Rene Urias Jr. formalized his commitment to Grinnell College in Grinnell, Iowa during a ceremony at Apache Stadium.
Urias is planning to play football for the Grinnell Pioneers, who compete at the NCAA Division III level as a member of the Midwest Conference.
During the same ceremony, Ricky Hanlan, a fellow senior member of the NHS football team, was recognized for his commitment to Western New Mexico University in Silver City, N.M.
The WNMU Mustangs are an NCAA Division II football program, part of the 18-member Lone Star Conference.
Then on May 13, four baseball players at NHS signed their letters of intent during a ceremony in the lobby of the school auditorium. They were:
• Emilio Caballero, an infielder who committed to Ventura Community College in Ventura, Calif. The college's Pirates baseball team competes in the California Community College Athletic Association. 
• Brayan Espinoza, an infielder, and Brian Garcia, and outfielder, who are both headed to Glendale Community College in Arizona. The Glendale Gauchos play in the Arizona Community College Athletic Conference (ACCAC).
• Albert Dominguez, a pitcher who signed with El Paso Community College in El Paso, Texas. The EPCC Tejanos are part of the Western Junior College Athletic Conference.