A pitchers' duel between Roman Bracamonte of the Nogales Apaches and Sebastian Granillo of the Mesquite Wildcats was decided by a single unearned run on Saturday, as the Wildcats won 1-0 at War Memorial Stadium in Nogales.
The Apaches began the bottom of the first inning with three straight singles by Demetrio Crisantes, Brayan Espinoza and Raenon Padilla. But a baserunning mistake left them with runners at first and third with one out rather than bases loaded and no outs, and the Wildcats turned a double play on the next at-bat to end the threat.
Mesquite got on the board in the top of the fourth when the leadoff batter reached on a third strike wild pitch, advanced to third on two more wild pitches, and scored on an error.
Bracamonte retired 11 of the next 12 Wildcats batters following the error. But his Apaches teammates couldn't get much going against Granillo in the meantime.
In the bottom of the fourth, NHS put two on with two out on a hit by Thomas Teel and a walk to Pablo Araujo. But they were stranded when Emilio Caballero flew out to center – one of eight fly outs by Nogales batters in the game.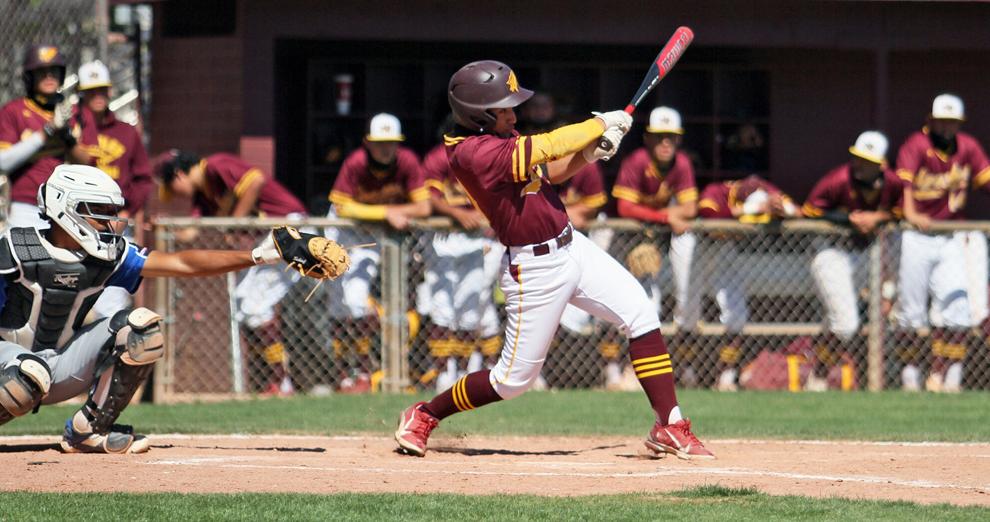 Granillo set the Apaches down 1-2-3 in the fifth and sixth innings, and retired the first two batters in the bottom of the seventh. Then Robert Gallego and Albert Dominguez hit back-to-back singles to keep Nogales' hopes alive. But Gerardo Paco grounded out to second to end the game.
Bracamonte, the tough-luck losing pitcher, struck out 11 batters, walked two and allowed two hits. Granillo fanned three, walked two and gave up seven hits as Mesquite raised its record to 12-1.
The Apaches, now 8-4 in the regular season, will next play on Tuesday, when they host Buena starting at 5 p.m.