A four-run rally in the top of the eighth inning propelled the Nogales Little League Junior Division All-Stars to a 6-2 win over Sierra Vista in the deciding game of the Arizona District 8 championship on Tuesday.
The win, the second in two days for Nogales against Sierra Vista, sends them to the state tournament starting Saturday, July 13, also in Sierra Vista.
In Tuesday's game, Nogales led 2-1 heading into the bottom of the seventh behind a solid start from pitcher Esteban Acevedo, who struck out seven batters, walked five and allowed three hits and two runs over six-plus innings.
But with two out, Sierra Vista scored a run to force extra innings.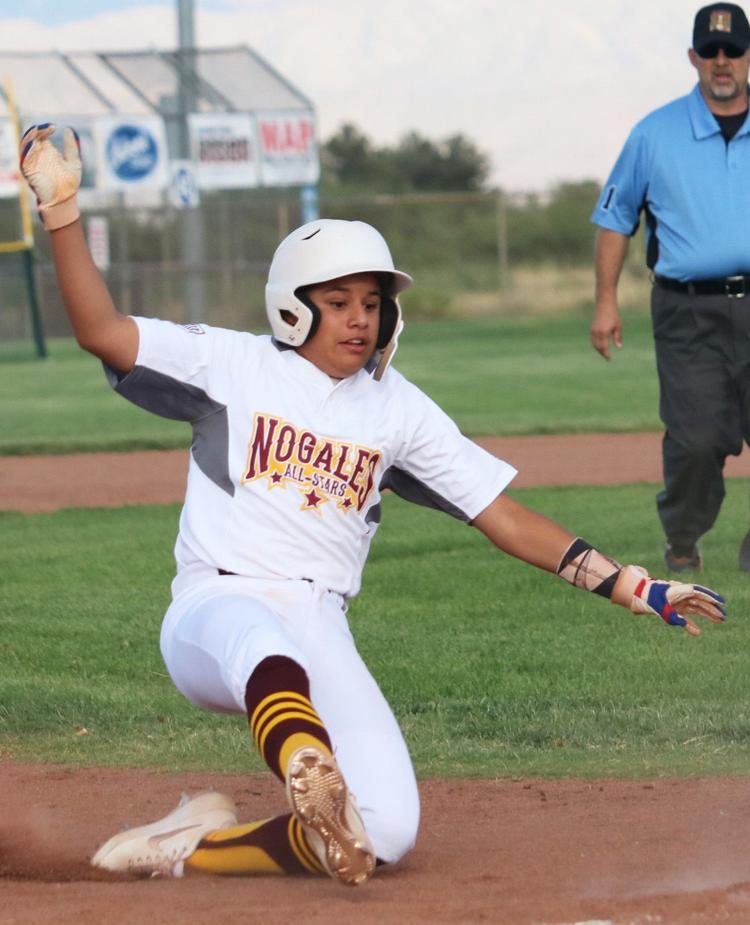 In the top of the eighth, Nogales used a pair of walks, a hit batter, an error and fielder's choice to take a 4-2 lead. They added two more insurance runs on a bases-loaded double by Jerry Alcantar.
Javi Lopez, who pitched the final two innings of the game to earn the win, pitched out of a two-on, no-out jam in the bottom of the eighth to nail down the victory.
In the first game of the two-game set on Monday, Nogales took a 4-1 lead in the bottom of the first inning and held on to win 5-3.
Alan Durazo had two hits, including a double, and Lopez drove in two runs while also earning the save with two innings of scoreless relief. Alcantar was the winning pitcher, striking out five, walking six and allowing two hits in five innings of work.
Little League Junior Division is for players ages 12-14.