The Rio Rico High School softball team took control of Thursday's game against the Nogales Apaches with an eight-run second inning.
Then, after holding Nogales at bay through the middle innings, the Hawks scored four more times in the bottom of the sixth to win by the 10-run rule, 15-5.
That gave Rio Rico (1-2) their first victory of the season, and left the Apaches still searching for their first win.
Freshman Kiana Garcilazo had a big game on offense and defense for the Hawks. At the plate, she went 4-for-4 with two doubles, a triple and three runs scored. She also earned the victory on the mound, pitching all six innings and striking out six batters.
Payton Lunderville had three hits and scored three runs for Rio Rico, while Lucero Vasquez and Samantha Alcantar chipped in with two hits apiece.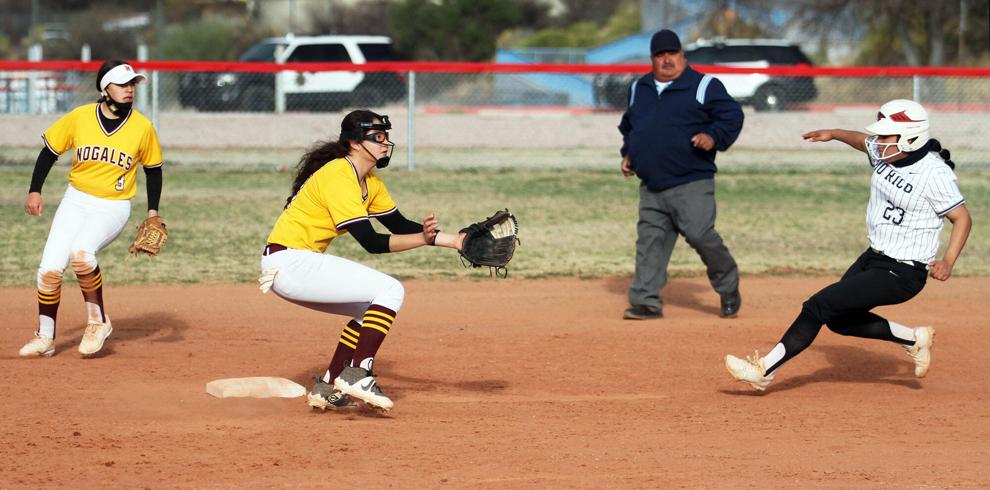 The Apaches did most of their scoring via home runs. Mea Colgate and Ale Contreras each knocked the ball over the fence, and Denise Lopez added an inside-the-park homer.
Rocio Navarro had three hits for Nogales and Yesenia Ahumada had two.
Rio Rico is next set to play on Wednesday, when they host Sahuarita. Nogales hosts Cienega on Tuesday.